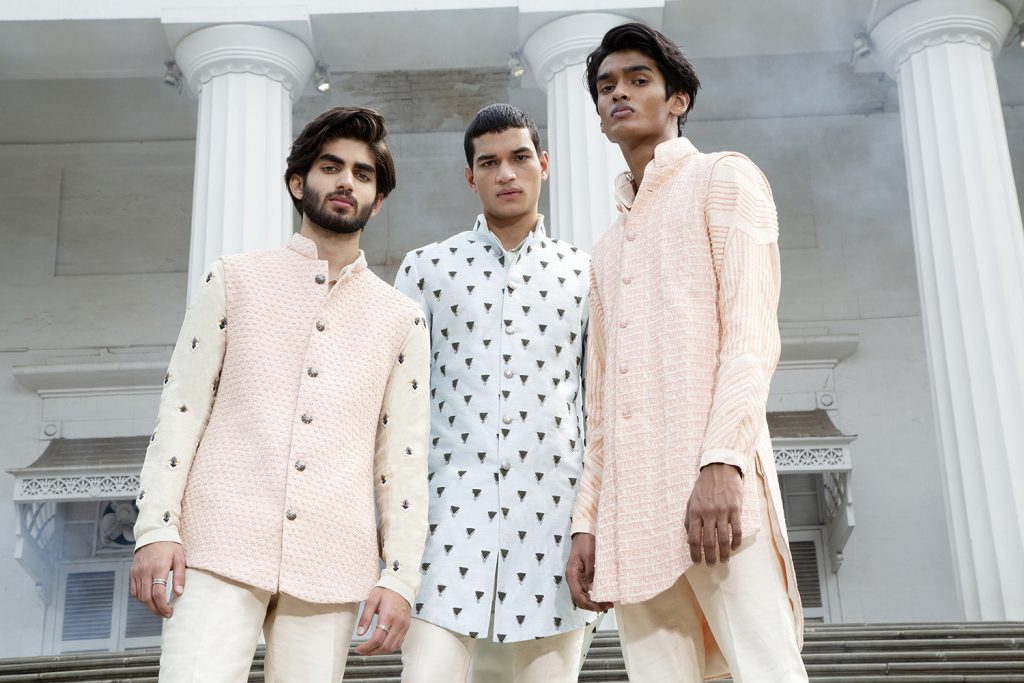 When you think of modern Indian menswear, Kunal Rawal immediately comes to mind. The Mumbai-based designer is best-known for his contemporary approach to classic silhouettes, making his designs covetable for all the cool grooms (and groomsmen) come wedding season.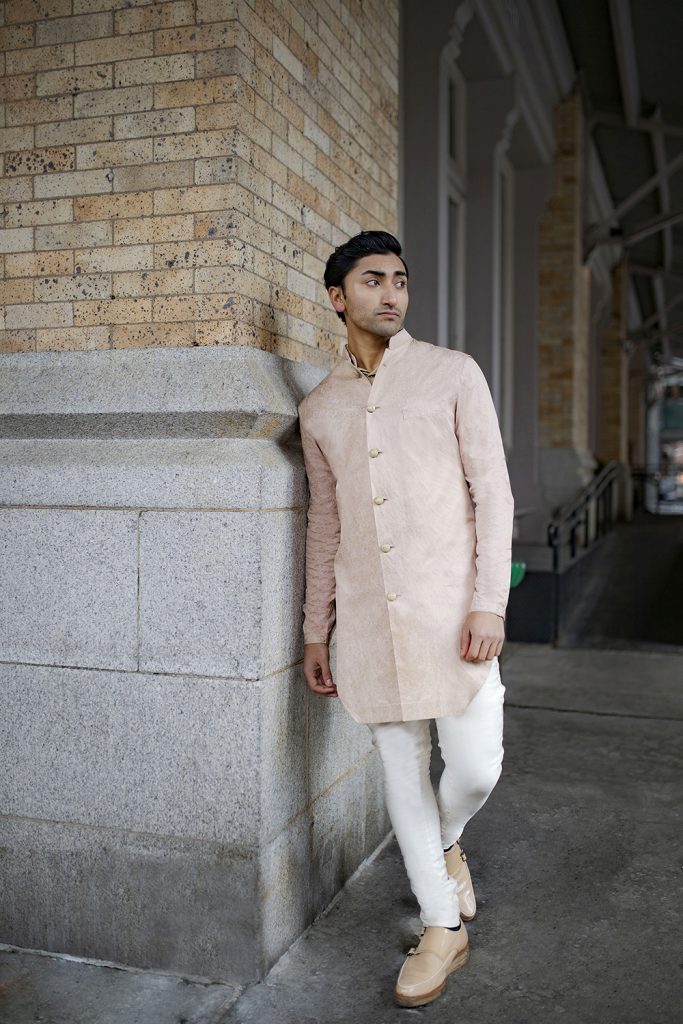 From jewel tones and metallic highlights to sorbet pastels, his collections are unique, versatile and interesting without compromising on comfort. He speaks to Aashni + Co about the evolution of the Indian man and his new-age wardrobe.  
How has the Indian man evolved sartorially in the recent past?
Consumers are far more involved today as compared to earlier. They are far more informed too. In fact, grooms come in with Pinterest boards of their preferences, and know exactly what piece is from which collection.  They also want to know details like whether a piece is handmade in India or machine produced. People are looking for versatile separates, something that they can style differently at a later stage to make it look like a completely different outfit. They are in search of 'multitasking garments', which can be used for functions as diverse as a red carpet event to a sangeet look, an intimate gathering or a destination wedding.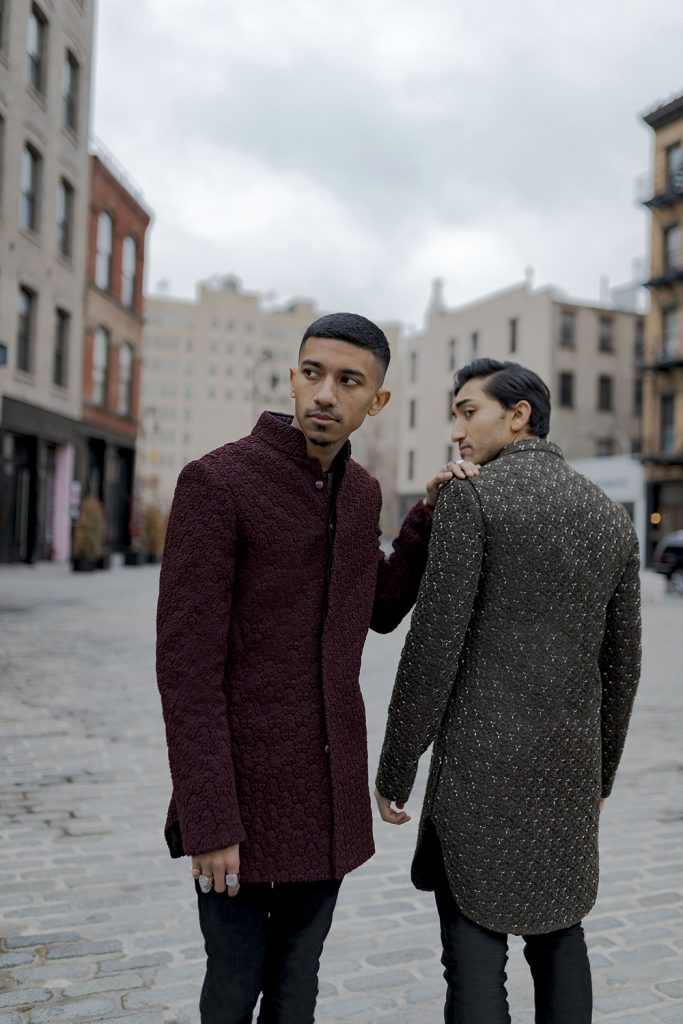 Has traditional Indian menswear become more experimental now?
Absolutely! I feel style and fashion play a very big role in today's world. In the last one year, people have been feeling very restricted and as a result of this, we will see a lot of rebellion when it comes to the new trends for the seasons to follow. People will now seize the opportunity to stand out. I strongly believe that we would see layers of streetwear make its way into occasion-wear too.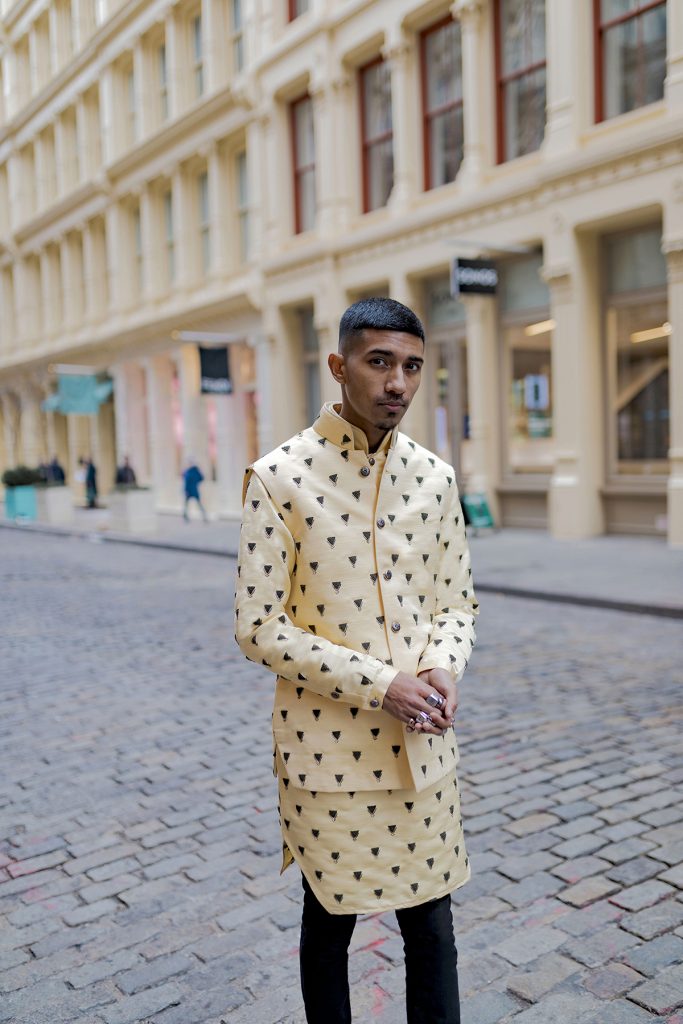 You're always adding unique elements to modern menswear. Tell us more about it. 
We have elements of solar, where an outfit changes colour when you're out in the sun. This gives you two outfits within one! We have many sherwanis in thread work, 3D surface textures and 3D ornamentation with different hems in different lengths, each for a distinct body type. We have also played with pastels for mehendi looks. For the first time, we are introducing tones like ice blue, whitewashed pink, blush pink and soft mint with our latest collection. Lemon yellow is one of our favourite shades and that is a part of this collection as well. We've also brought in some military tones like olive, charcoal grey, steel grey and mushroom brown, as it's part of our DNA.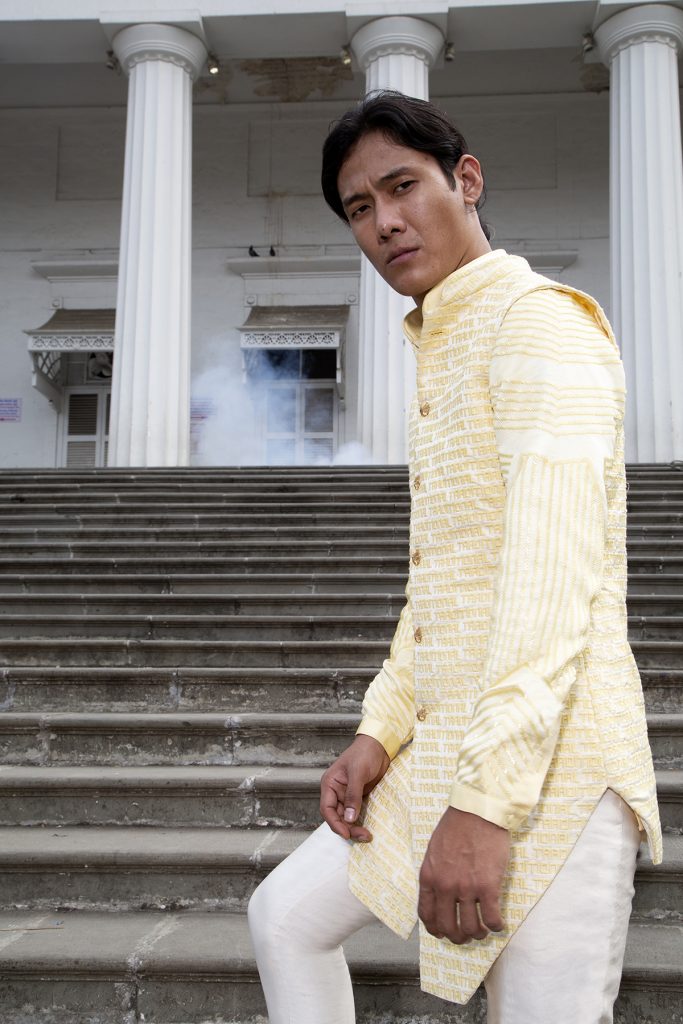 What makes a Kunal Rawal outfit a wardrobe classic, season after season?
We strongly believe in all things traditional. But we also amalgamate beautiful Indian handwork with a modern aesthetic to make it more relatable to today's time. Our USPs are comfort, functionality, versatility, and personalisation. When I got into menswear, my goal was to create relatable occasion wear. We realised men weren't involved in the process, and we wanted to change that. So, we added elements that would resonate with a modern millennial groom.  When I was starting out, I also found that men didn't have a lot of options to choose from. So, we as a brand are all about diversity of choice, be it for different body types or occasions. It's all about attention to detail. We add the wedding date into the embroidery of the clothes, and pieces are constructed and deconstructed keeping convenience and comfort in mind. Our kurtas come with a sweat-absorbent lining, we prefer micro and smaller motifs so that the outfits are easy to repeat… it's a mix of many thought-through factors that come together.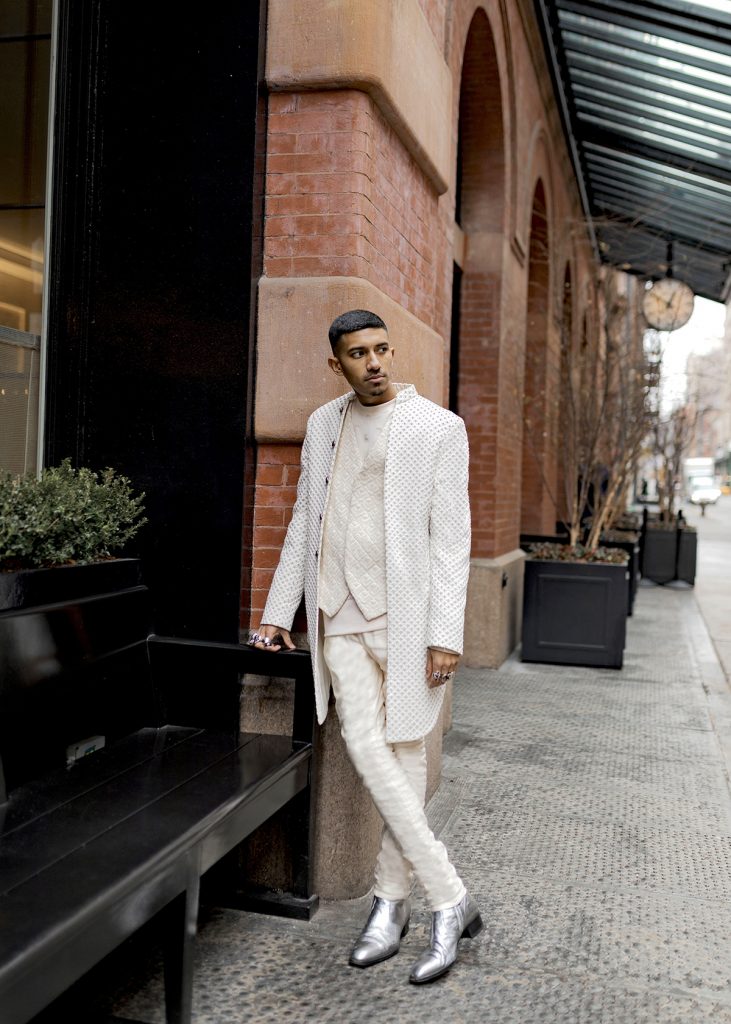 Any advice for those building a long-lasting Indian wardrobe today?
Build it over a period of time, it can't happen overnight. Pick up versatile separates that can help you curate different looks. Over the years, I've picked up a bunch of pieces that I wear till date in myriad ways. When in doubt, always pick up what you like because you never know if you'll find it again. I also believe in curating looks rather than buying pieces that are put together on a mannequin. I recommend buying pieces that can be used to create multiple looks, especially today, when conscious consumption is the need of the hour.
Shop Kunal Rawal on Aashni + Co here.