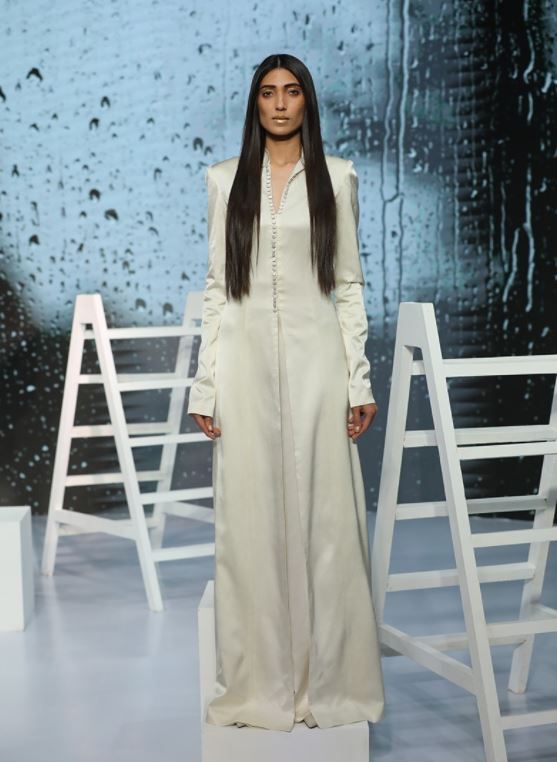 Anamika Khanna
While it sits at the opposite end of the spectrum to maximal colours and silhouettes, minimalist aesthetics are coveted for longevity and versatility. Designers are moving minimalism into a more conceptual direction now, ideating simple clothing with a visually engaging style. Imagine monochrome with a flash of gold or fluid dresses with light layers and sharp but asymmetric cuts. If you are resolved to maximise your style with minimal effort, here's the ultimate edit to guide you with a refreshing take.
Clean Tailoring
Clean cut tailoring defines the prowess of minimalism in the most ideal way. Rhea Kapoor's languid kaftan look in Anamika Khanna can be considered winning as it offers countless styling opportunities with its simple tailoring. Similarly, Rohit Bal focuses on thoughtful detailing and fine fabrics to define a more practical and pared-back style.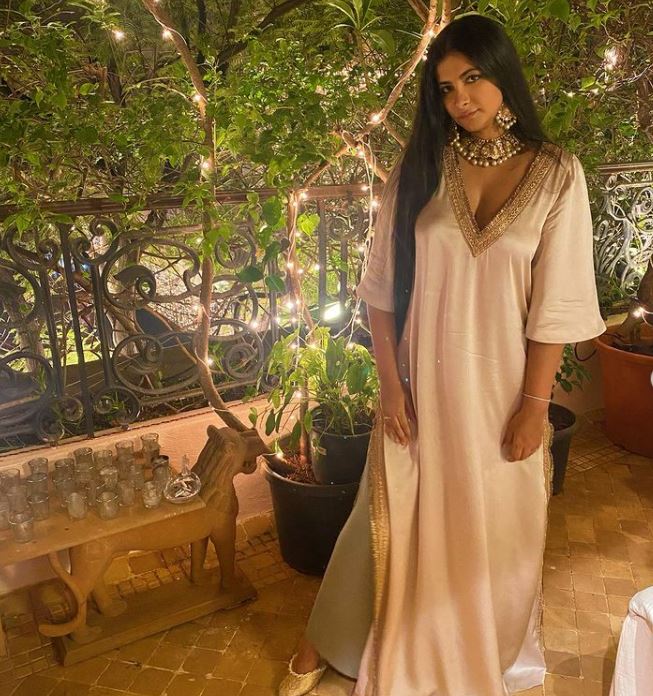 Rhea Kapoor in Anamika Khanna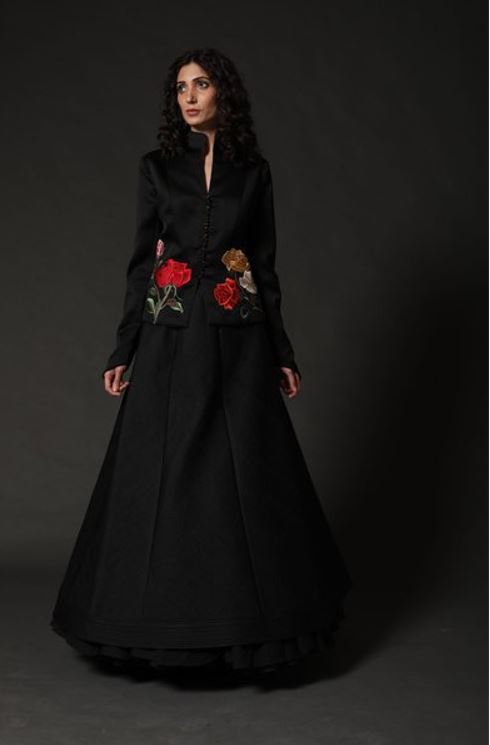 Rohit Bal
Pantsuits are proof that crisp and clean silhouettes mean business. Parul and Preyanka define sharp-dressing rendered in a quiet but powerful colour.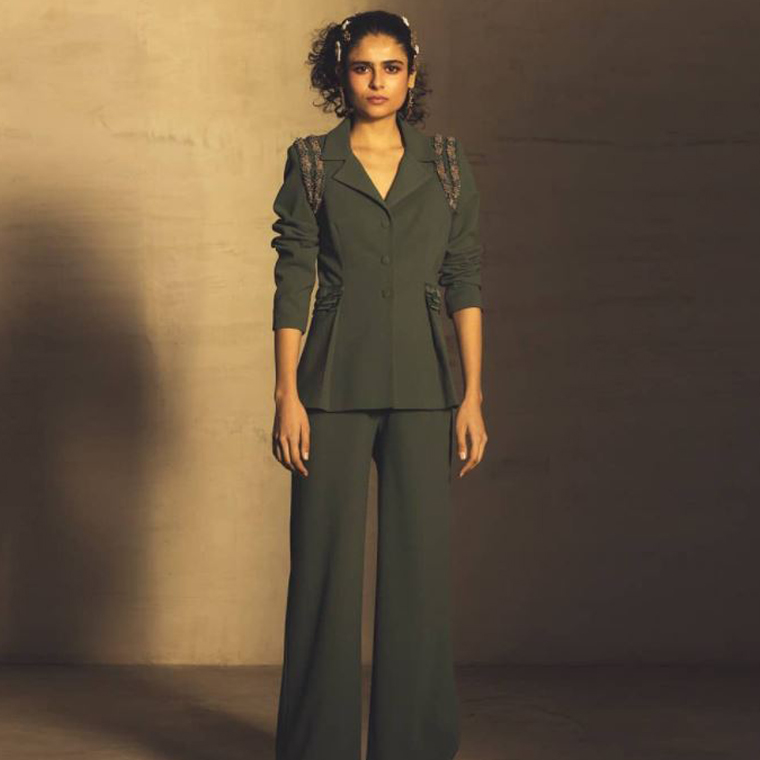 Parul and Preyanka
Monochrome Palette
Monochrome dressing has also been the defining element of minimalism. Simple but not plain, top-to-toe blacks and whites are being featured with elevated styling. Sabyasachi imagines monochrome pairings as the ideal canvas to statement accessories and jewellery pieces.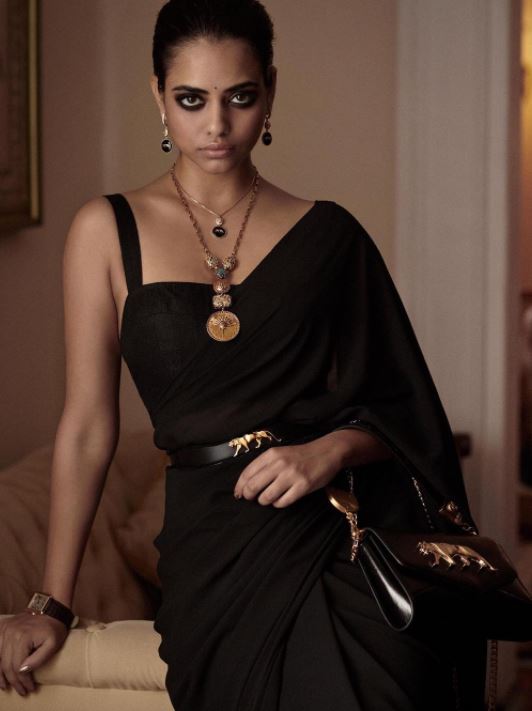 Sabyasachi
When it comes to taking it beyond the back-to-basics philosophy, Hemang Agrawal's brocade interpretation shows how to add an artful edge with tone down metallics. Looking for a minimalistic festive look? Alia Bhatt serves the perfect inspiration to wear neutrals with an artisanal touch in an embroidered Devnaagri sari.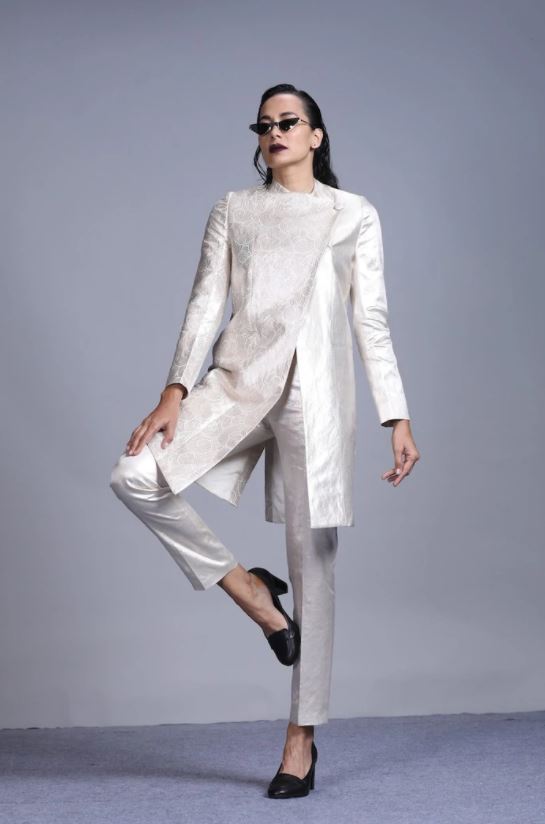 Hemang Agrawal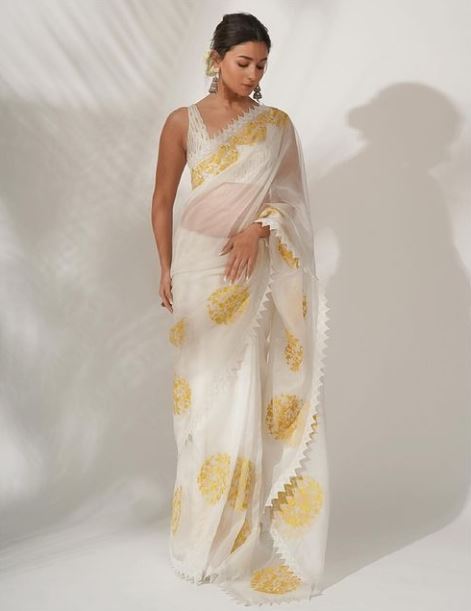 Alia Bhatt in Devnaagri
Refreshing Colours
While blacks and whites form the core of minimalism, designers are hitting the sweet spot between timeless and trendy tapping into colours thoughtfully. The saturated colour-blocking by Chola has a noteworthy presence and offers just the sartorial boost one would seek on a dull day. Corpora Studio elevates a soft base colour with contrasting patterns for a polished appeal.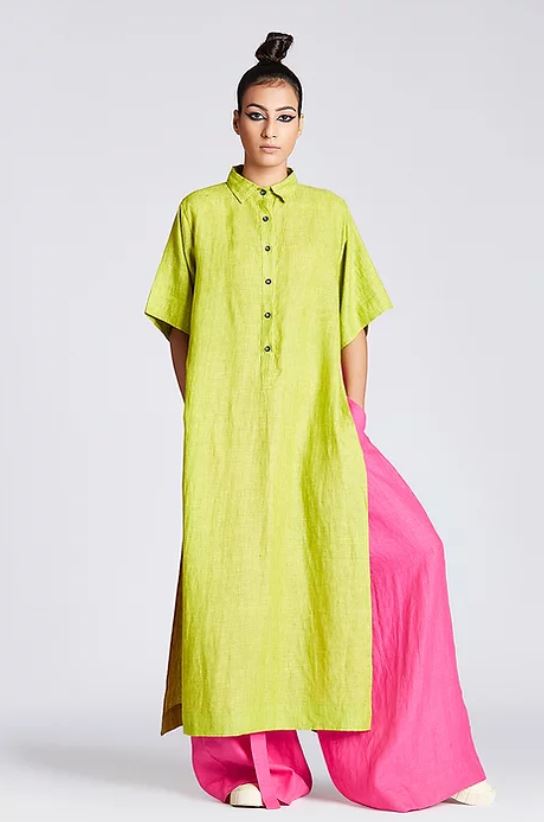 Chola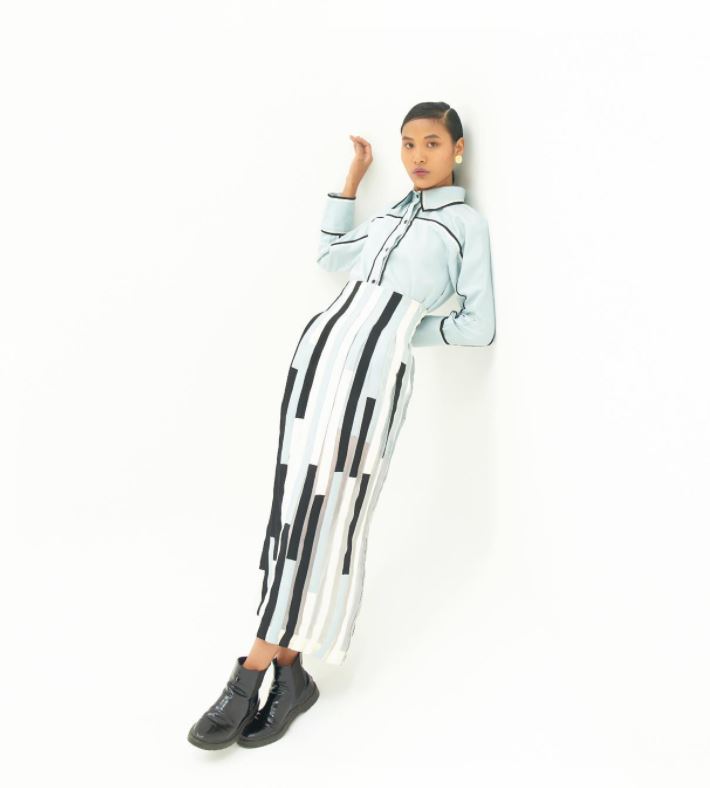 Corpora Studio
Payal Pratap's easy-on-the-eye pastels are an extension of the white palette. The delicate multicoloured embroideries add a refreshing vibe to the look without going overboard.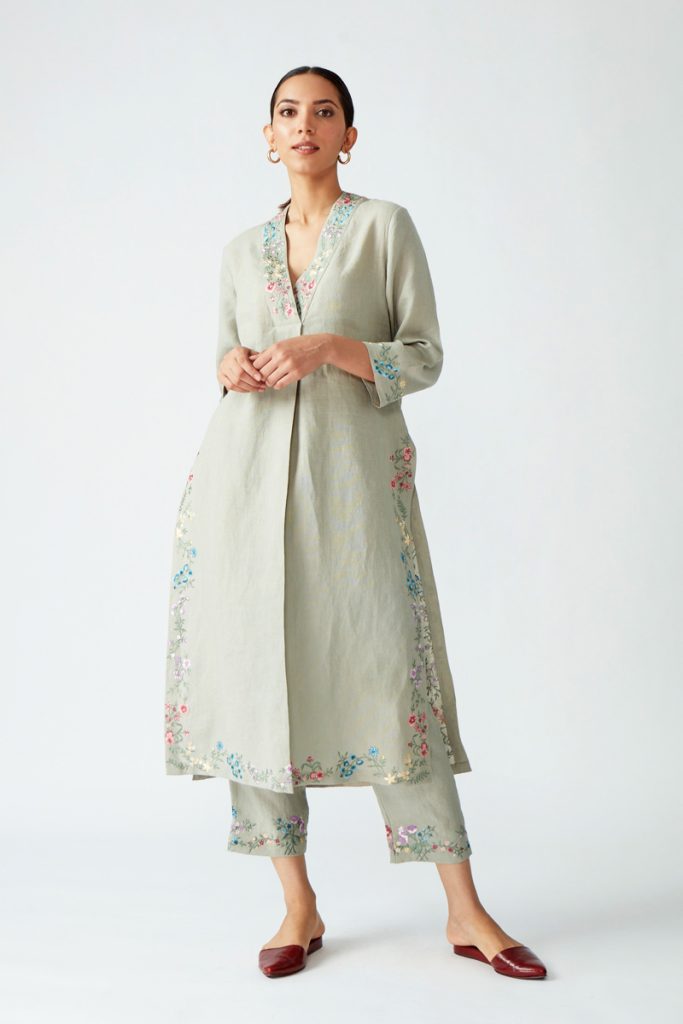 Payal Pratap
Clever Drapes
Muted and neat—does minimalistic clothing have a standard look? Meticulous drapes and crisp asymmetric hemlines are breaking the typecast. Case in point: AMPM resorts to drapes and high-low lengths to take the aesthetic beyond its mould. Similarly, 431:88 by Shweta Kapur works a unique formula rendering bold drapes in muted neutrals, offering monochrome but edgy conceptual saris.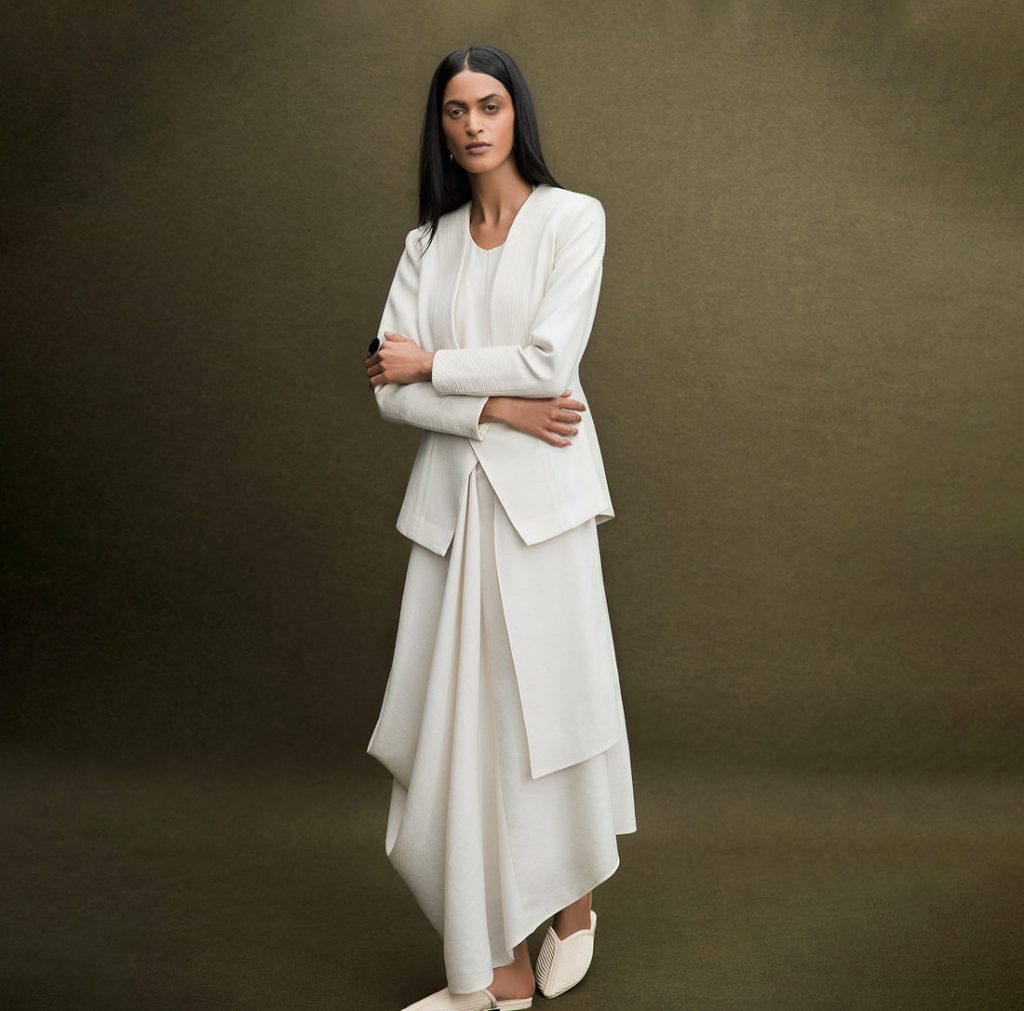 AMPM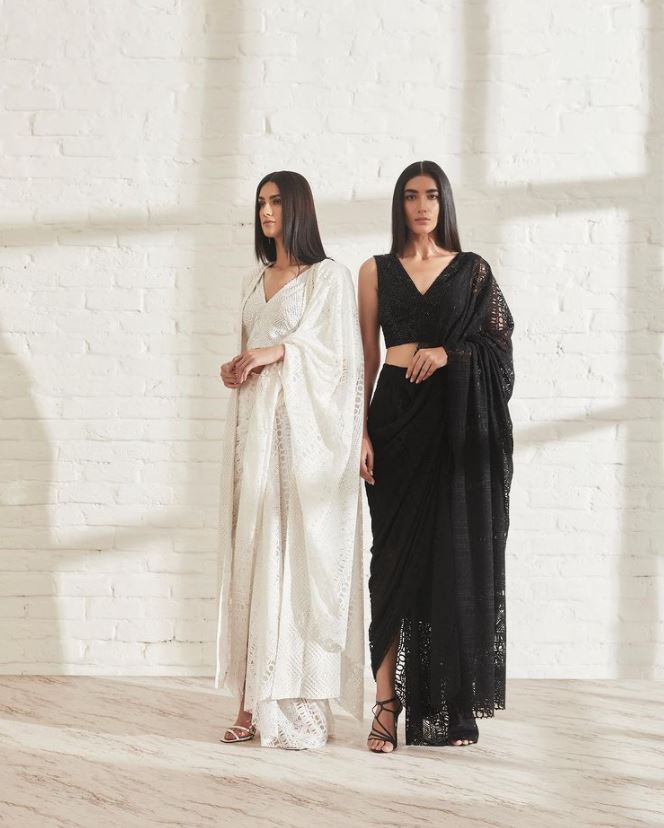 431:88 by Shweta Kapur
Sustainable Approach
Both sustainability and minimalism share the idea of finding beauty in the ordinary. Kshitij Jalori shows a way of exploring creative pursuits in minimalism is to embrace artisanal elements whereas Ekaya translates the same in timeless handloom clothing.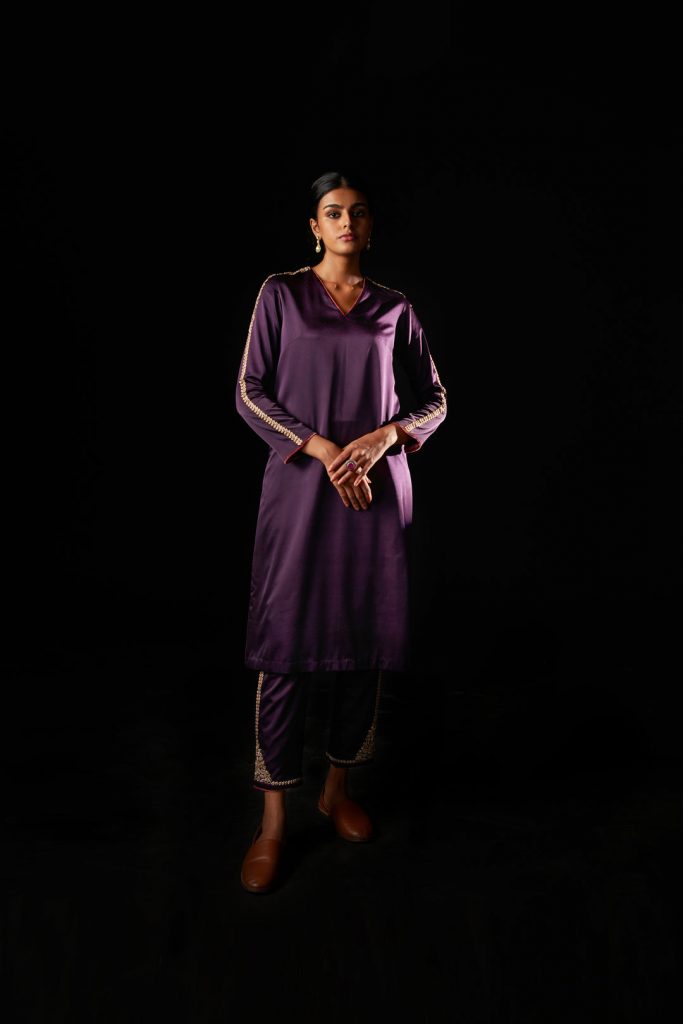 Kshitij Jalori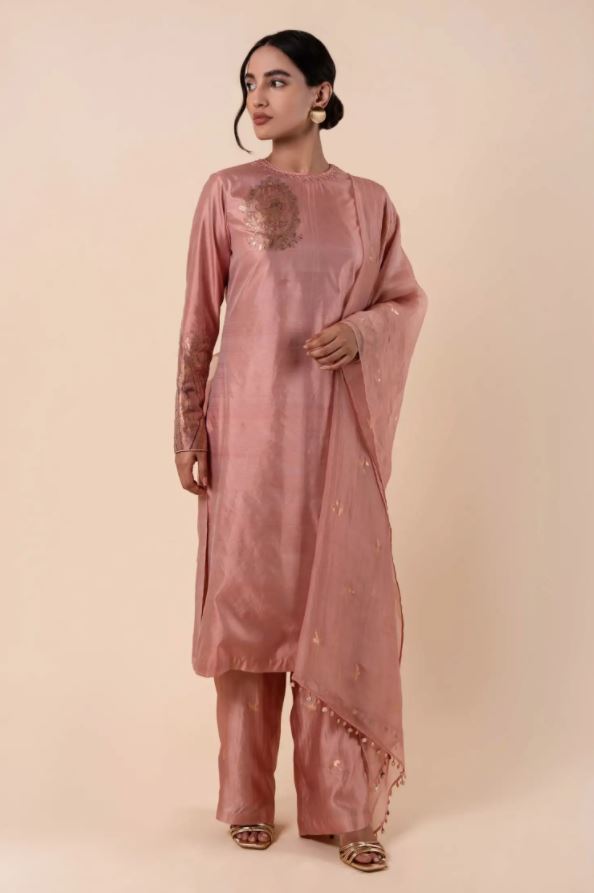 Ekaya
Nora Fatehi's look in Rohit Bal is defined by a simple charm that can be tapped into more than one time.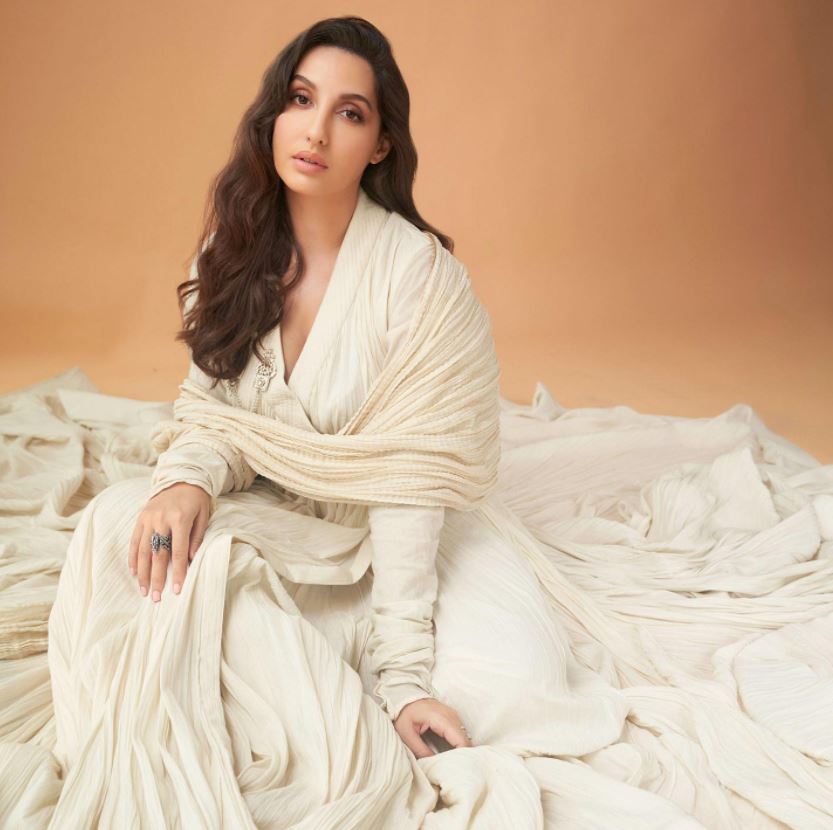 Nora Fatehi in Rohit Bal
Polish your understated dressing with exquisite minimalistic looks curated at A + Co.