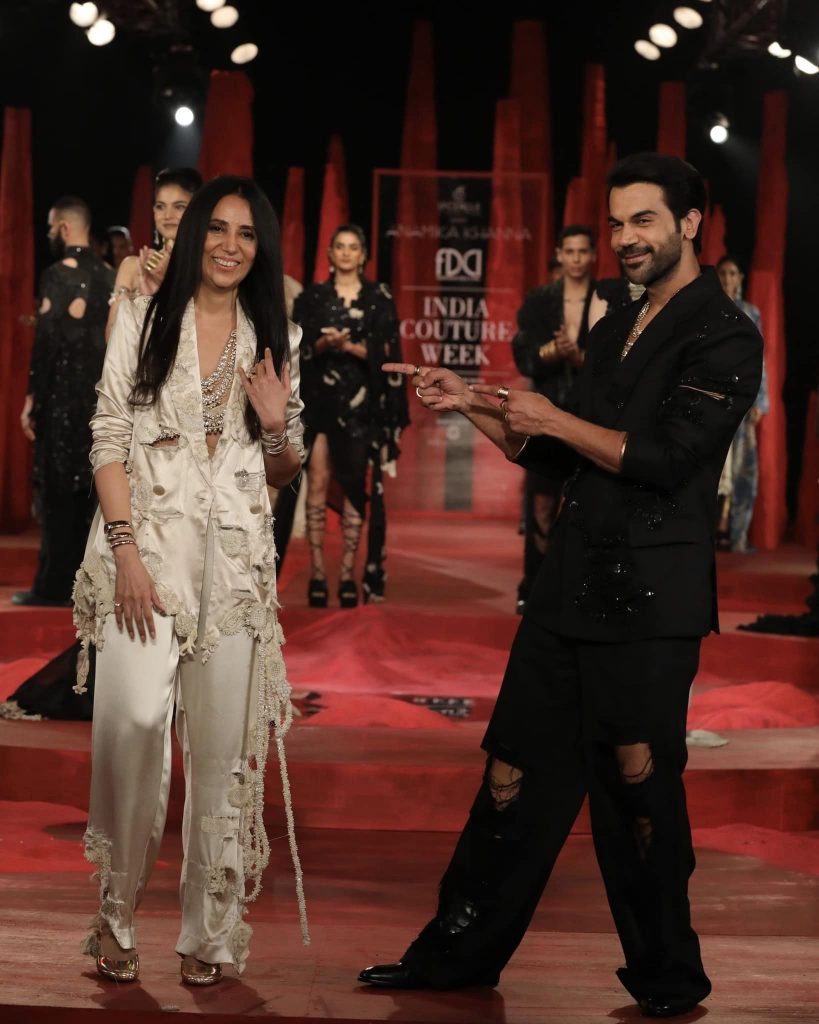 Couture is a legacy in India, owing to our long-standing history of craftsmanship and exquisite design. Though often only relegated to bridal wear, it goes well beyond that too. FDCI's India Couture Week was to create the best of Indian couture, and this year's recently concluded edition marked its 15th Anniversary. Back in a physical format after the digital shift imposed by the pandemic, some of our favourite designers took to the runway to celebrate fashion in its finest glory. From wedding must-haves and trousseau essentials to just pure collectibles, we found a lot to love!
Anamika Khanna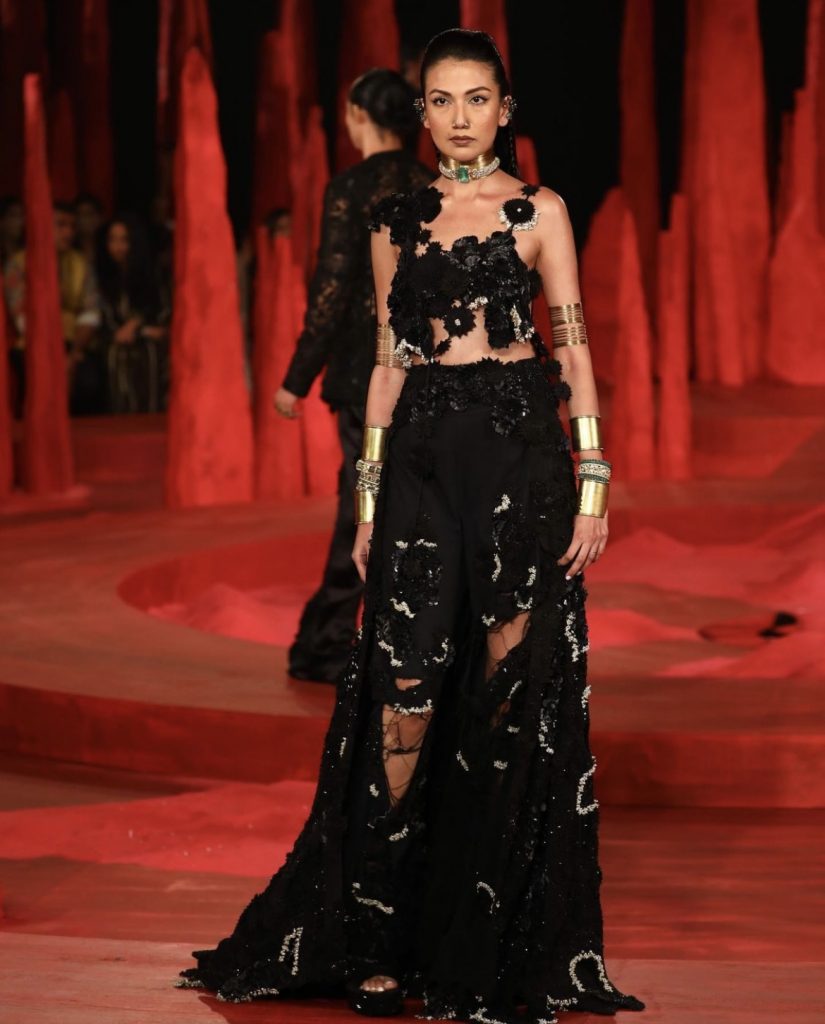 Calling her collection an "open field of experimentation", a drive for change and pushing limits was Khanna's starting point. The colour palette shifted from deep blacks and dainty ivory lace to bold crimson and emeralds. The silhouette was infused with deconstructed streetwear and long vintage-like jackets with intricate detailing. Though sans lehenga, Khanna wanted to go a different direction with her "shredded couture" line replete with raw textured fabric, tribal handwork and an eclectic mix of colours.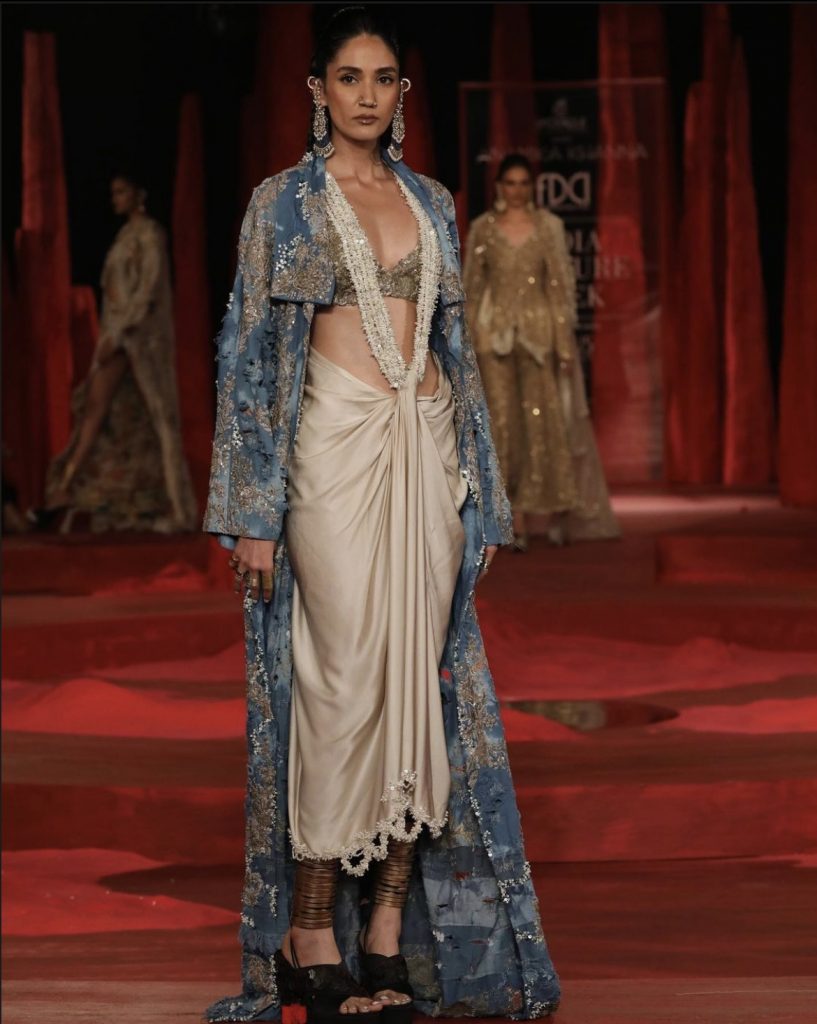 Tarun Tahiliani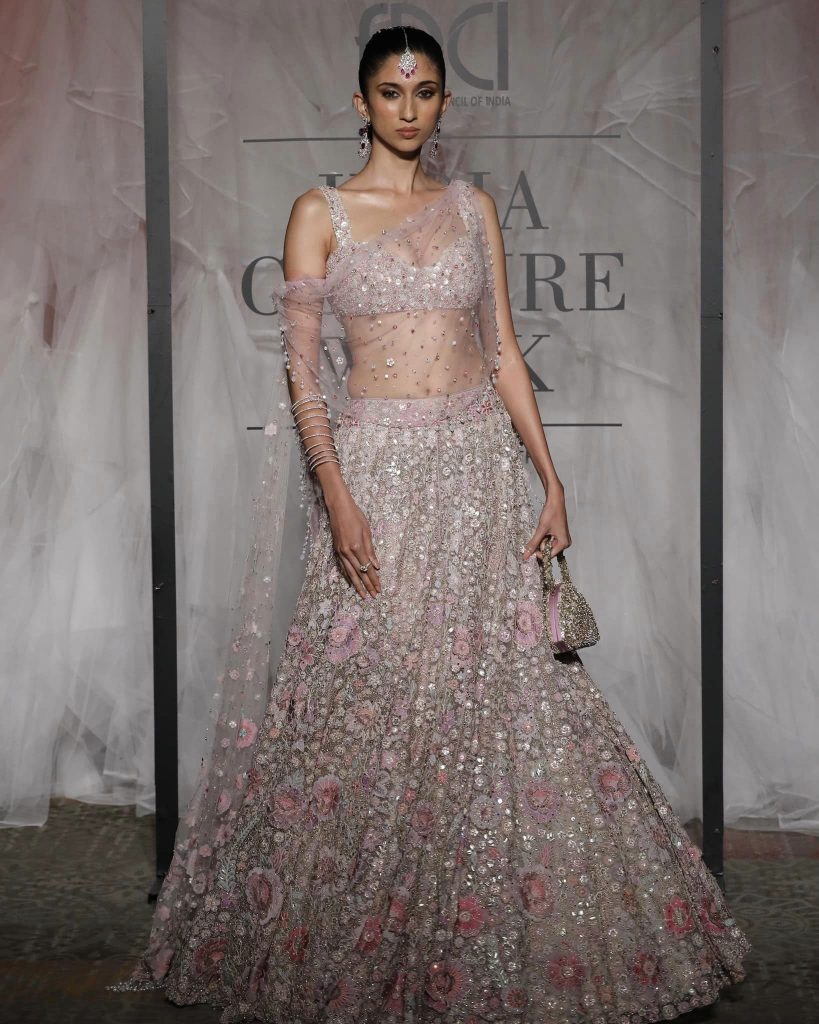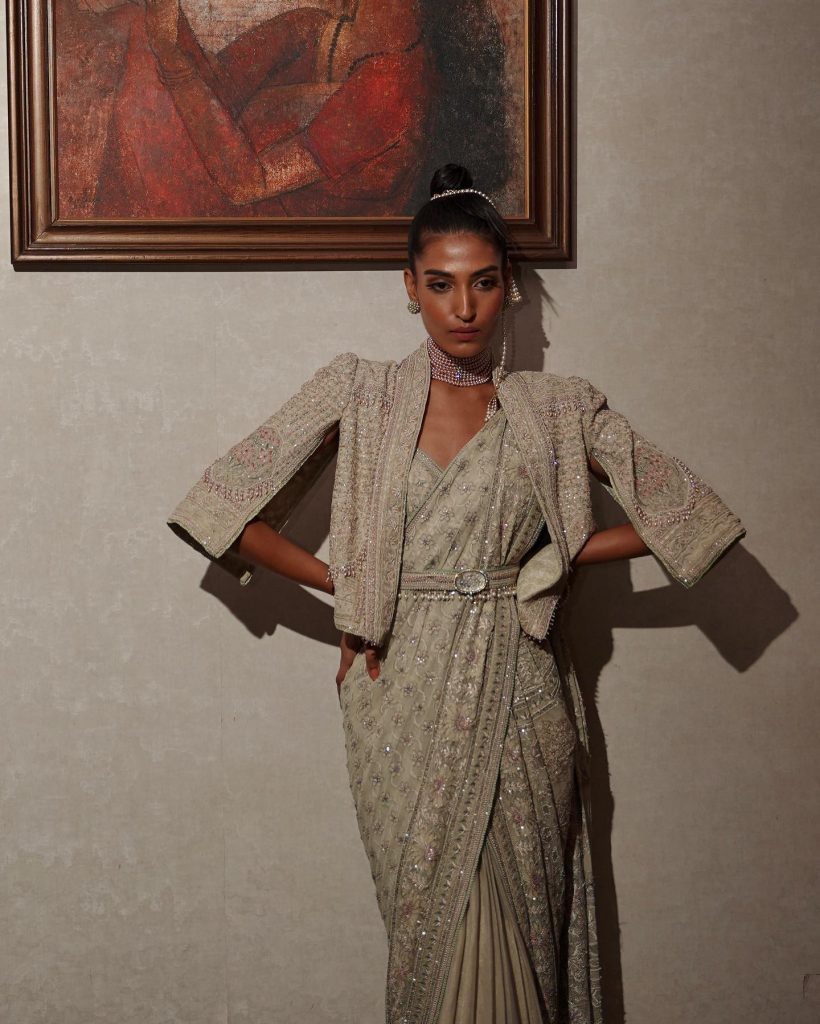 Known as the Karl Lagerfeld of India, the designer's collection 'The Painterly Dream' captured the essence of fusing the finest of western construction with the grandeur of Indian workmanship. The modern Indian sensibility was expressed via an artistic vision dipped in pastels, with earthy tones of age-old patterns on the modern silhouettes. Our favourite takeaway from the line? Corset blouses and veils are going to be big this wedding season!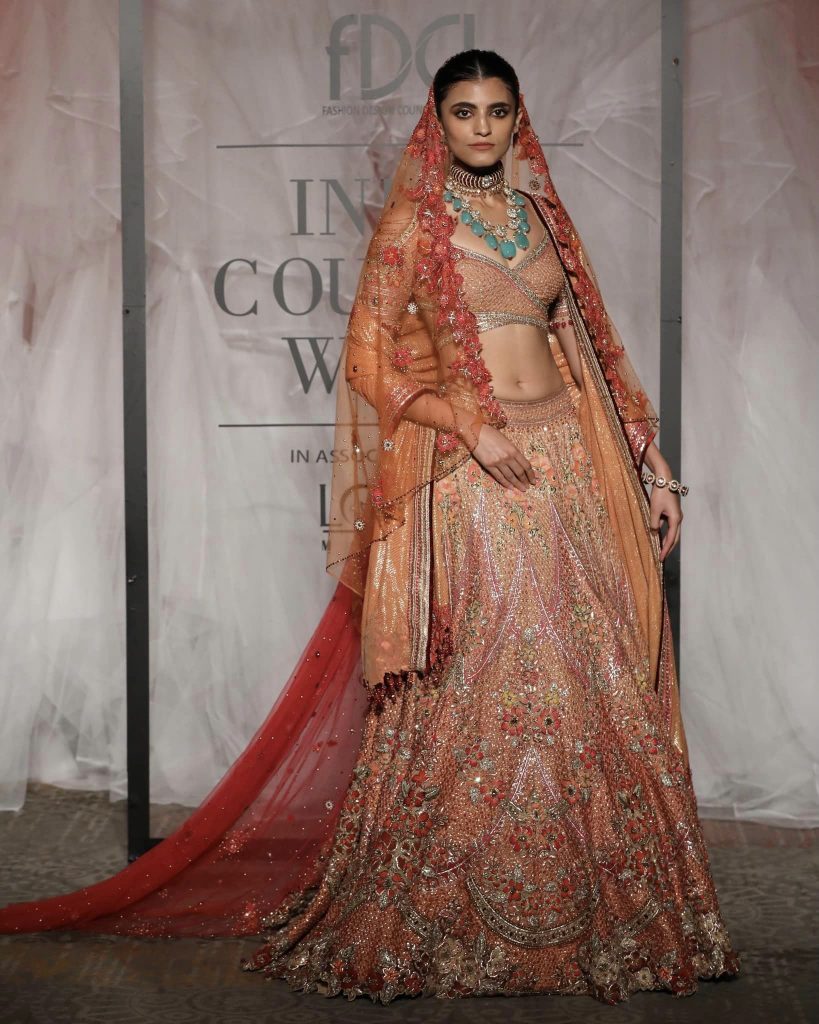 Varun Bahl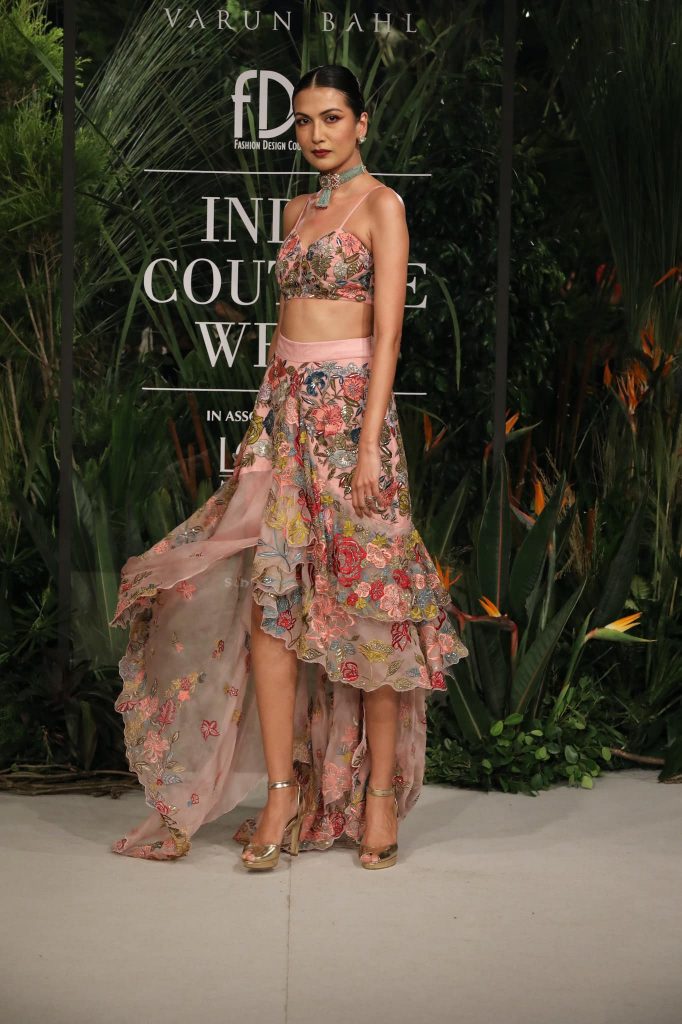 The Delhi-based designer's collection was influenced by the richness of nature and the allure of flora and fauna. It captured the smallest nuances of nature with magnificent self-woven upcycled vintage applique work and artisanal embroideries — placing delicate 3D embroidery, beads, gemstones on newer voluminous silhouette with a contemporary global tone. We predict spotting many of these on the red carpet soon!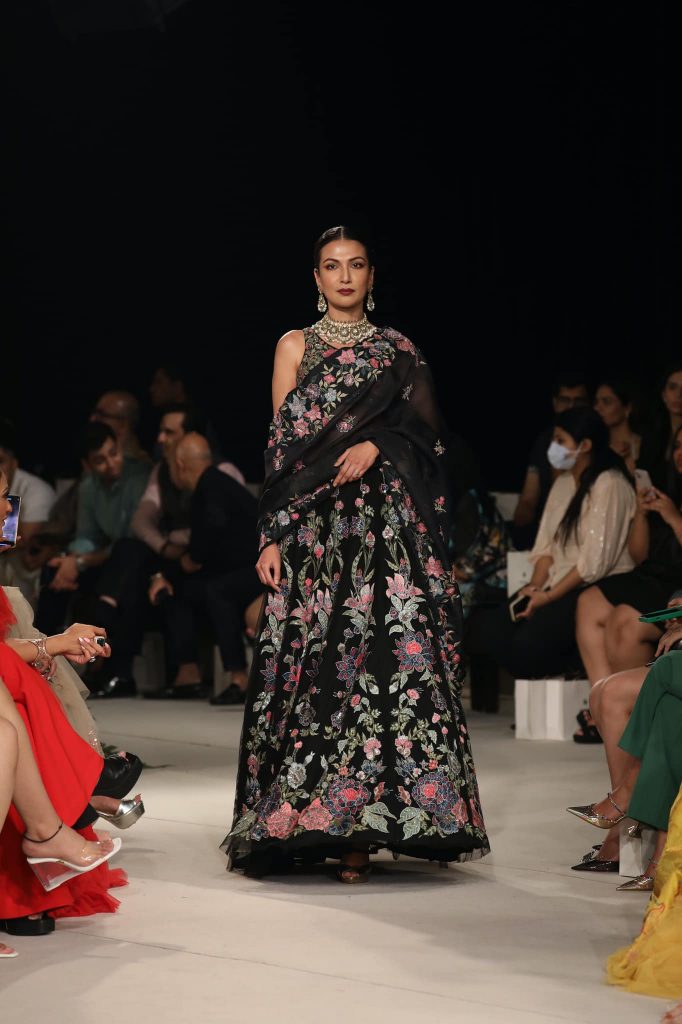 Siddartha Tytler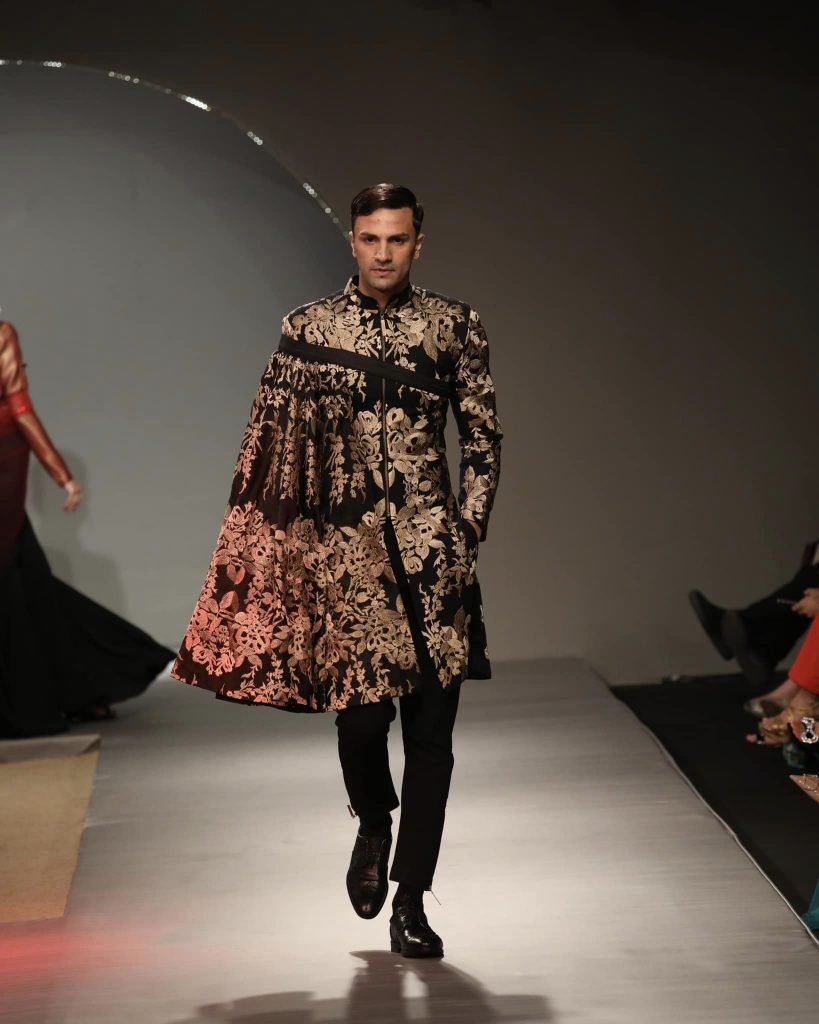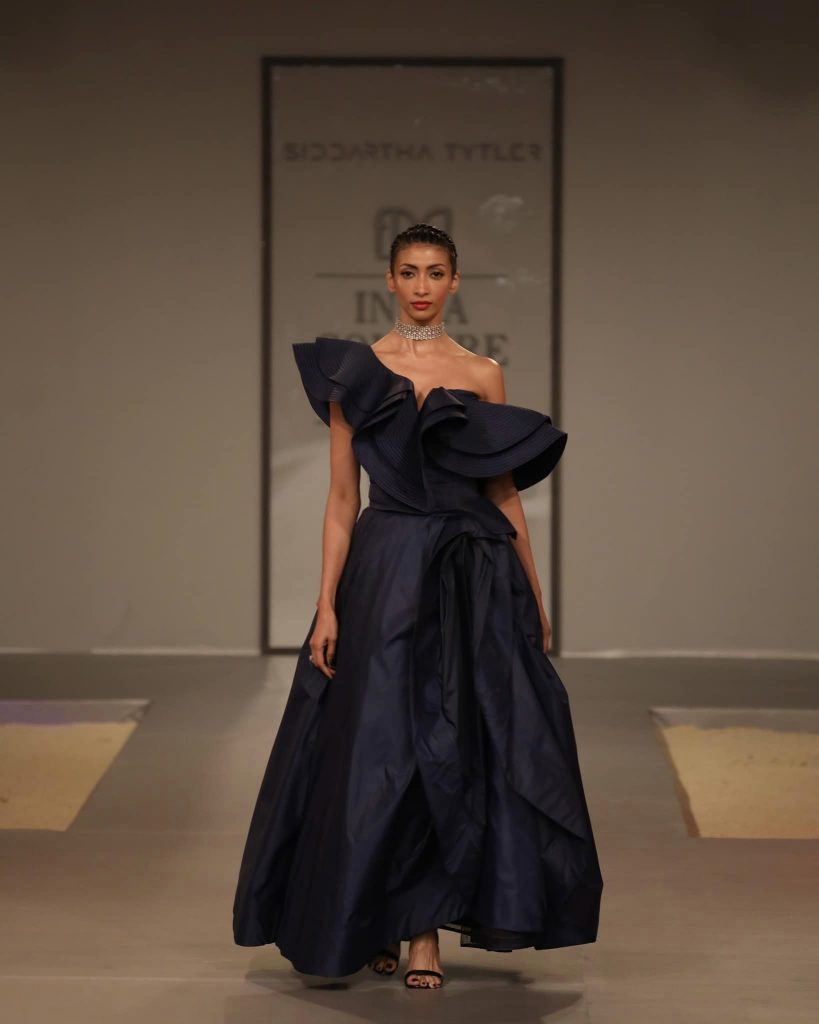 The designer made his couture week debut with 'Shan-Shui', borrowing from Chinese reverence for nature. Tytler looked at the art genre of landscape abstract painting, to create ensembles drawn in a palette of jewel tones such as maroon, navy, olive, charcoal and black. With varied silhouettes, including lehengas, saris, and jackets with intricate detailing of sequins, quilting and heavy crystal patchwork.
Rohit Gandhi + Rahul Khanna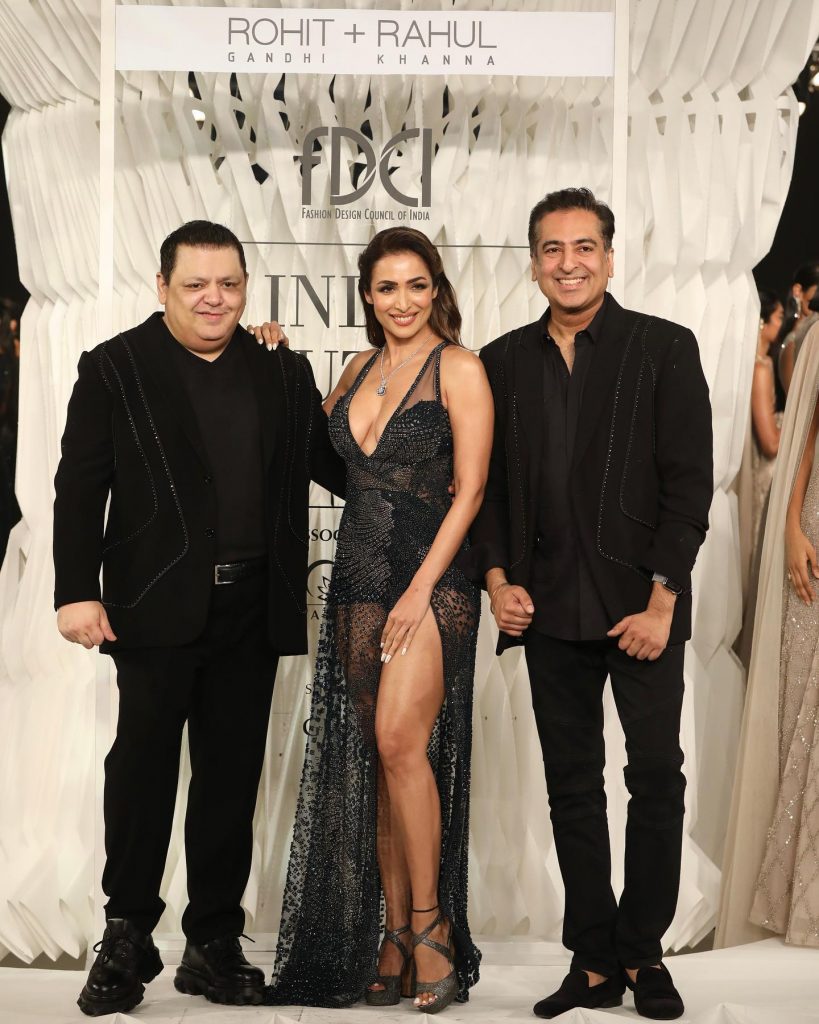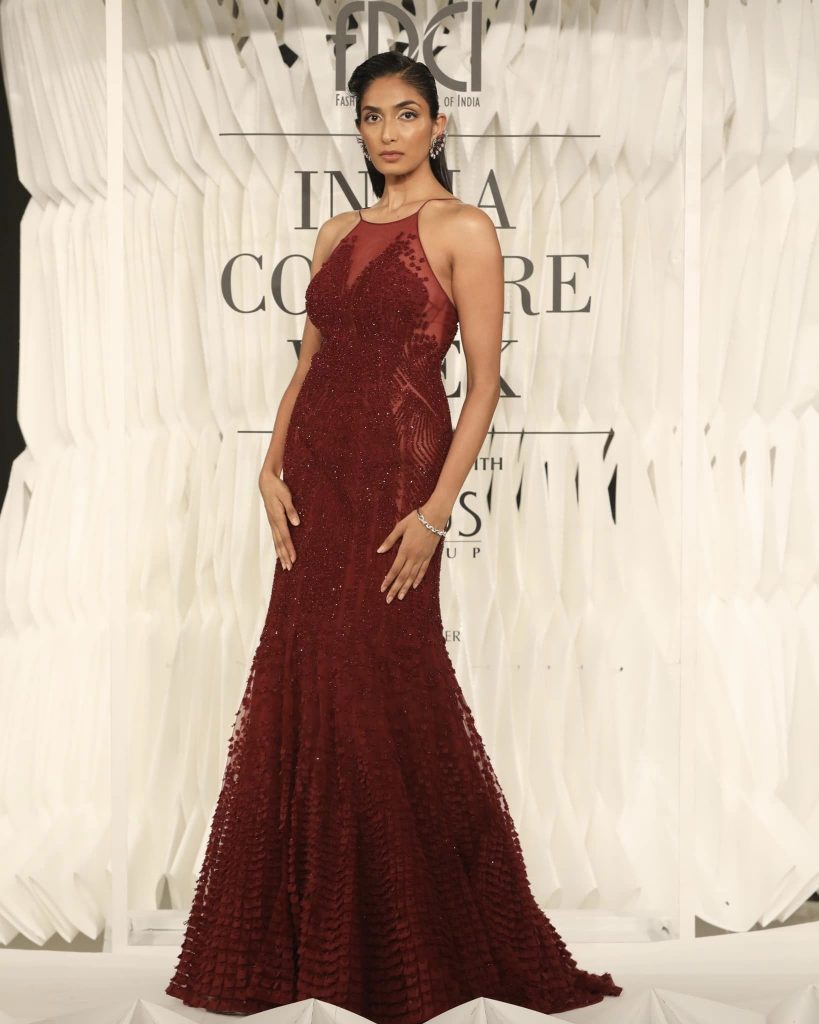 With 'Fibonacci', the Rohit Gandhi + Rahul Khanna collection of evening wear elevated their signature modern must-haves by fusing them with geometric forms borrowed from different architectural styles. The collection displayed nude tulles, opulent velvet with pearls, crystal and sequins in silhouettes from cocktail lehengas to modernised draped saris and gowns.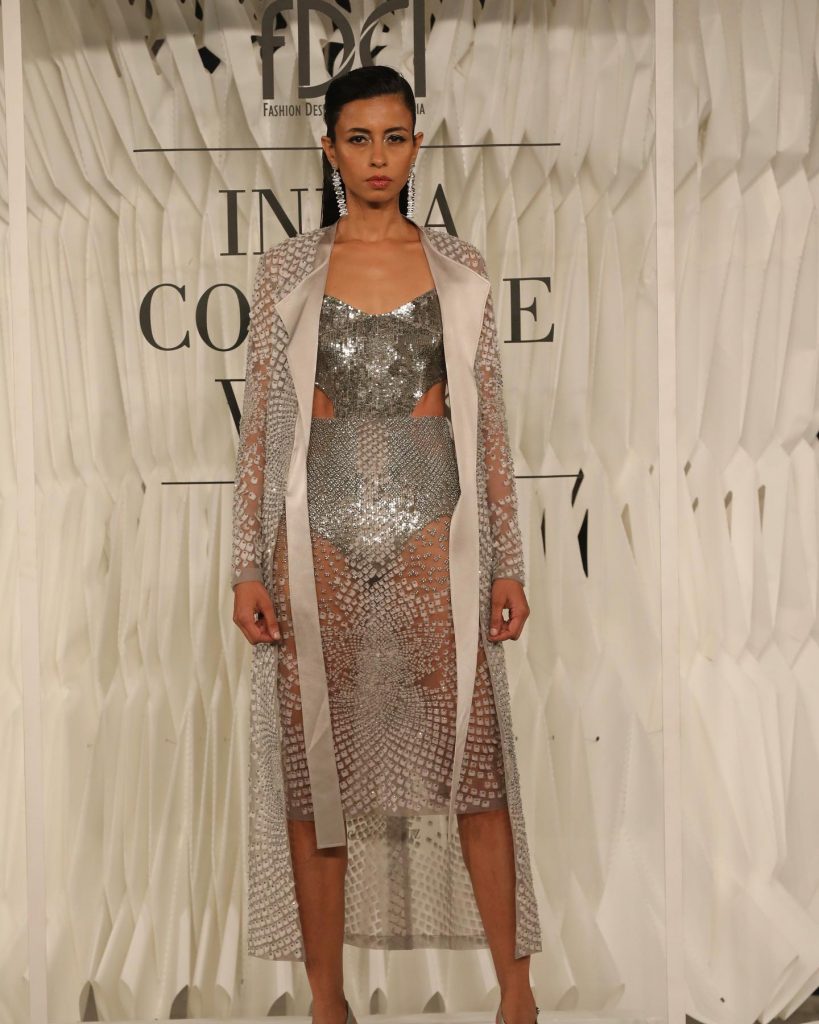 Dolly J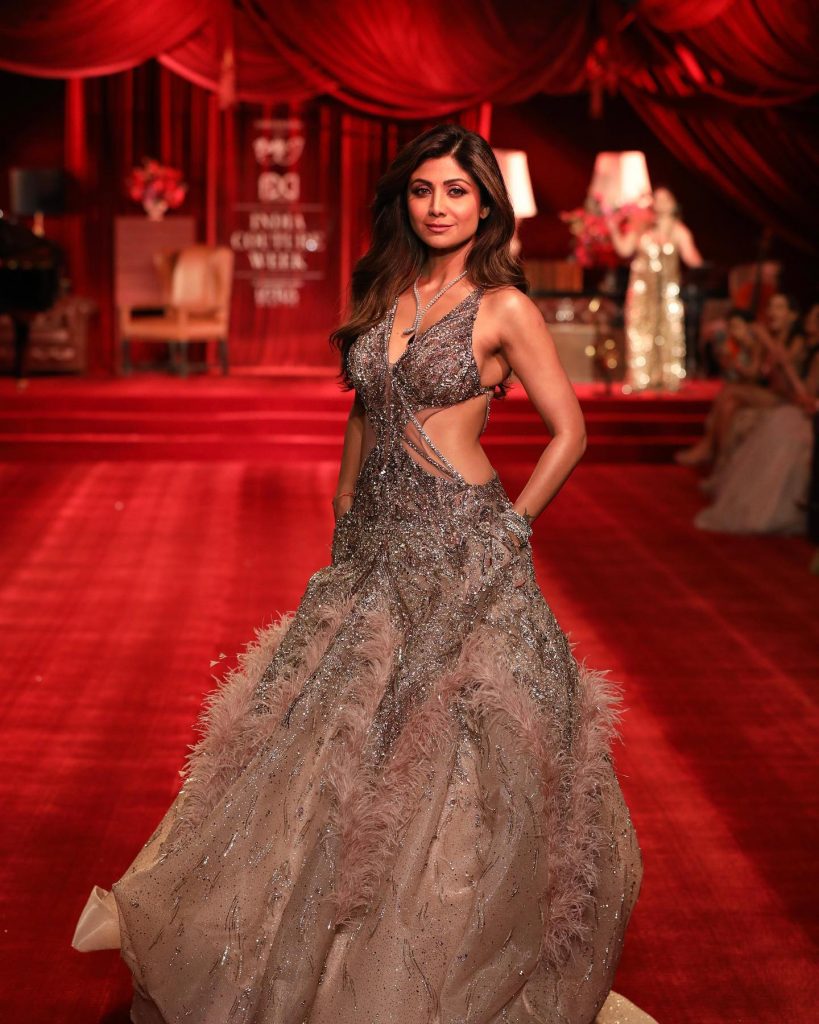 'Meraki' was all about a unique depiction of art created in golden hues, flowing textures and dramatic drapes embellished with spangled motifs and modern design elements like pockets and sexy cutouts. Inspiration from jazz culture added a vintage appeal to this line of hyper-feminine styles.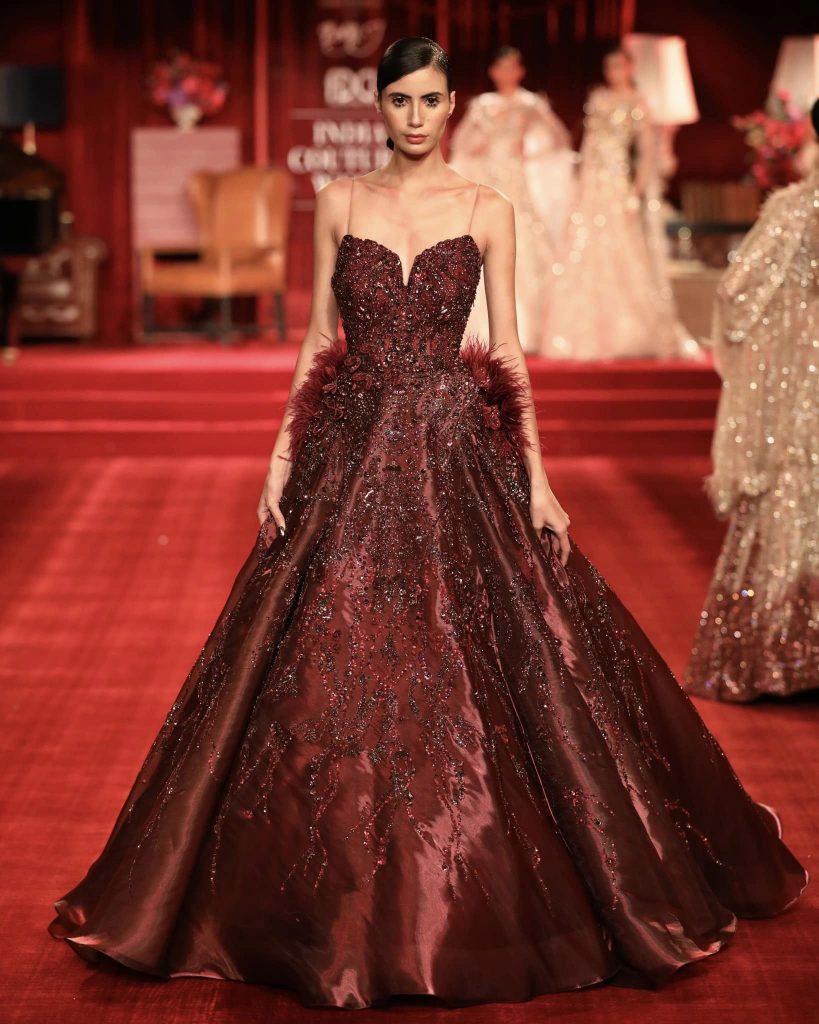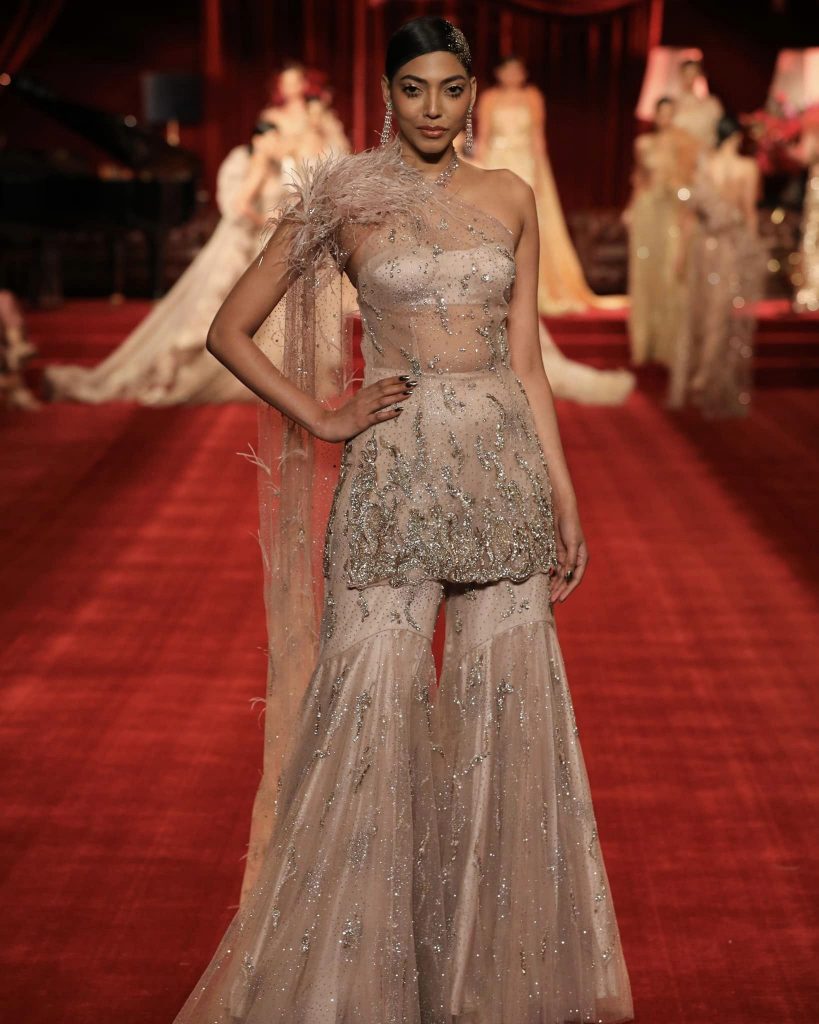 Kunal Rawal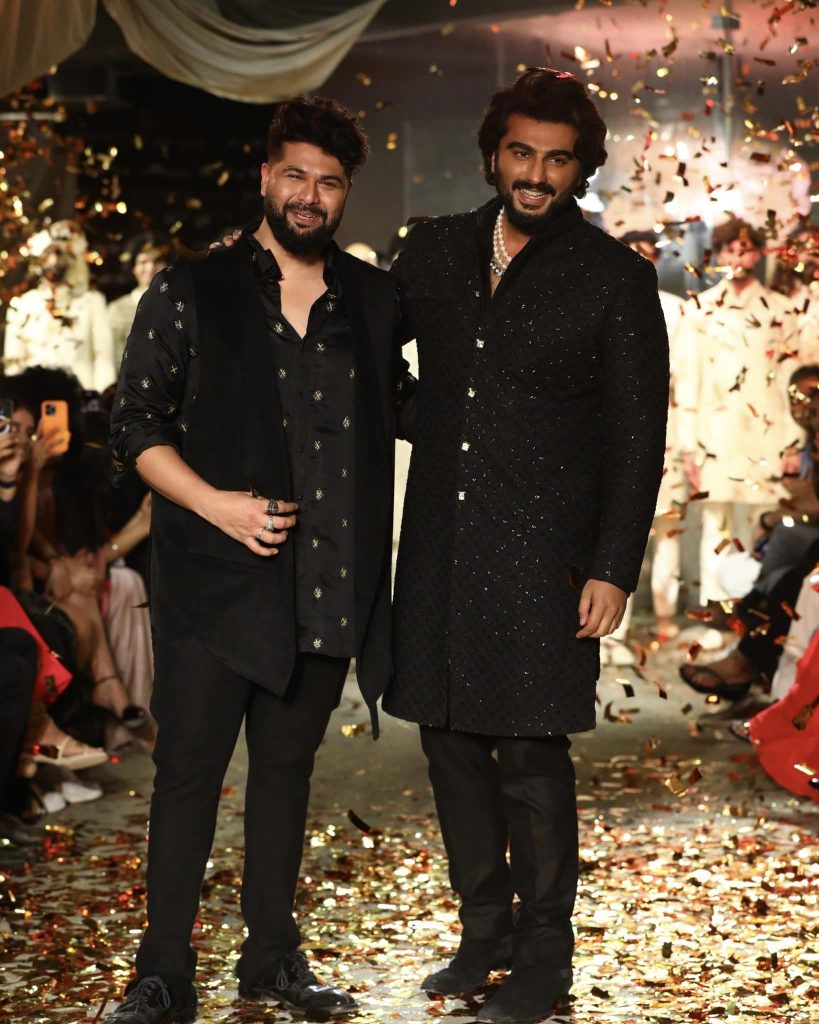 The ultimate menswear favourite brought his signature dose of cool to the runway by giving traditional silhouettes a modern twist like only he can. The statement pieces and gender-fluid designs were seen on an inclusive army of models of all ages and body types. Versatility, functionality and ease of mixing and matching made the collection 'Dear Men' truly stand out.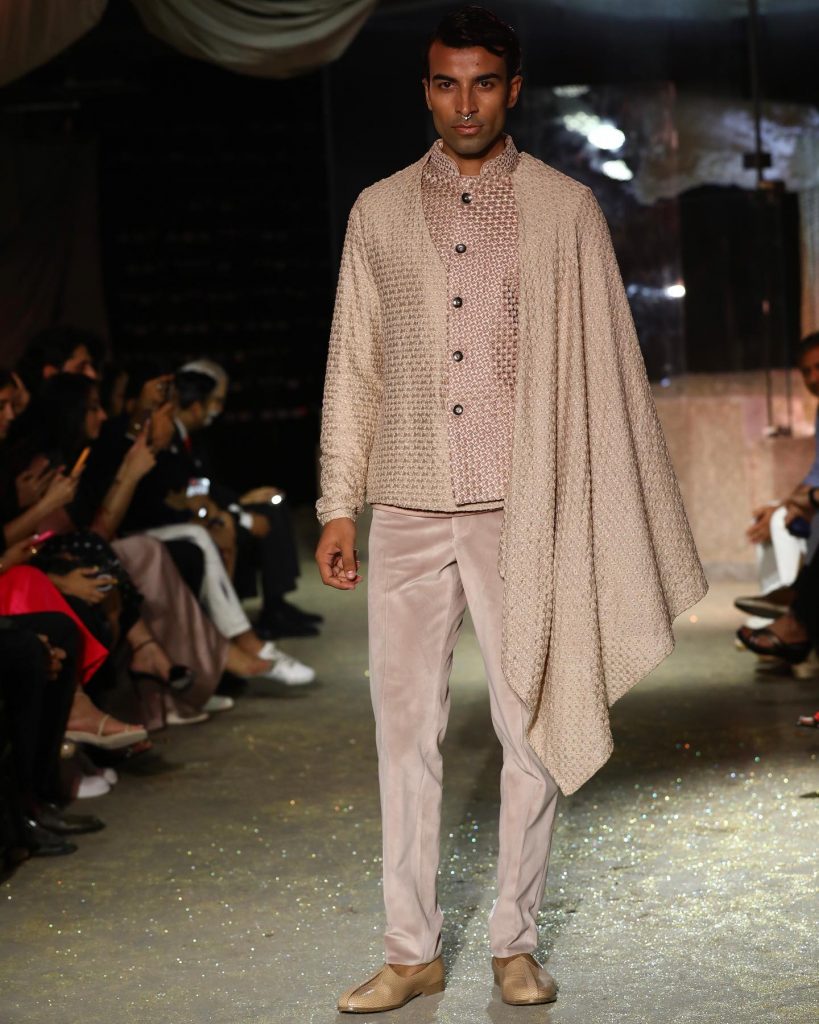 Amit Aggarwal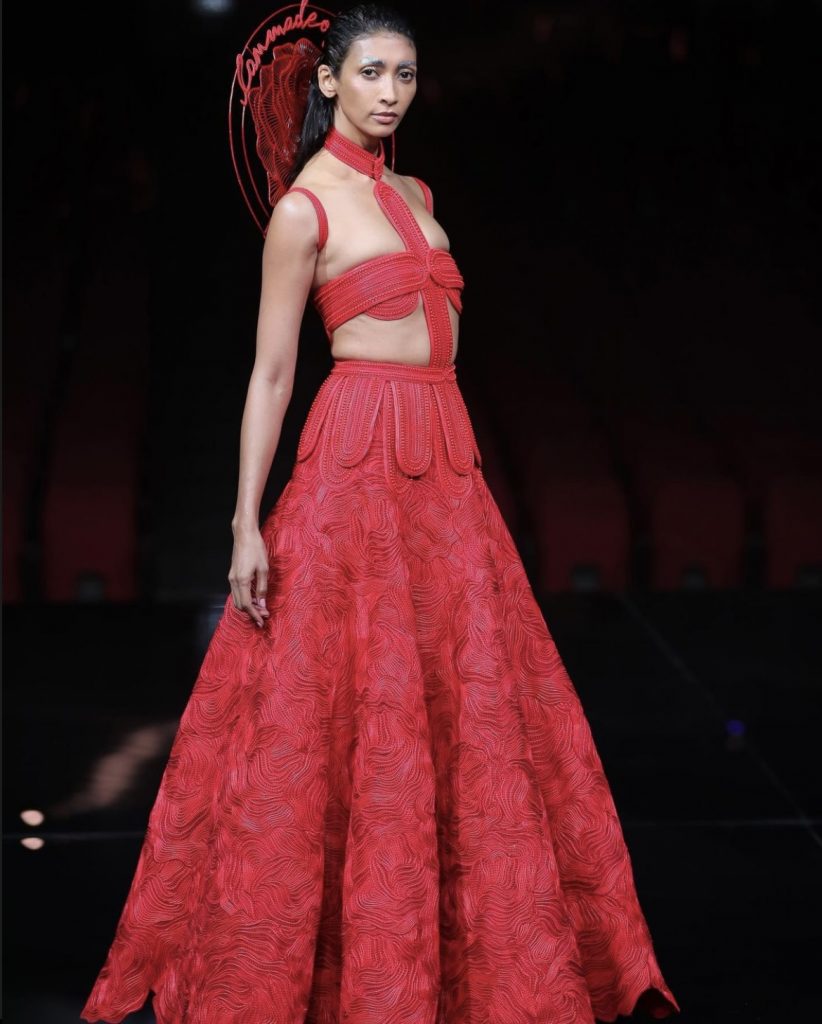 Celebrating 10 years of his label, Aggarwal's 'Pedesis' collection was a nod to new-age craftsmanship with his avant-garde construction taken a notch higher. Every silhouette featured an almost glitch-like aesthetic, something that inspired the designer, while using upcycled materials sculptured in the polymer. The whimsical collection created a unique fabric taking the exquisiteness of ikat handicraft reinterpreted in their own signature way.