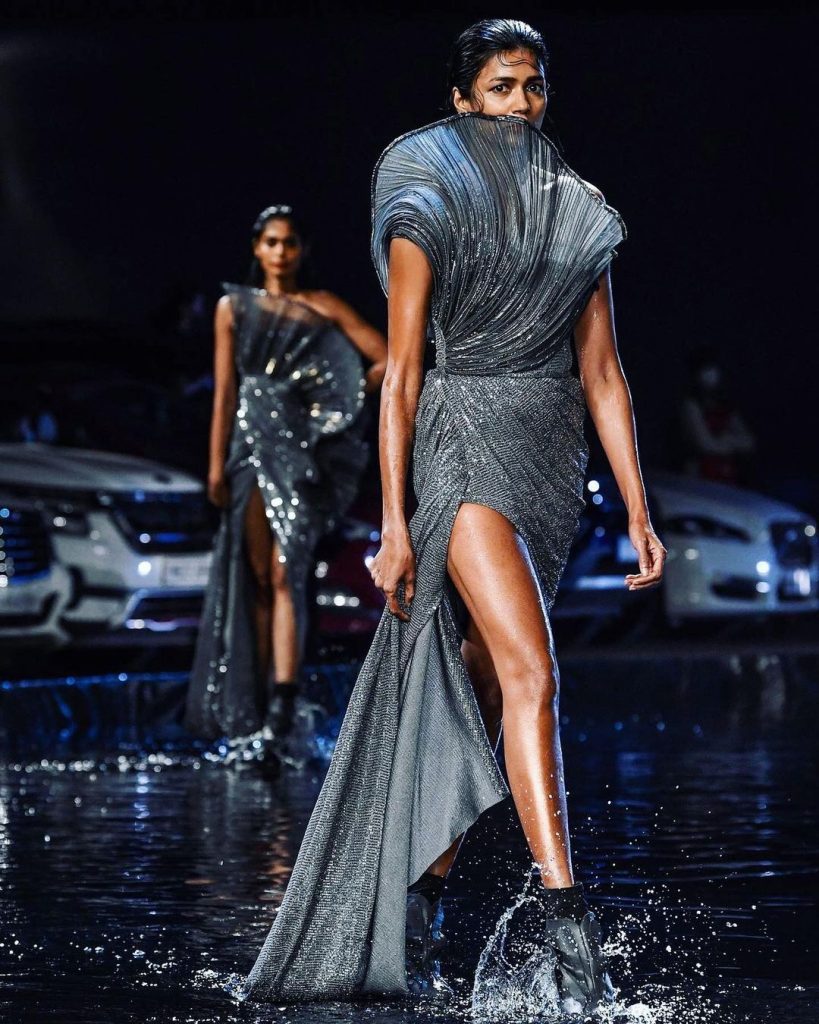 Gaurav Gupta
From excess fabrics in their inventories to greenhouse gas emissions, fashion has played no small share in contributing to the ill state of our environment. With the pandemic making us increasingly conscious about our wasteful behaviour, the soul-searching has led many designers to adopt a more resourceful and mindful approach. As a result, recycling and upcycling have increasing relevance in the world of luxury, finding increasing patronage with more and more Indian designers.
Aashni + Co spotlights such brands who are making recycling, waste management and fabric alternatives a part of their manifesto in a bid to do their bit for the planet.
Redefining glamour on the runway
This season of FDCI X Lakmé Fashion Week made a case for recycling in couture. Designers like Gaurav Gupta, Abraham & Thakore and Aisha Rao incorporated techniques to show mindful methods of production in a glamorous spotlight.
In his quest to contribute to saving the ocean, Gaurav Gupta worked with excavated crisp packets, biscuit wrappers and plastic bottles from landfills and oceans, woven into fabrics. He then used it to create his signature red-carpet-ready sculpted dresses and gowns with an eco-conscious bent.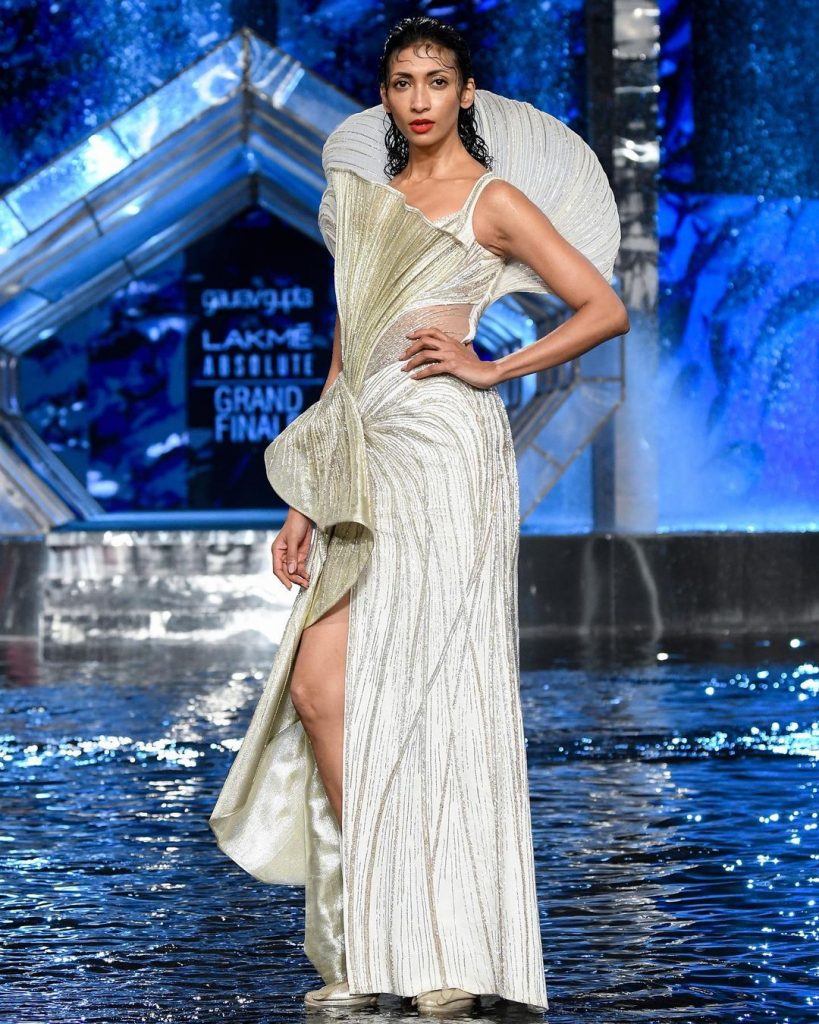 Gaurav Gupta
Known for always having an extensive sustainability plan in place, Abraham & Thakore had key looks crafted from repurposed fabrics and embellishments fashioned from 100% recycled PET bottles. The textures of patchwork, surface detailing and sequins from sheets of discarded bottles reinstated that recycling and upcycling are the future.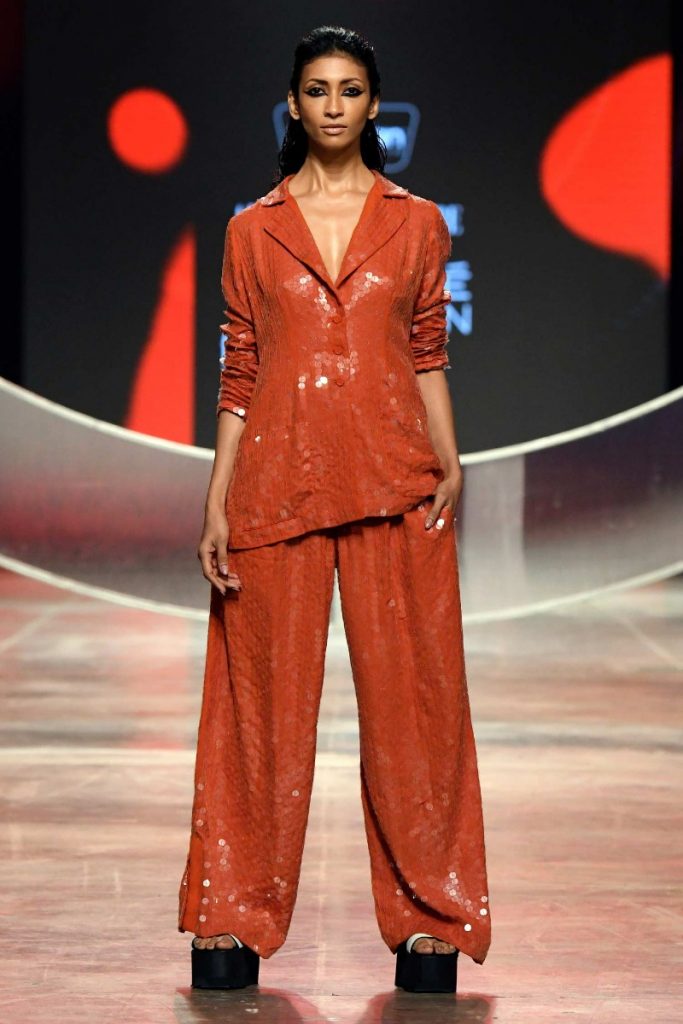 Abraham & Thakore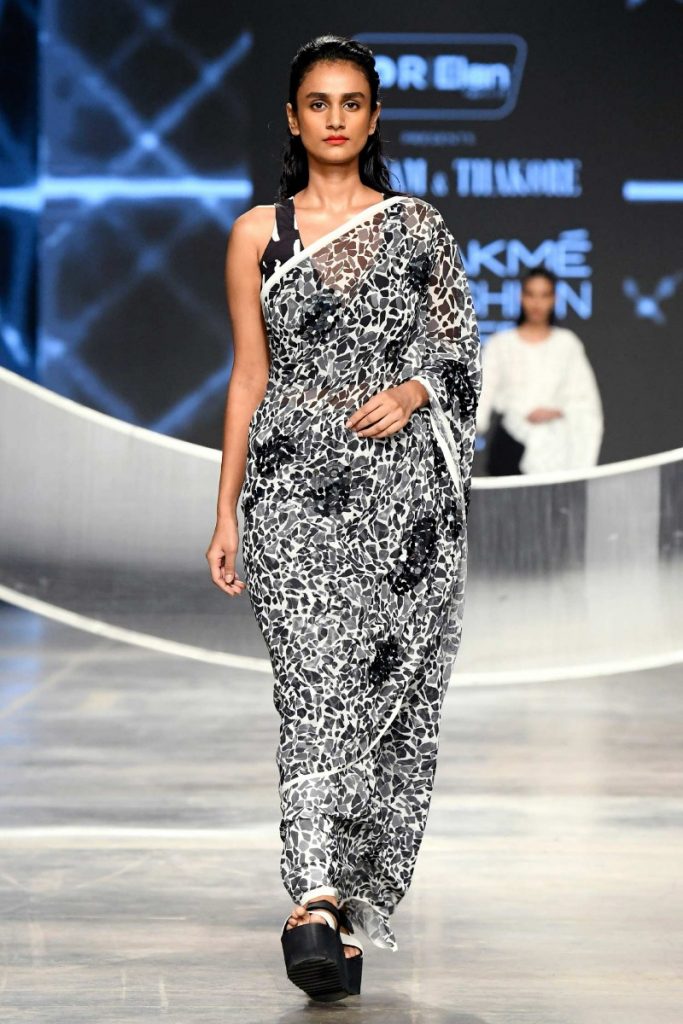 Abraham & Thakore
Aisha Rao used sock waste and leftover pieces to render her signature velvety applique work on contemporary ensembles for the festive and wedding season.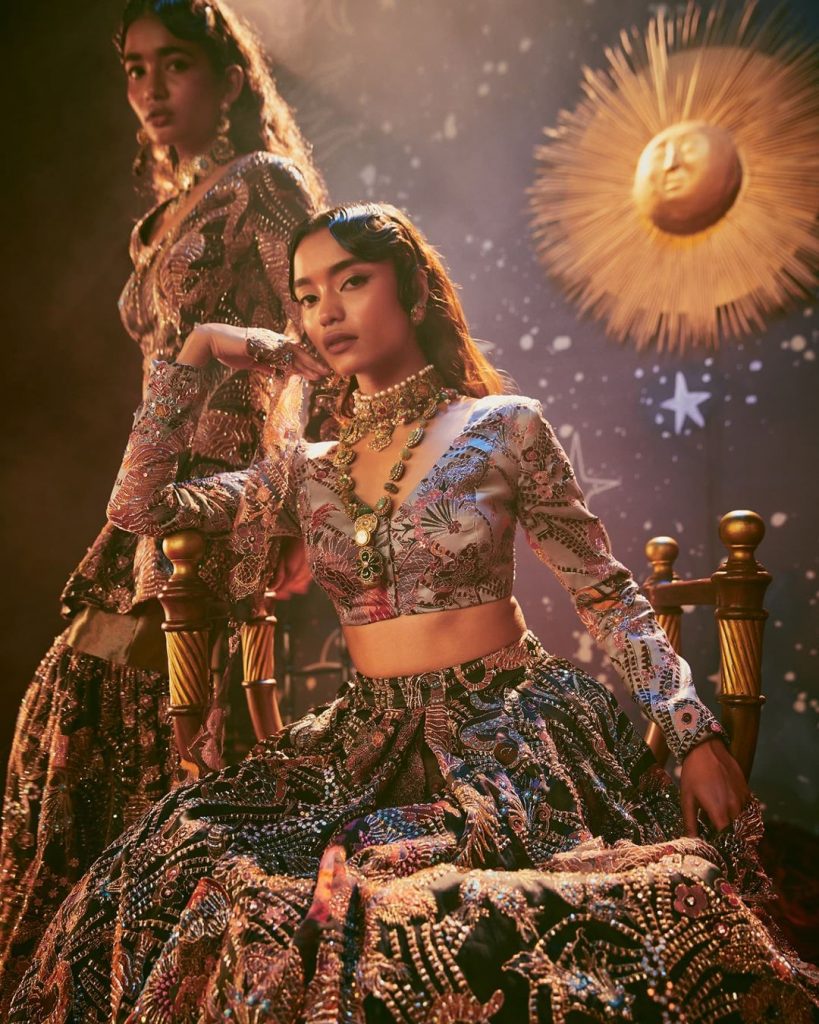 Aisha Rao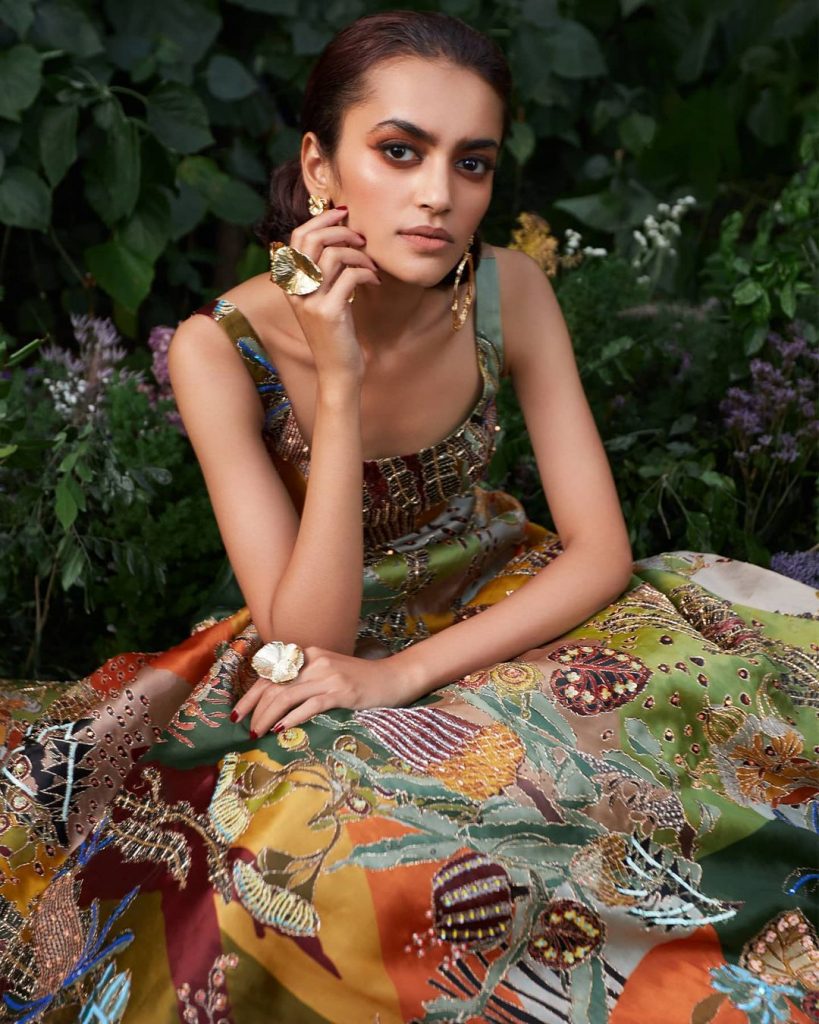 Aisha Rao
Sustainability has always been part of Amit Aggarwal's DNA. His 3D and metallic embellishments rendered on his structured dresses, gowns and lehengas are created with recycled polymers, plastic, bindi sheets and industrial waste.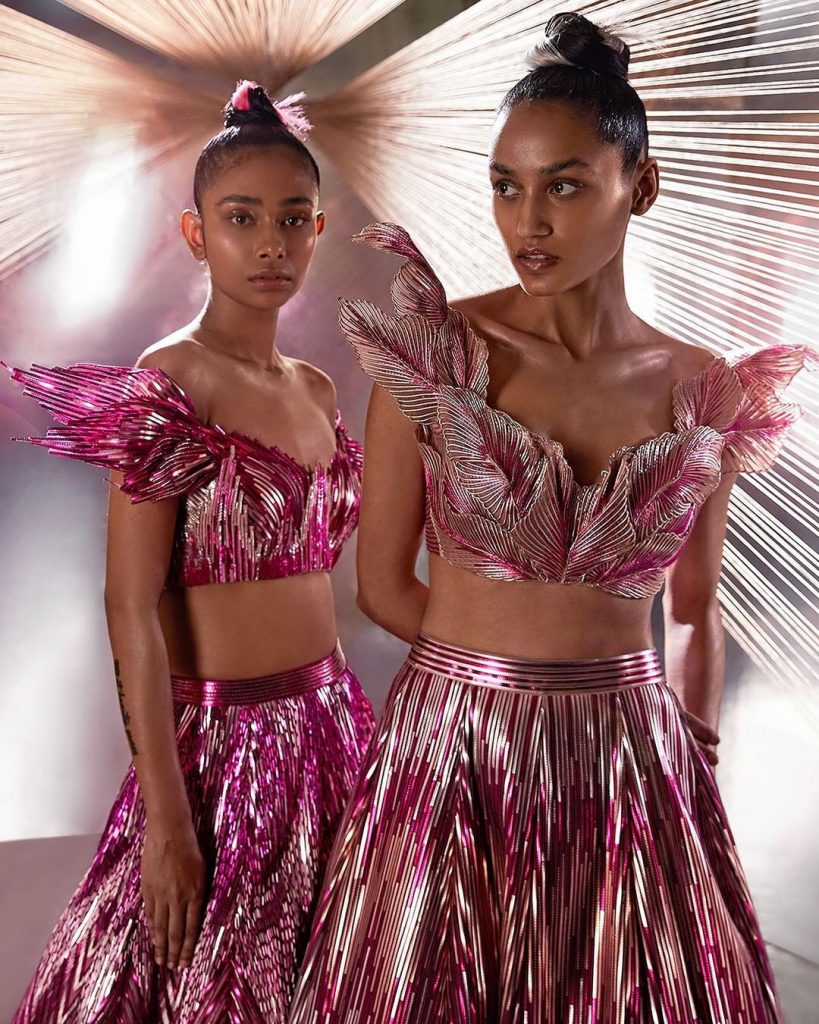 Amit Aggarwal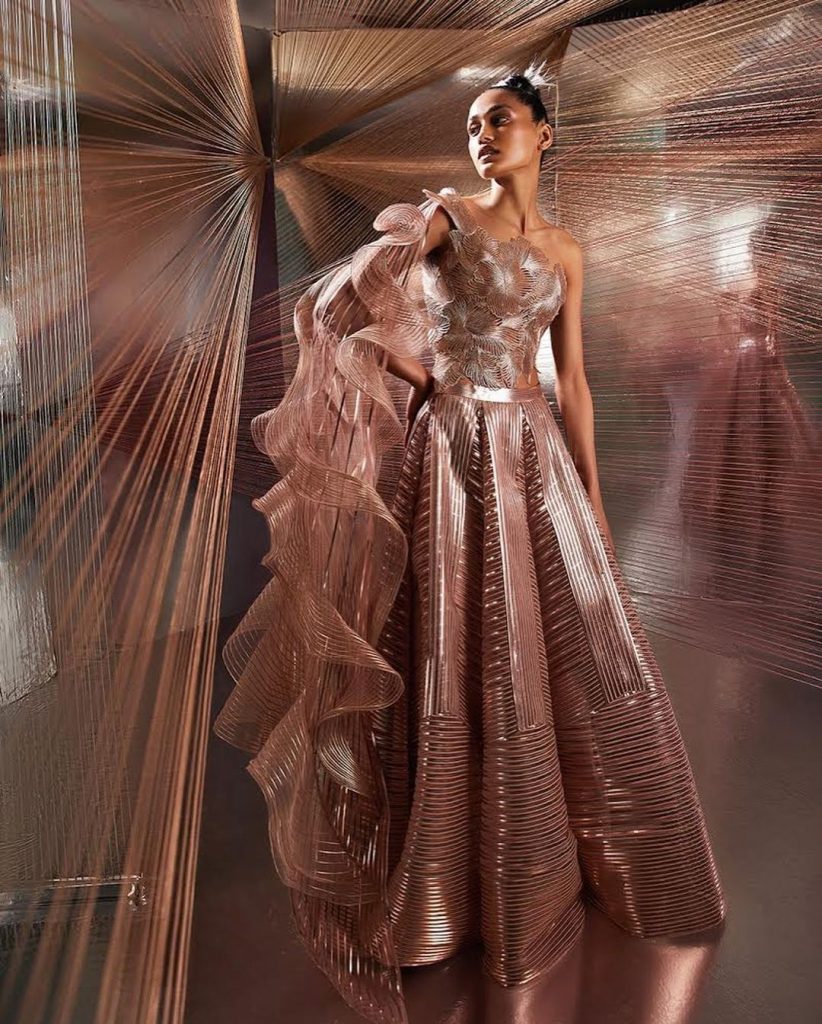 Amit Aggarwal
Repurposing discarded textiles
Instead of producing masses of clothes from virgin materials, Sunira uses recycled ajrakh and bagru block printed fabric to sew together panel-accented kurtas and dresses.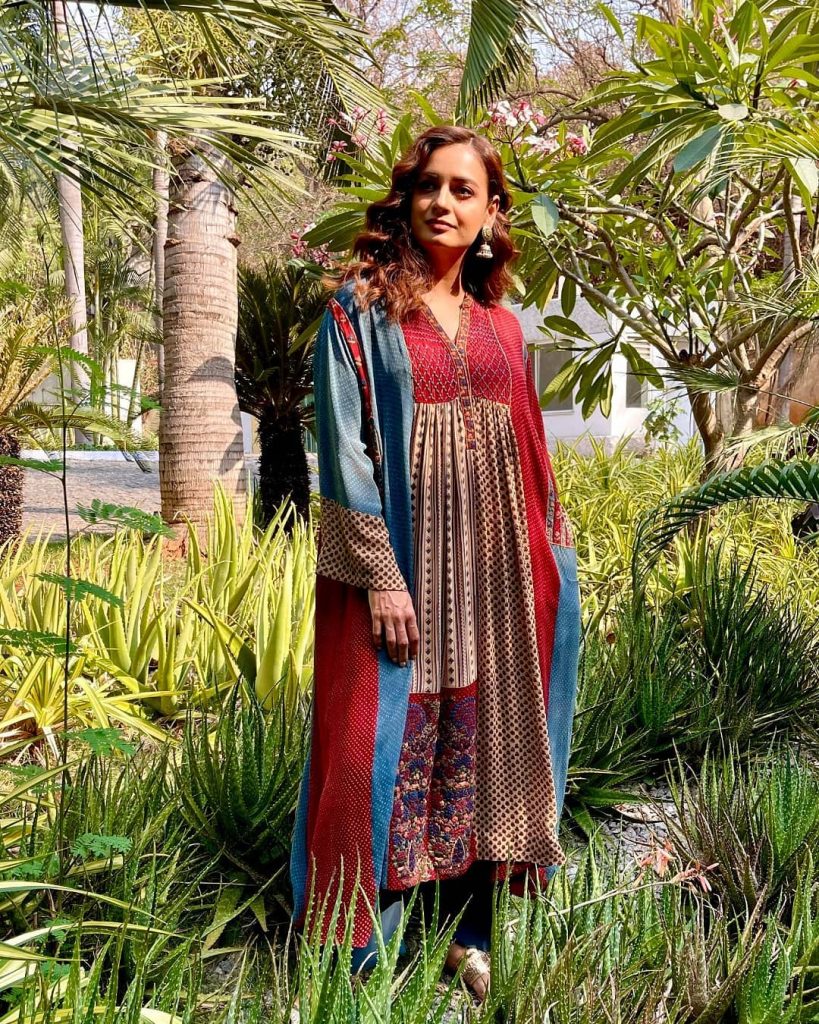 Dia Mirza in Sunira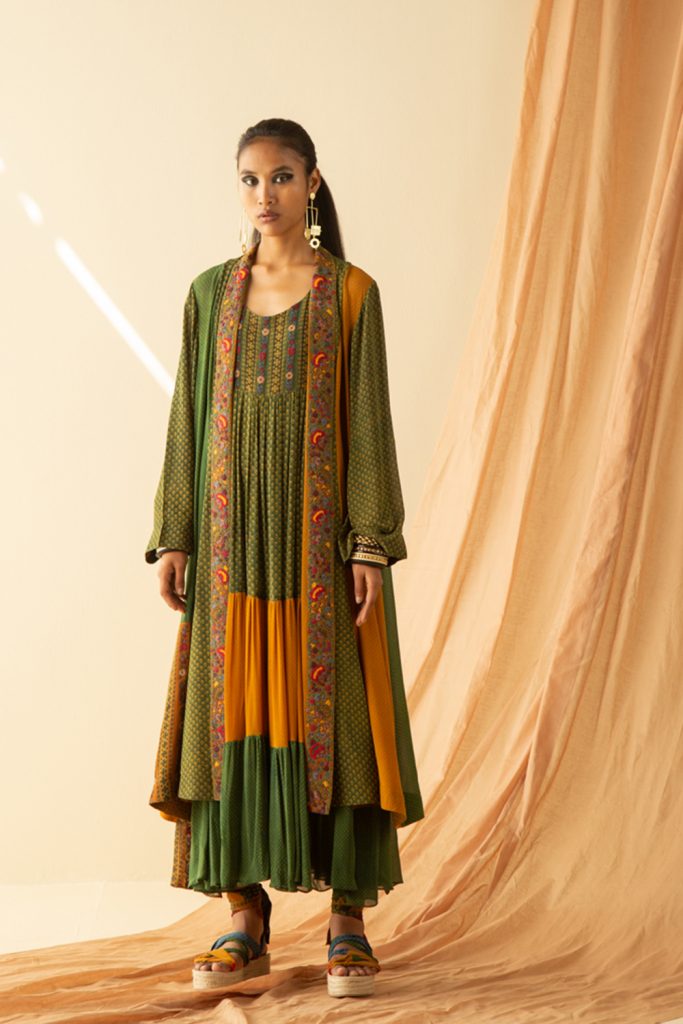 Sunira
Similarly, Vipul Shah's celebrity-favoured clutches are upcycled from embroidered patchwork and textiles sourced from Gujarat and Rajasthan.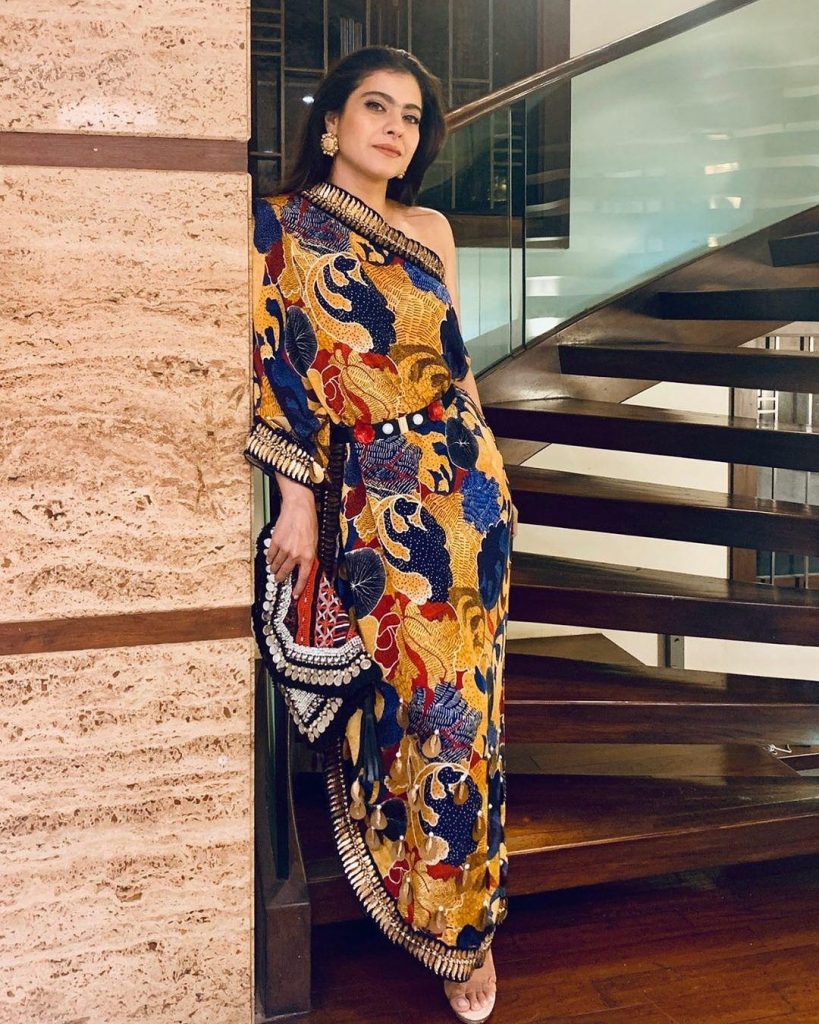 Kajol carrying  a Vipul Shah bag
Tilla crafts statement jackets repurposing heirloom embroideries and textiles indigenous to Kutch, Sindh and Balochistan, collected for over 20 years by the designer Aratrik Dev Varman. The brand has also inculcated zero waste management as a part of its design ethos.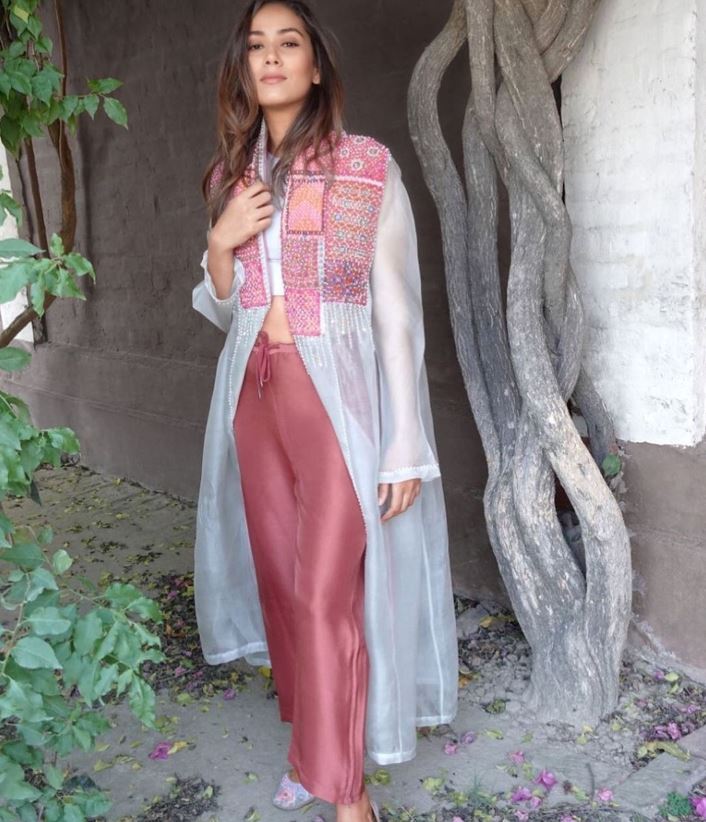 Mira Kapoor in Tilla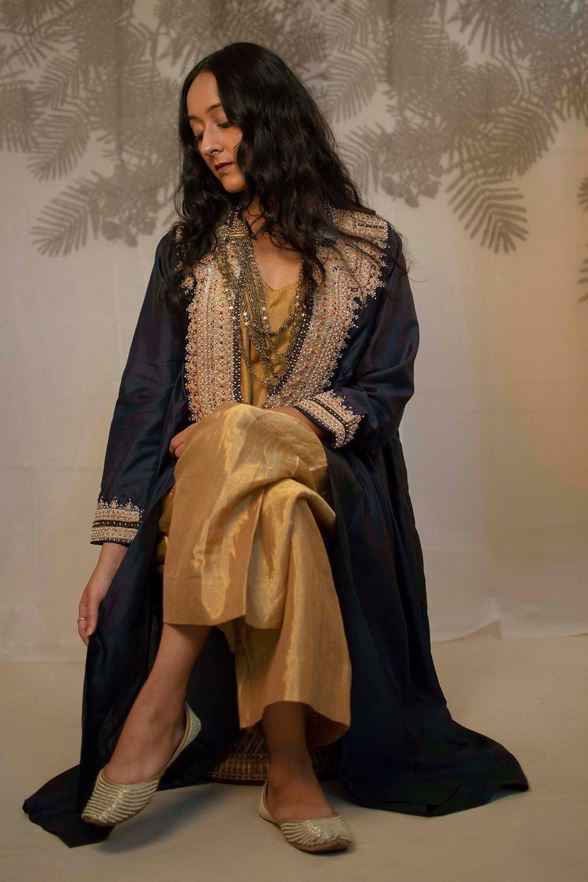 Tilla
Likewise, Raffughar by Rather Wajahat uses minimum cuts and seams to practise zero-waste tailoring. In fact, the brand Raffughar is inspired by the raffoogars who mend torn and worn-out clothes.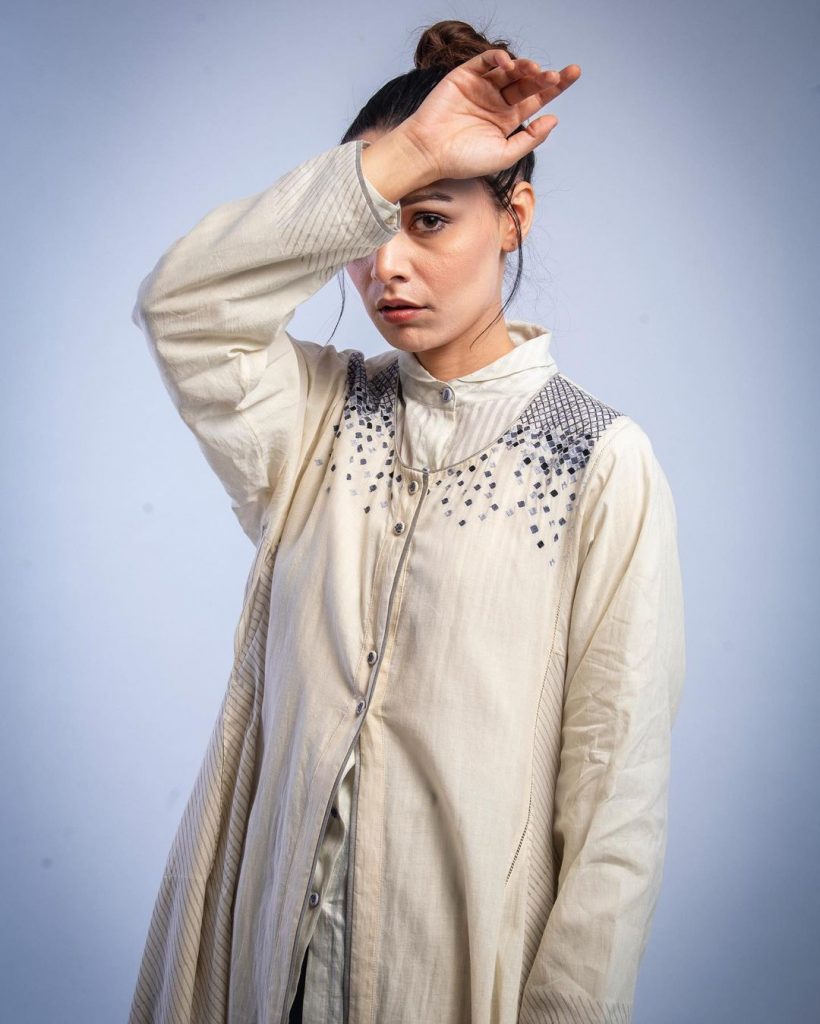 Rafughar by Wajahat Rather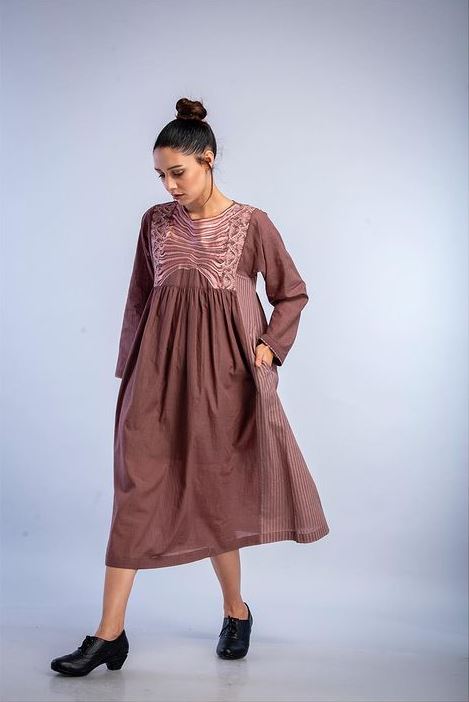 Raffughar by Wajahat Rather
Upcycling its way into a better future, Ka-Sha applies innovative techniques to repurpose its own post-production waste.  The unused fabrics and leftover textile scraps are sewn as patchwork or accent elements on outfits.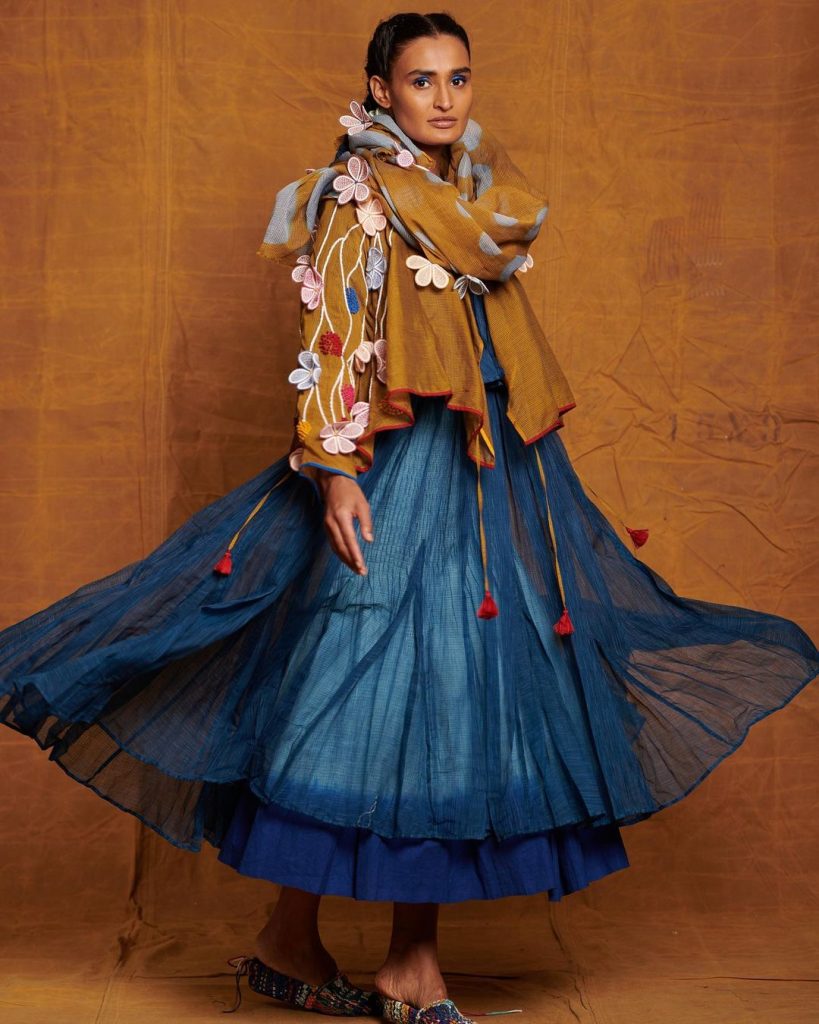 Ka-Sha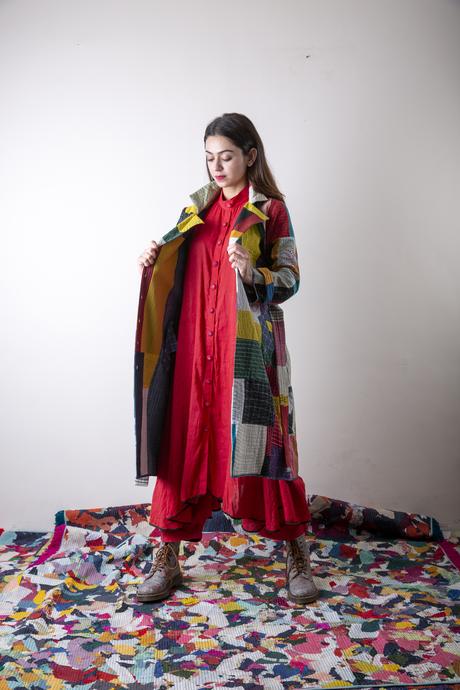 Ka-Sha
Shop these eco-conscious designers on Aashni + Co.