Fashion connoisseurs rose from the post-pandemic stupor and descended on ground for FDCI x Lakmé Fashion Week 2022 — a physical fashion showcase after two years of virtual shows. Along with the rustle of fine fabric and real-time gleam of lustrous sequins, this fashion week promised a more sustainable, progressive, and inclusive line-up. With a shift in focus to the next generation, size positivity, gender non-conformity, seasonal fluidity, and mindful techniques were part of the discourse too.
 Aashni + Co rounds up some of the shows that won the top spot in our book, many of which you can also shop fresh off-the-runway on our e-store.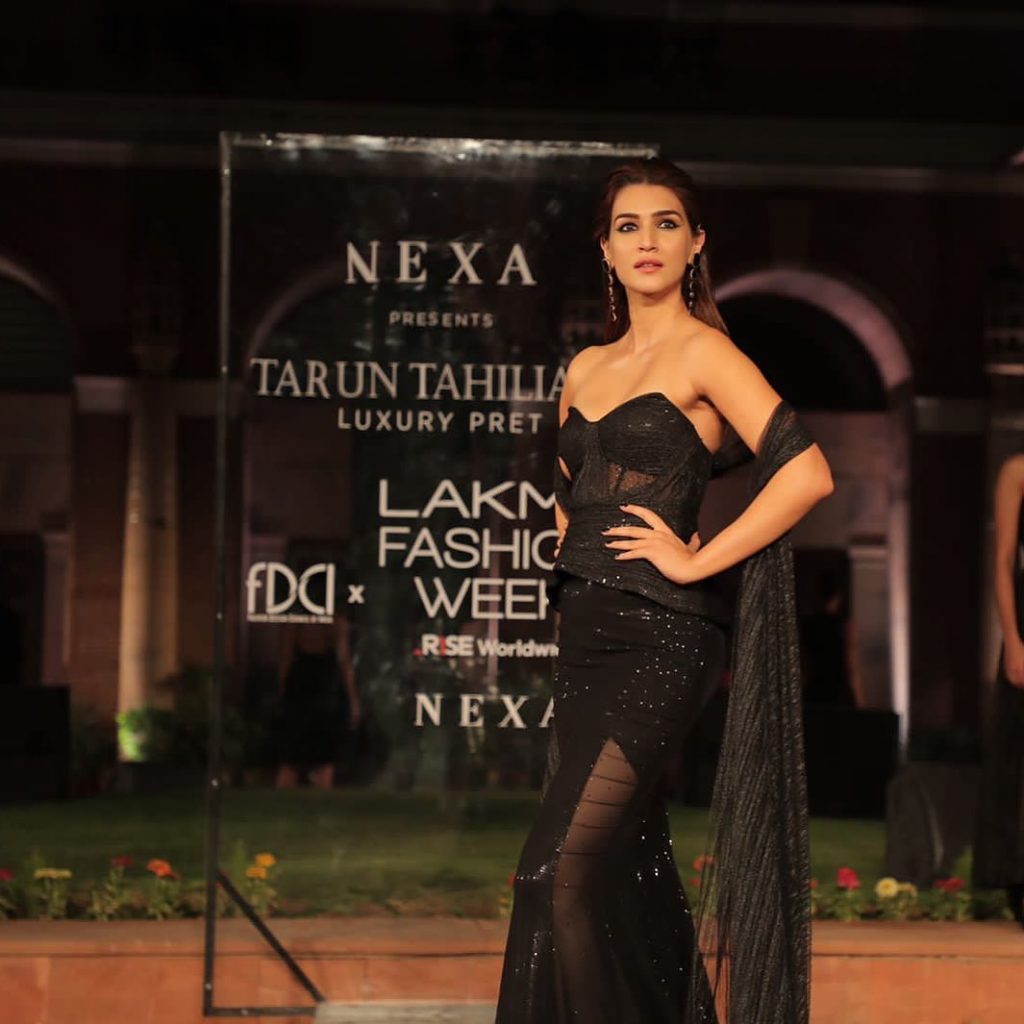 A modern iteration of Tahiliani's aesthetic, this Luxury Pret line experimented with tried and tested silhouettes, updating them with bohemian prints, corseted blouses, fuss-free gilets and headbands. Lighter, streamlined, and more functional, this collection was a peek into the future.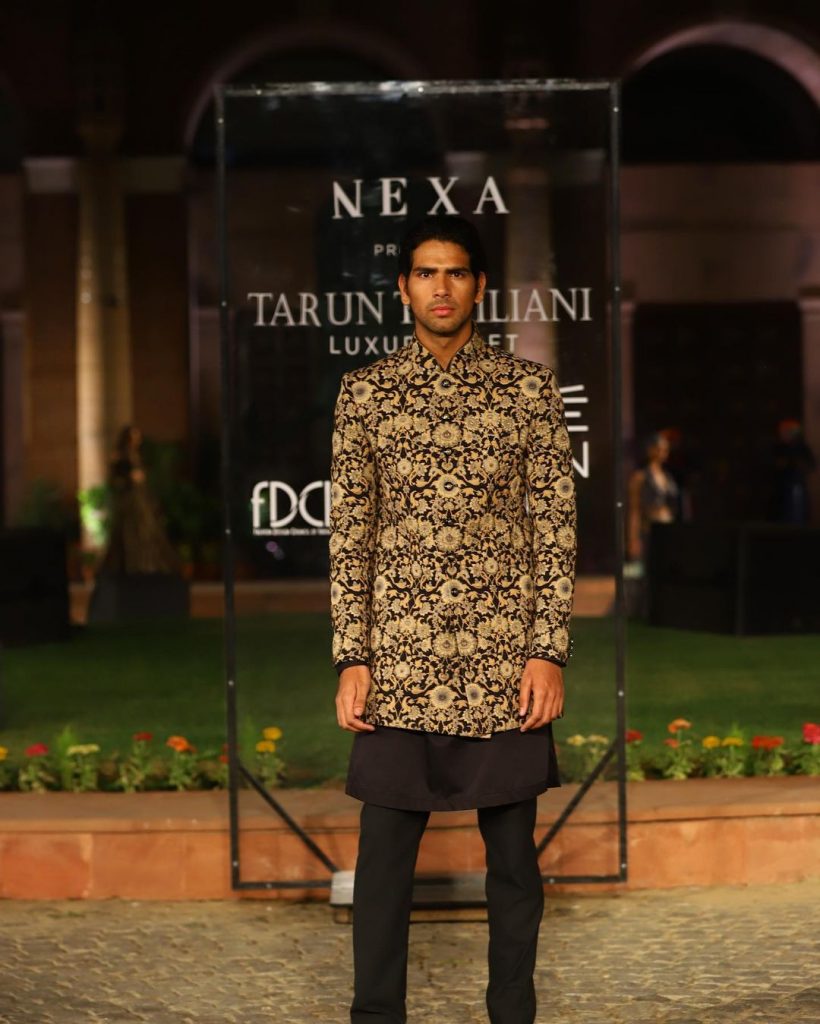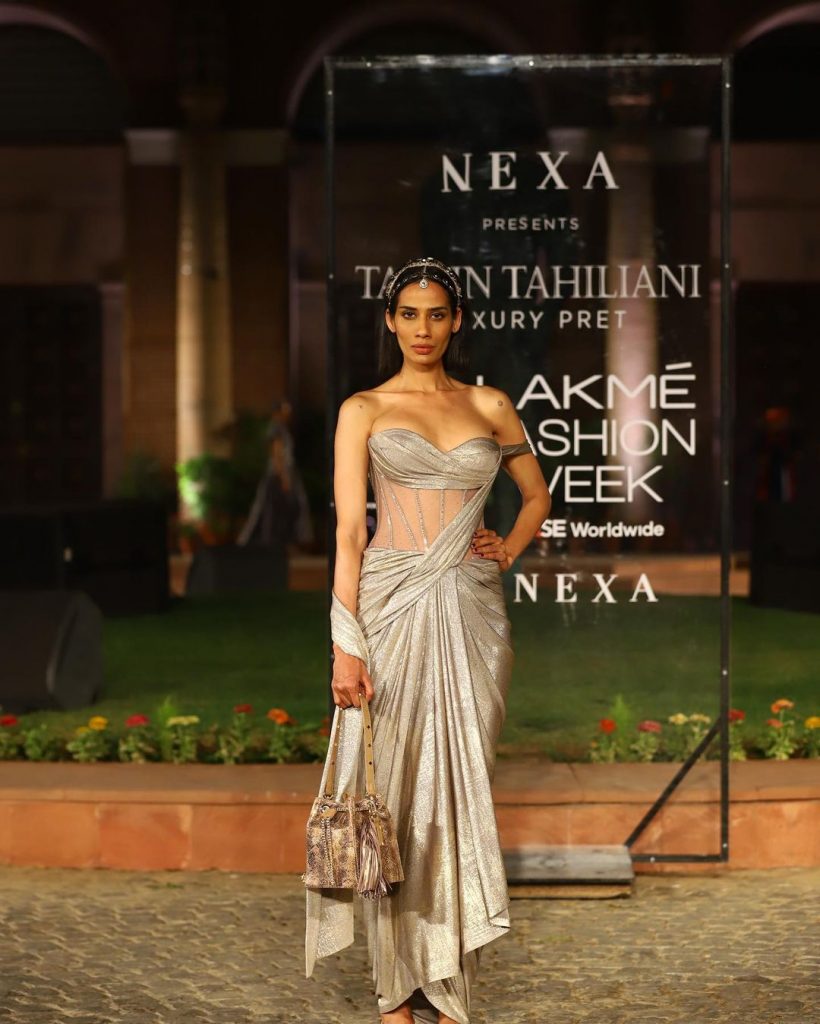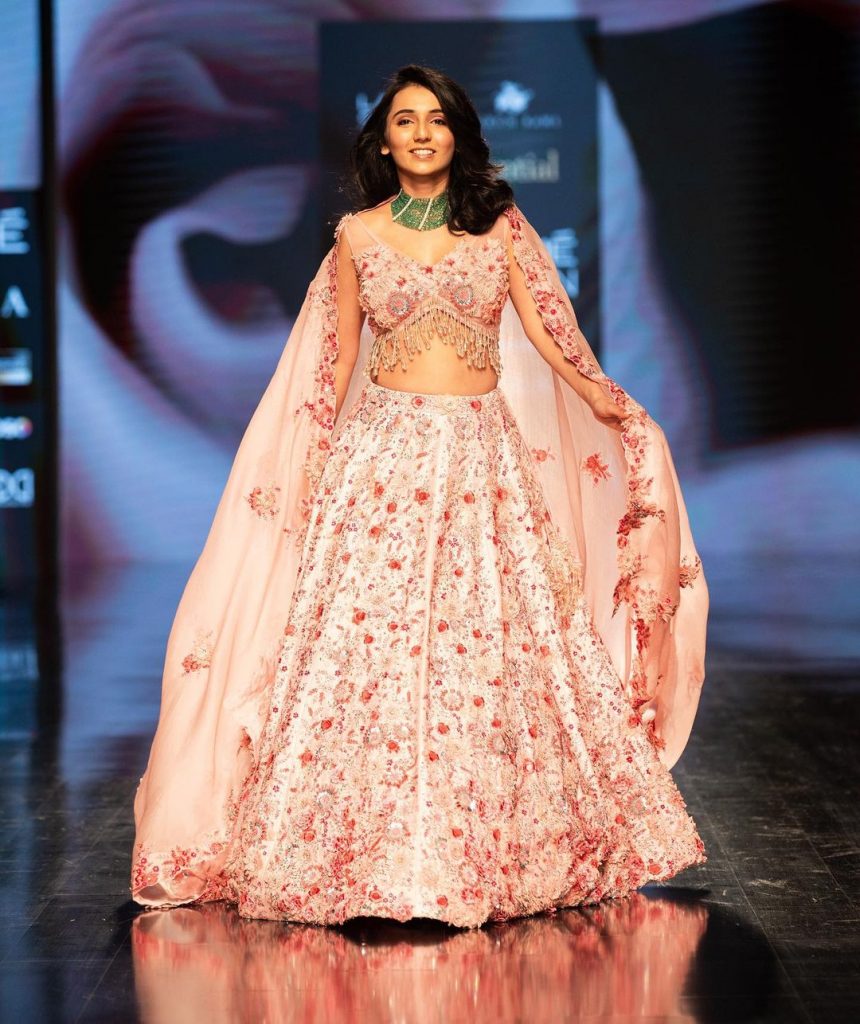 Bringing romance to the season was Varun Bahl's Quintessential' collection of refreshed reds, pinks, and florals with gorgeous patchwork detailing on full-skirted lehengas and saris. Intricate embroidery complemented the delicate silhouettes and fabrics of this collection, making it an easy favourite.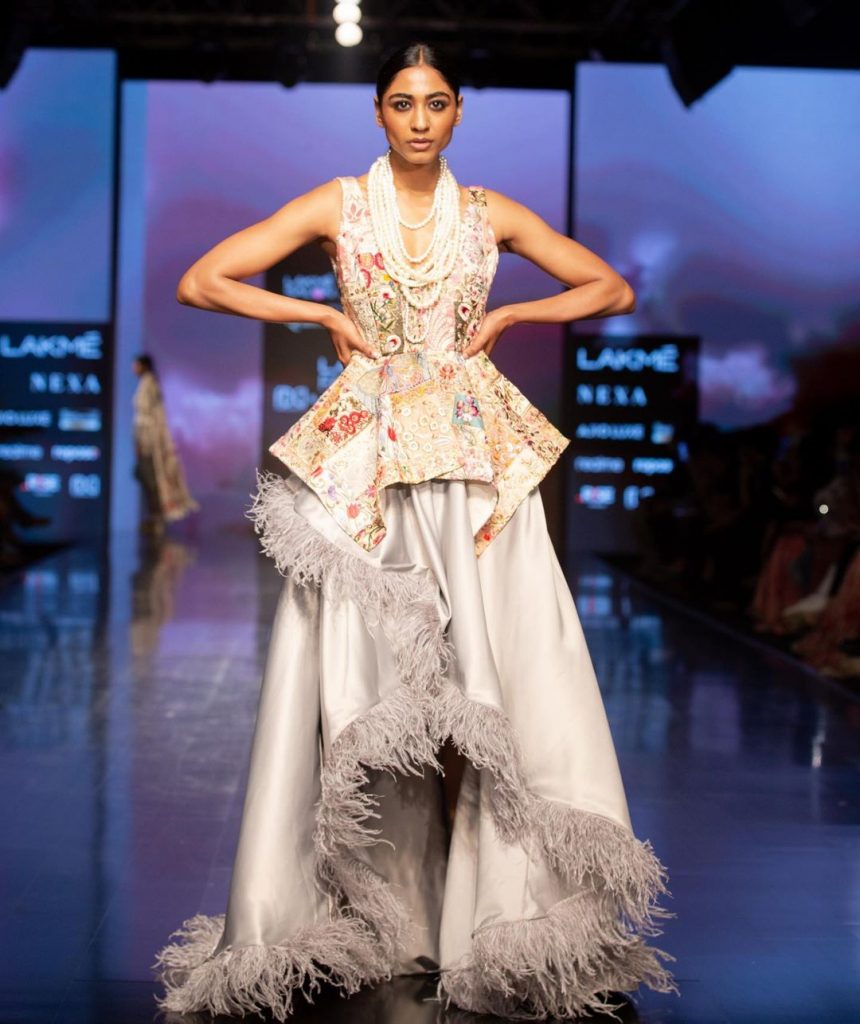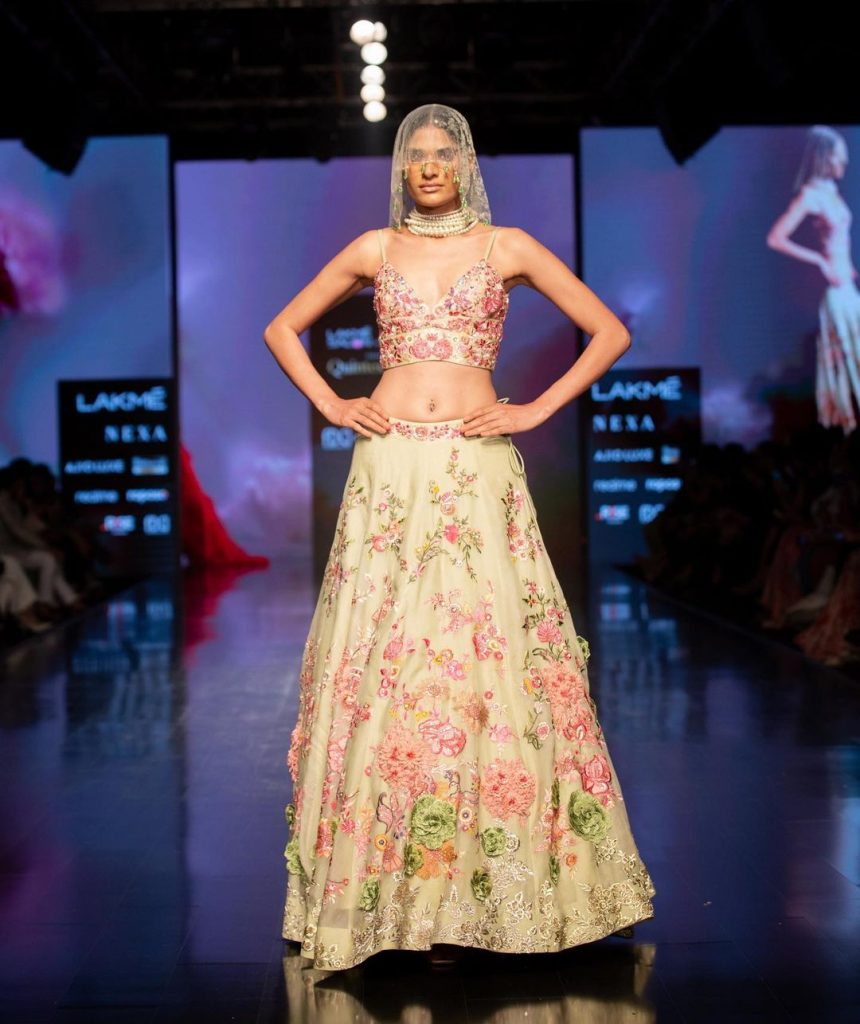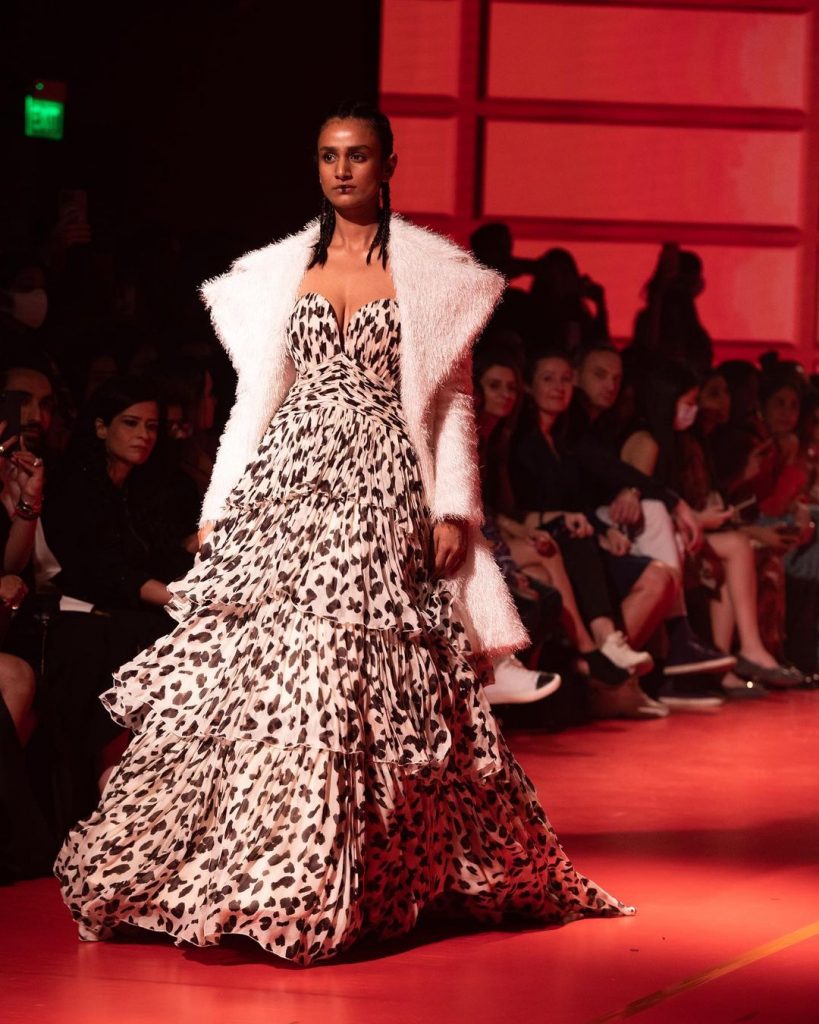 The designer duo pivoted from their signature military forms and presented a gender-fluid, bohemian collection fittingly called 'Nomad'. Tasselled skirts, eclectic printed puffers, bucket hats, and fusion Indian wear formed a majority of it, perfectly fusing Gen-Z shapes with couture sensibilities.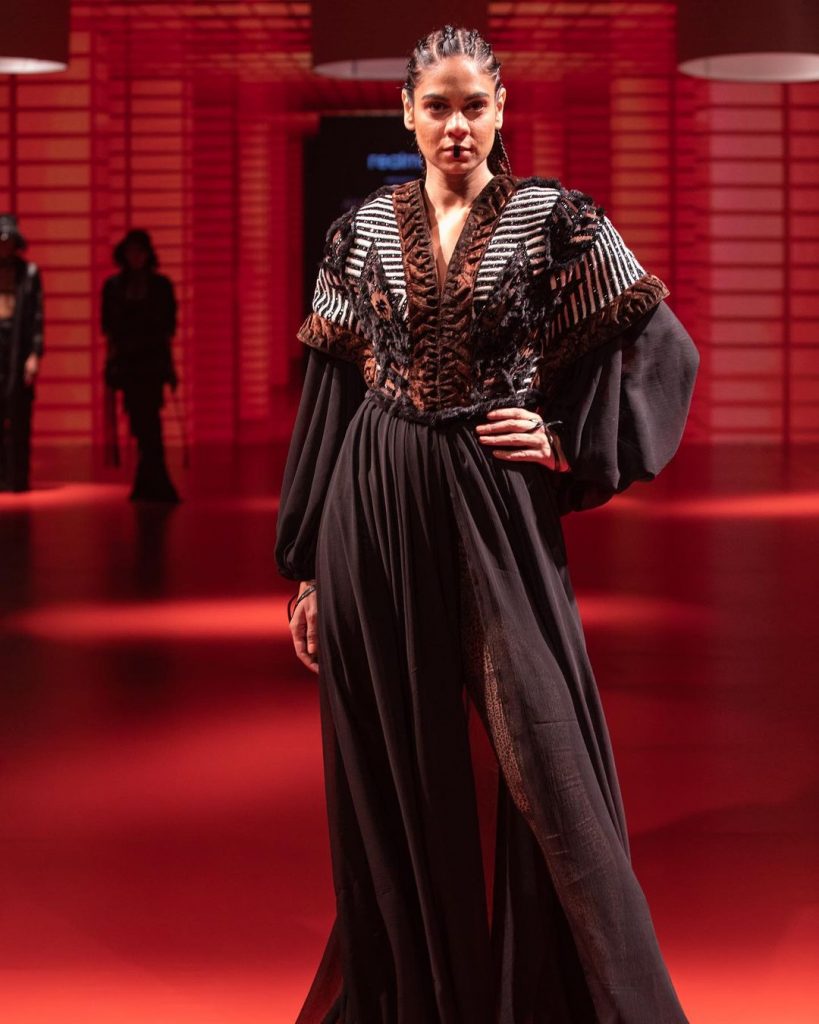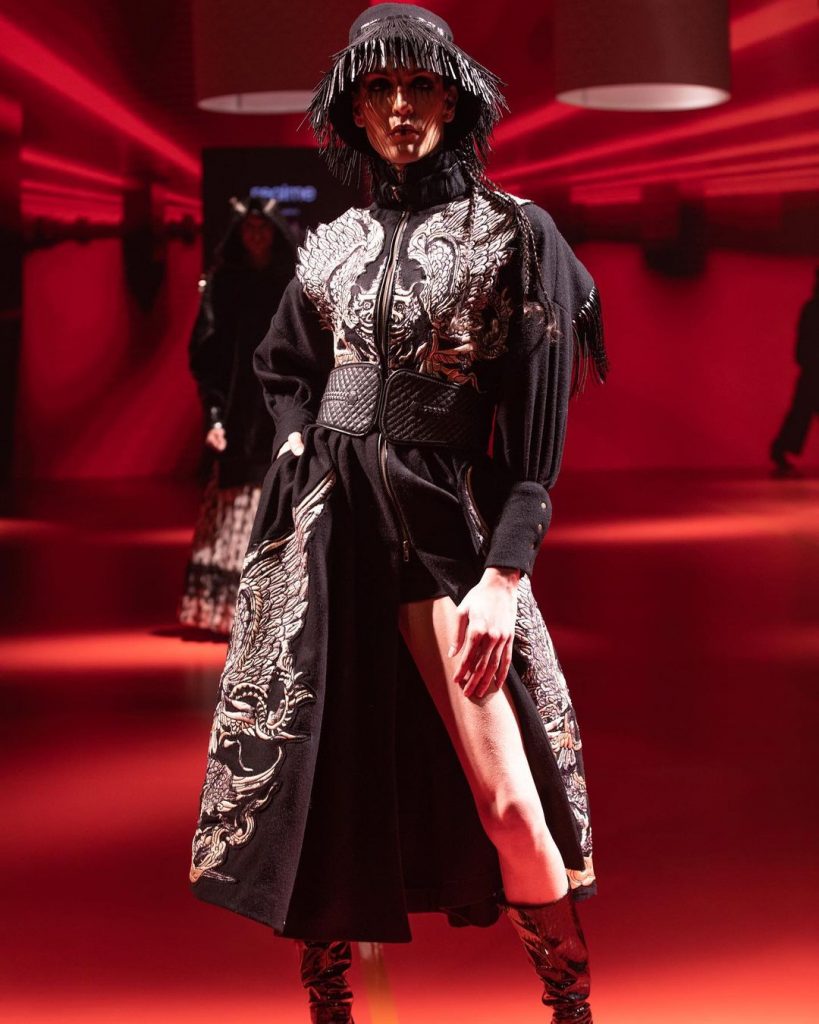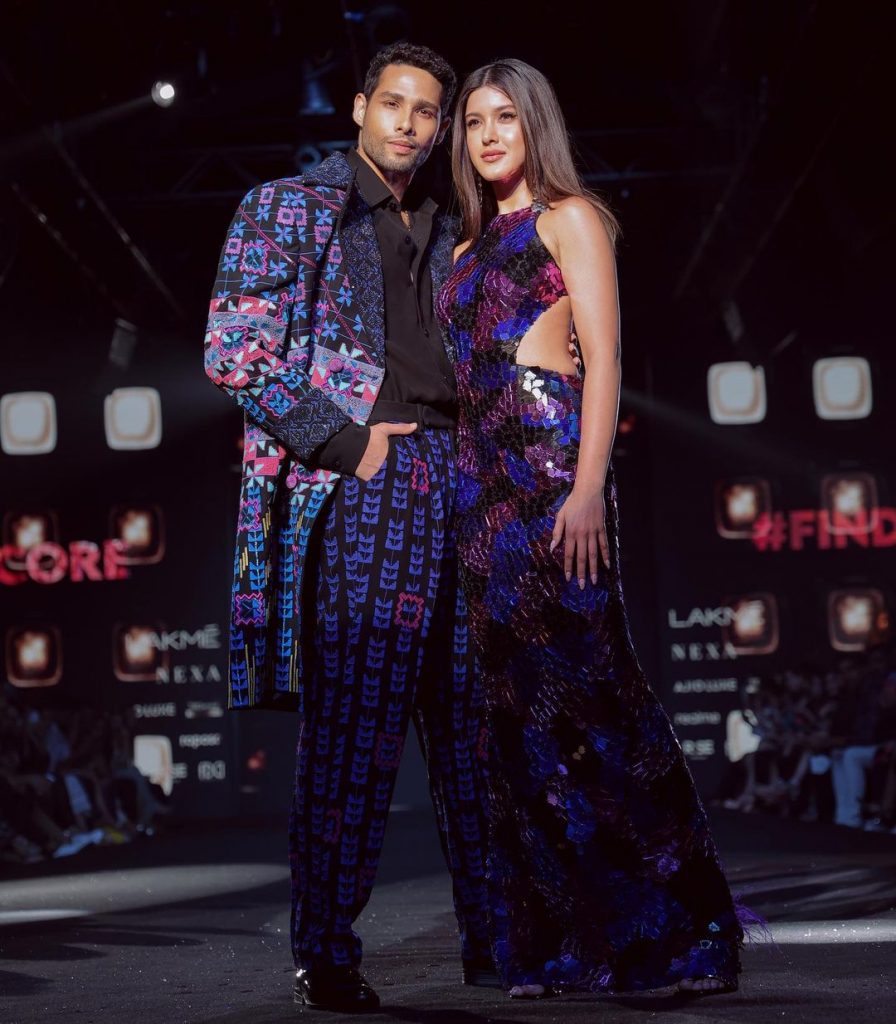 Malhotra dipped his toes into the Gen-Z demographic as well with the futuristic 'Diffuse' line, electric in jewel tones of deep blue, purple, red and black. New-age co-ord sets, printed sherwanis, eccentric suits and gowns shimmered with tonal sequins, heralding a new age of Manish Malhotra.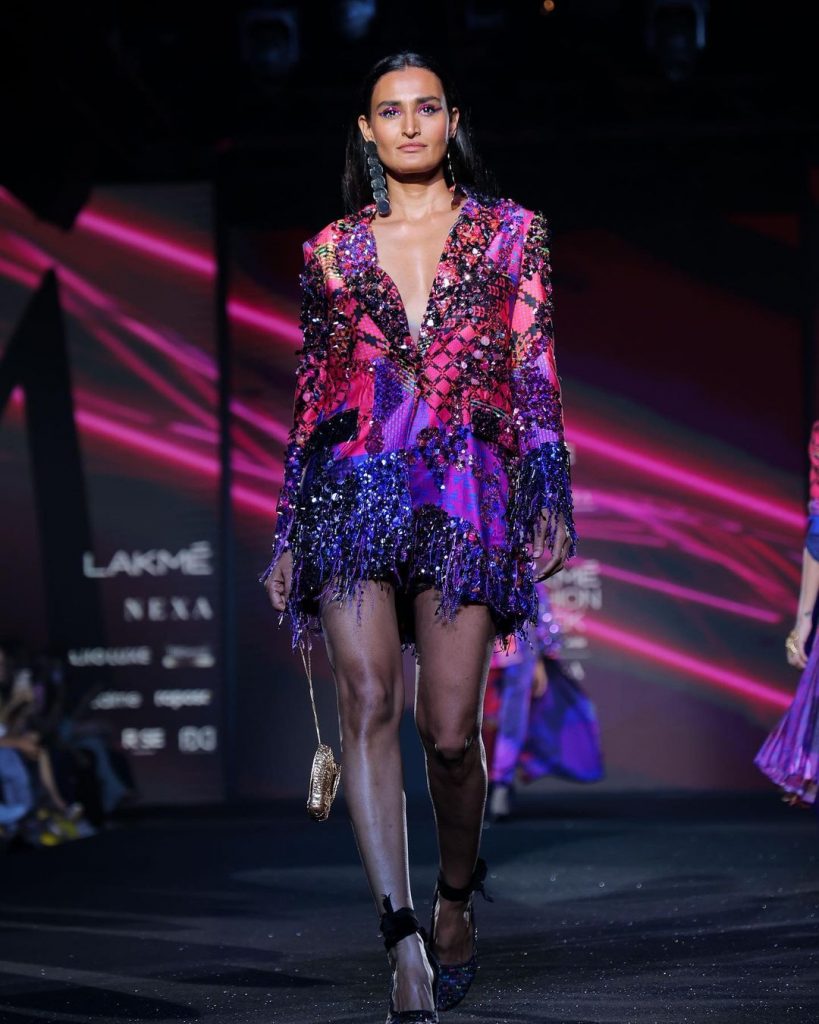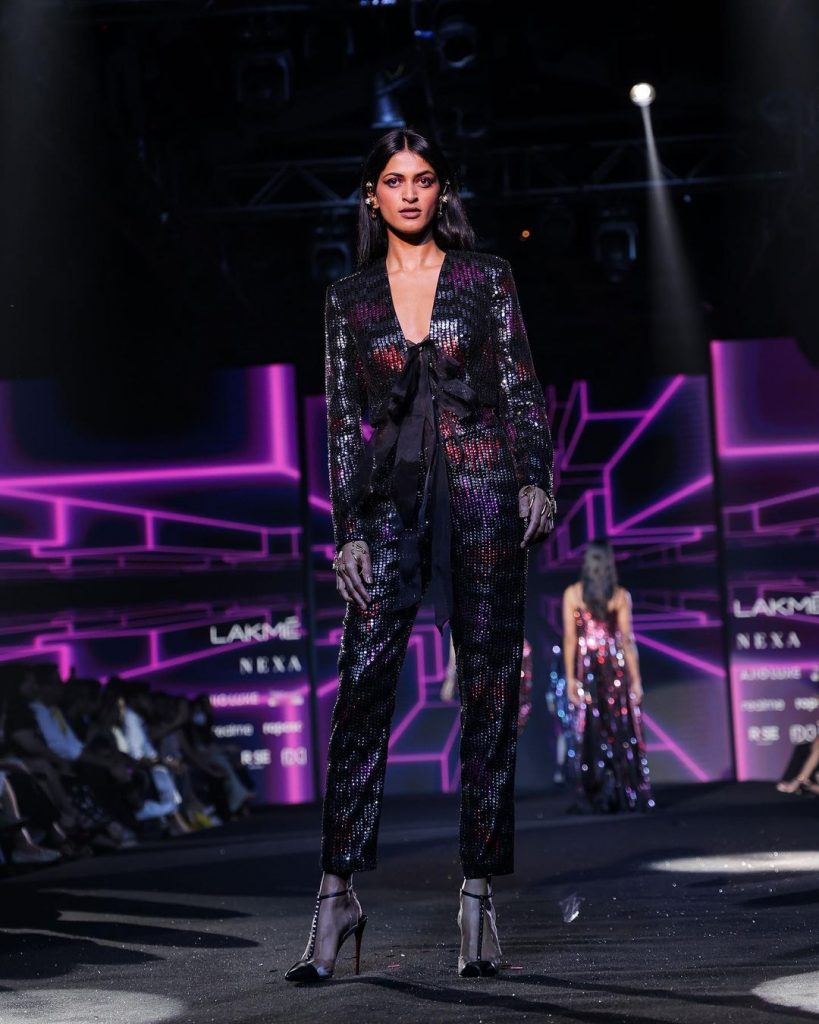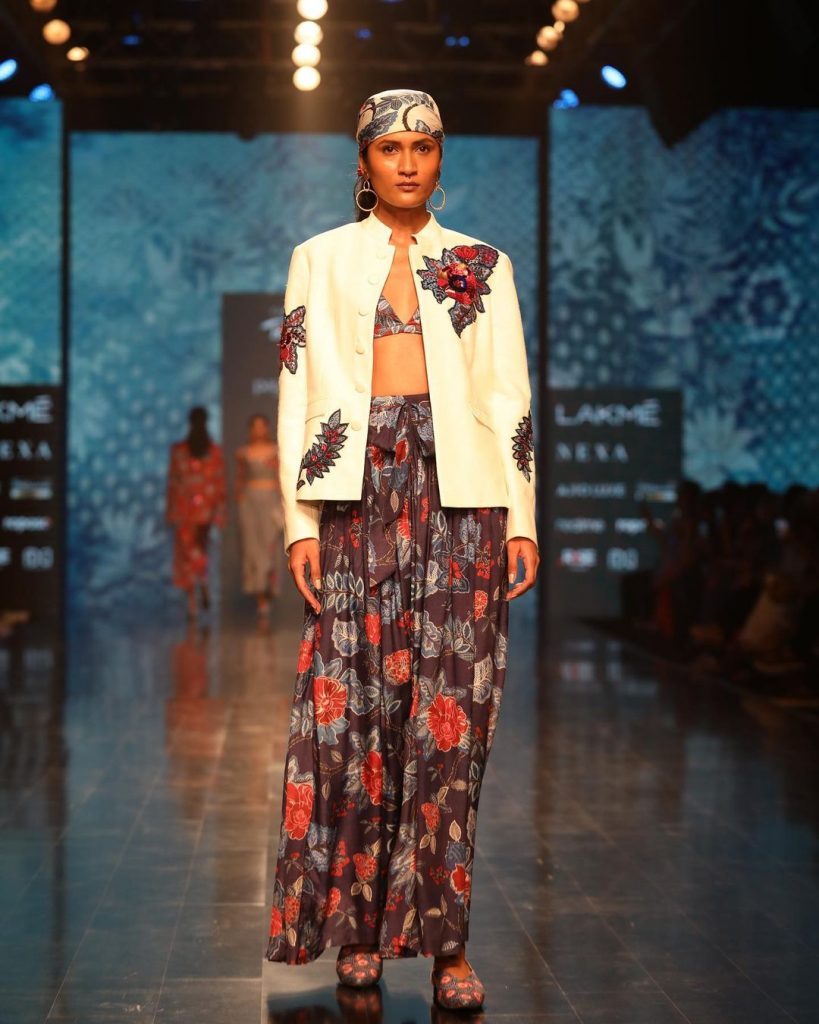 A palette full of warm browns, reds and yellows, sprinkled with cool blues brought to life Pratap's breezy 'Java' collection. With a distinct resort-style vibe to it, the relaxed suits, sweeping coat dresses, and robe style ensembles still maintained a polished vibe with sharp tailoring. Chintz prints and sharp cuts elevated the entire line.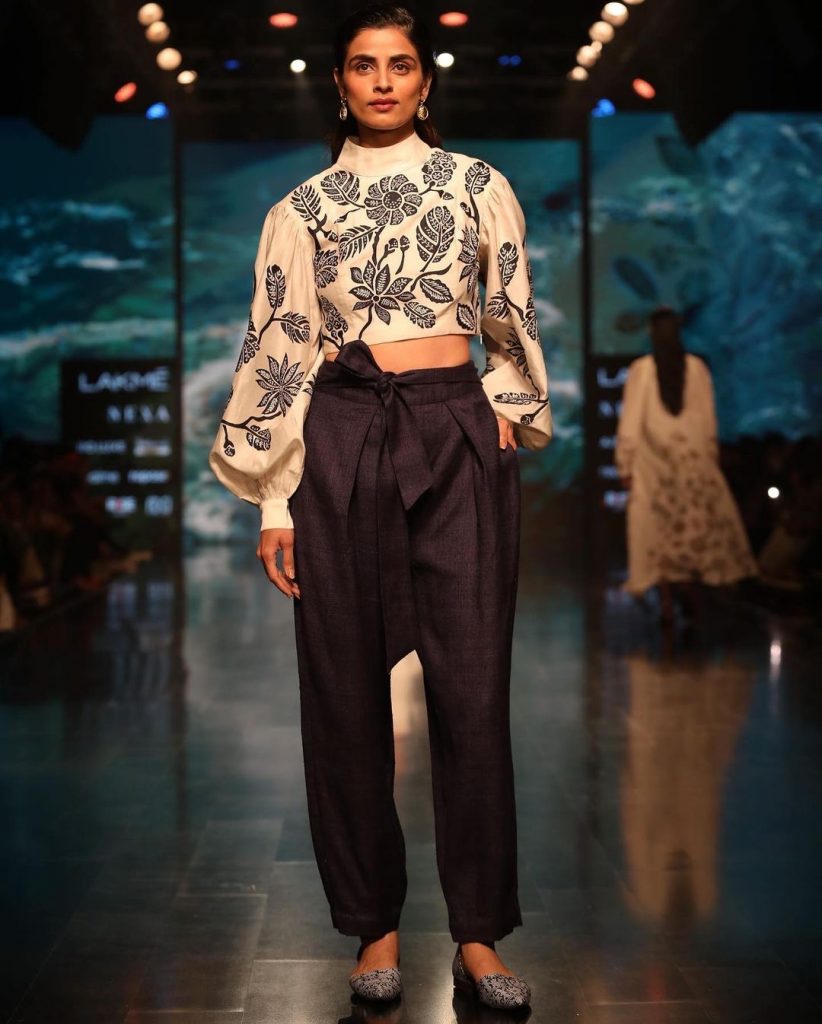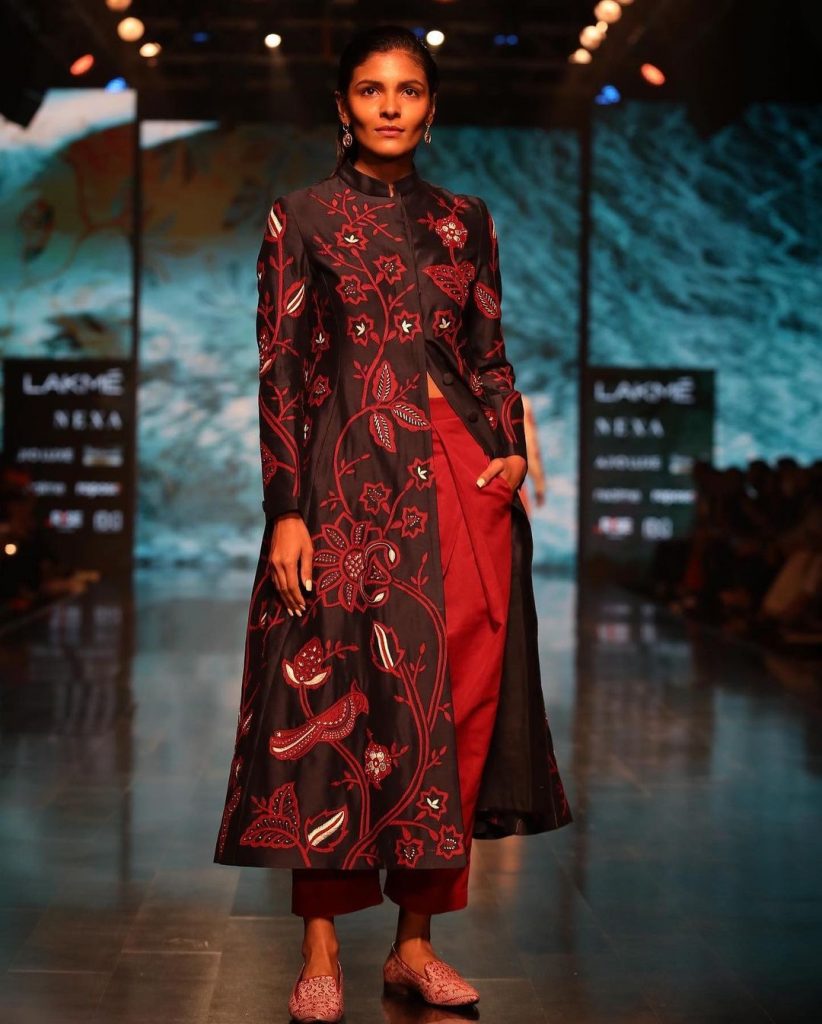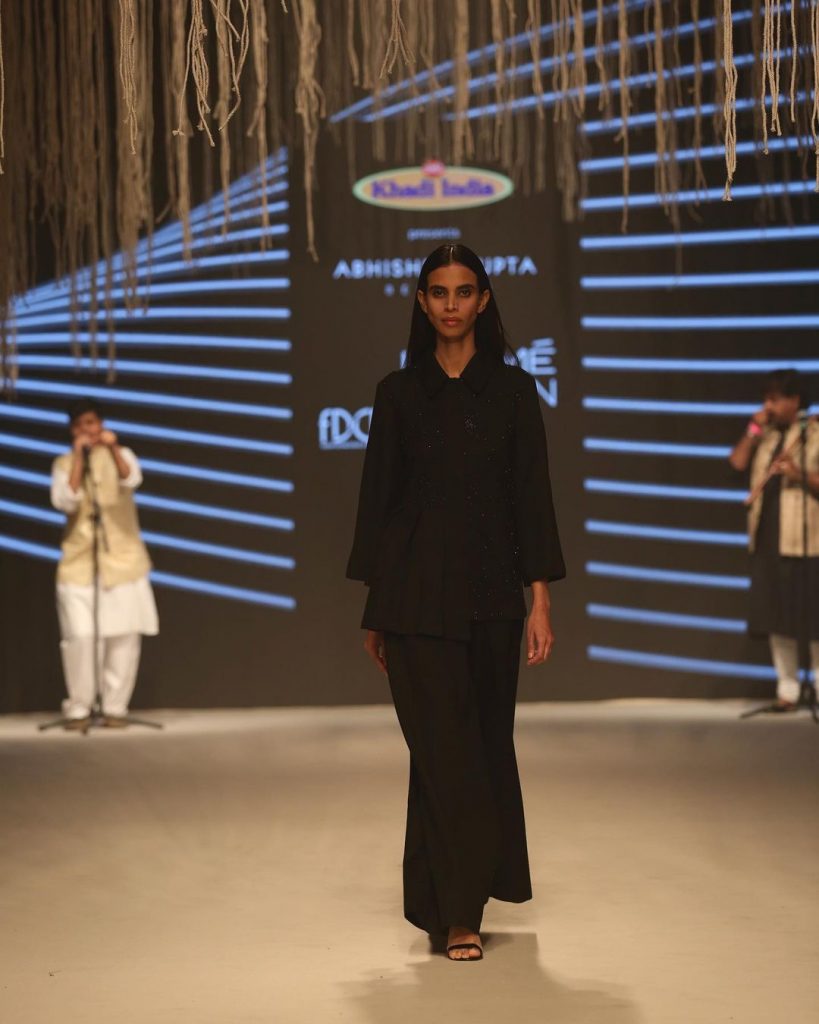 Homegrown and in-trend, khadi was the mainstay of Abhishek Gupta Benares' collection, which was a part of Khadi India's showcase this season. Fluid dress silhouettes, cutwork details, elegant saris and contemporary kurta sets dotted the collection, which was a medley of perfect fabric manipulation and khadi innovation.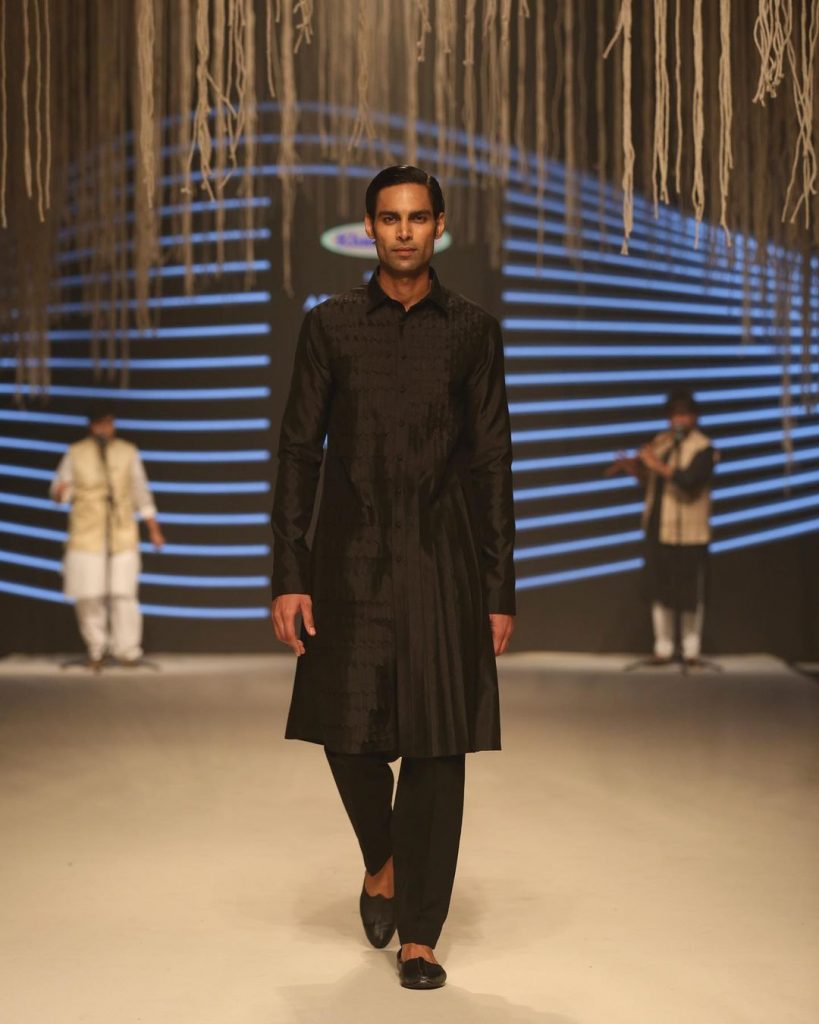 Rajesh Pratap Singh for Satya Paul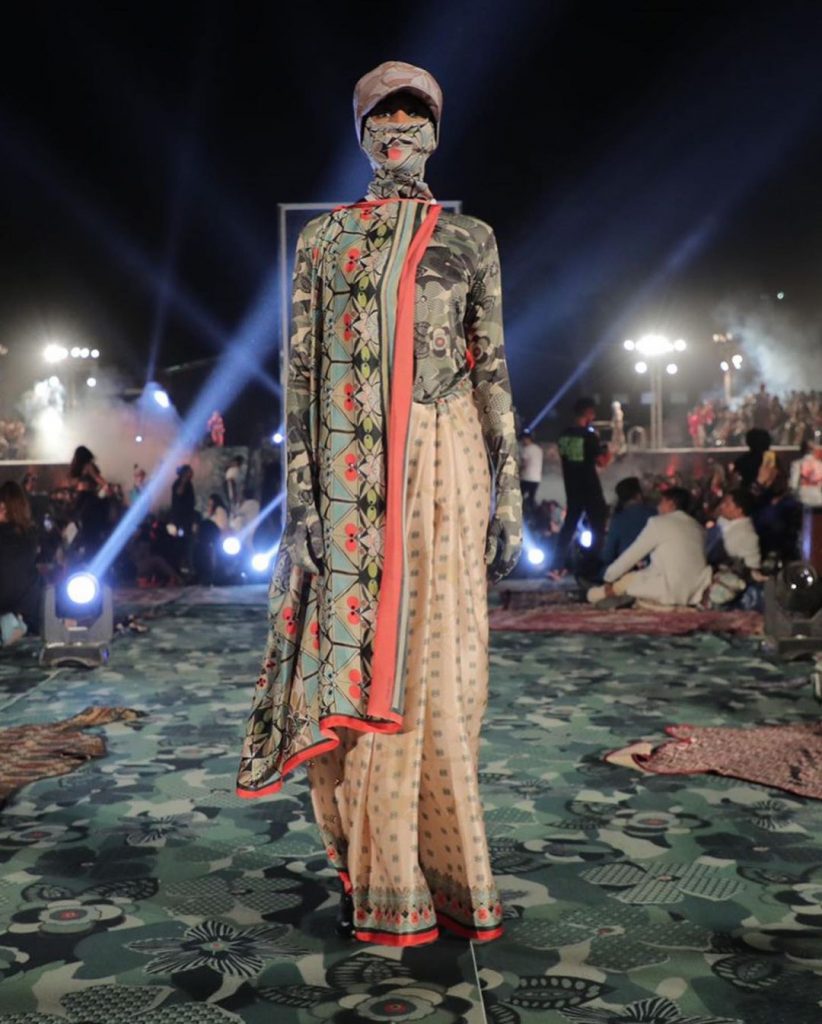 As Creative Director of Satya Paul, Rajesh Pratap Singh's newest offering took us back to Retroville, but with an anarchist edge. The stalwart tailored signature fluid fabrics into dramatic cowls, capes, jackets and hats, effectively establishing 'The New Order', of which the sleek but sexy prints were the biggest highlight.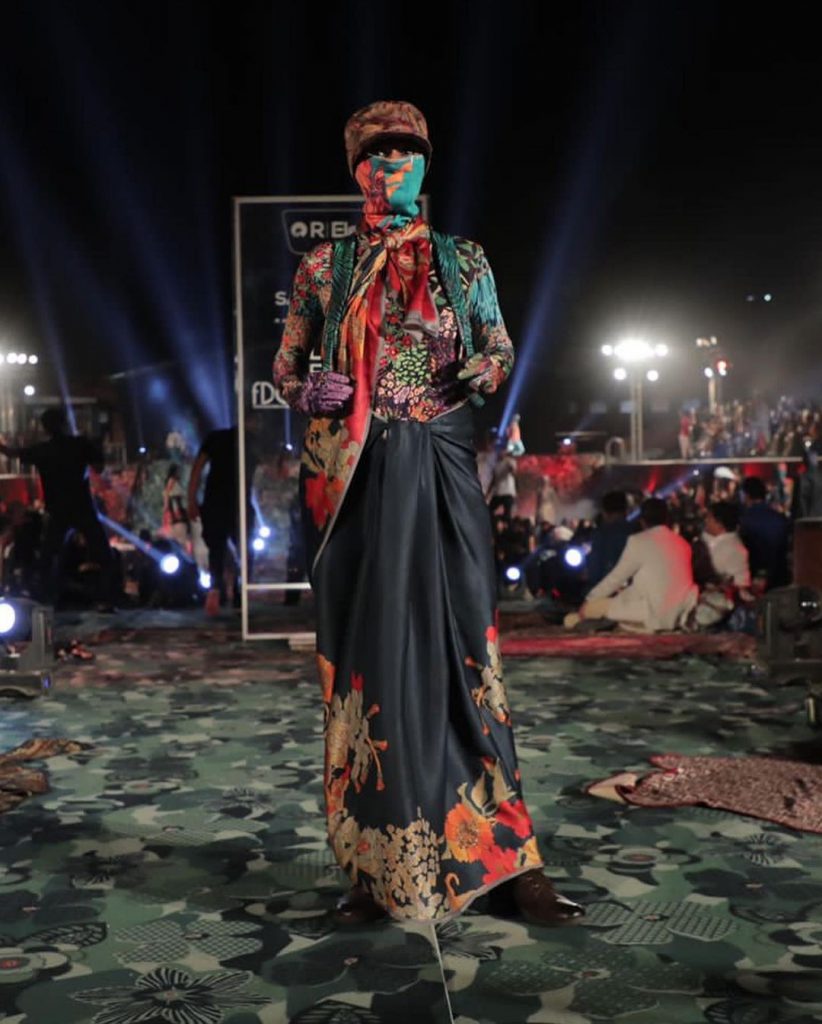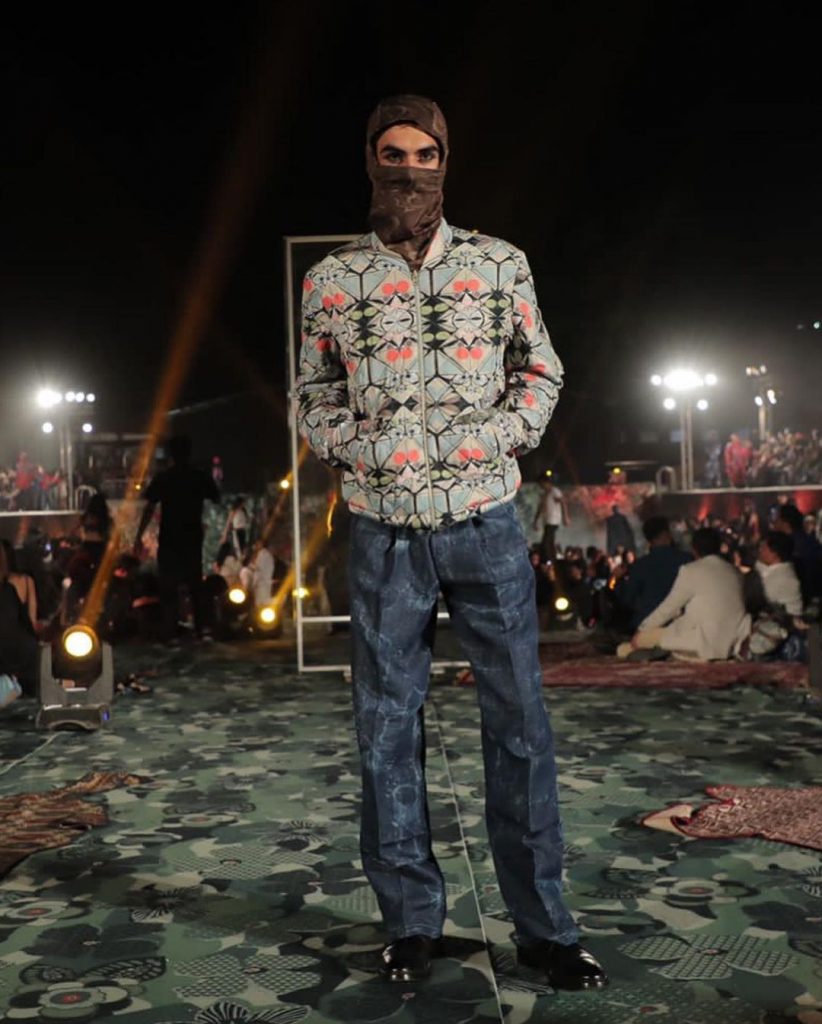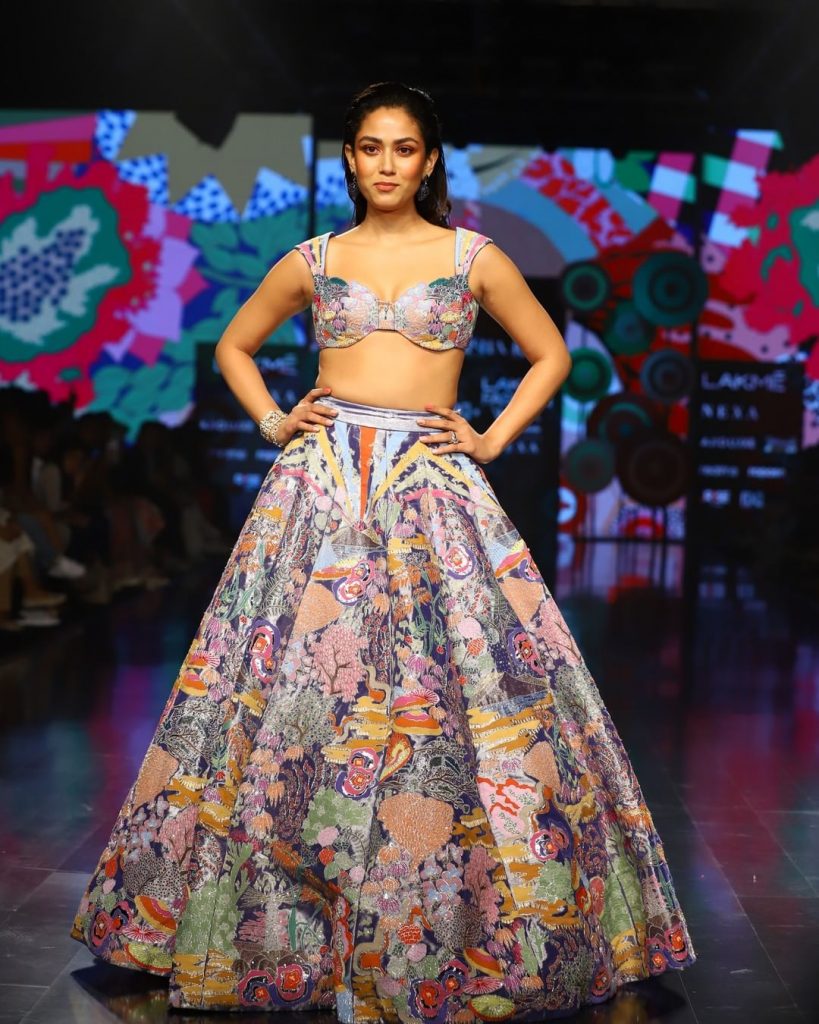 The Hyderabad-based designer took patrons on a trip through psychedelia with lehengas in vivid colours, borrowing elements from nature as her choice of embellishment. Upcycled scraps were transformed into gorgeous pastoral prints, and Mira Rajput's Pantone-inspired lehenga was the perfect choice for millennial brides.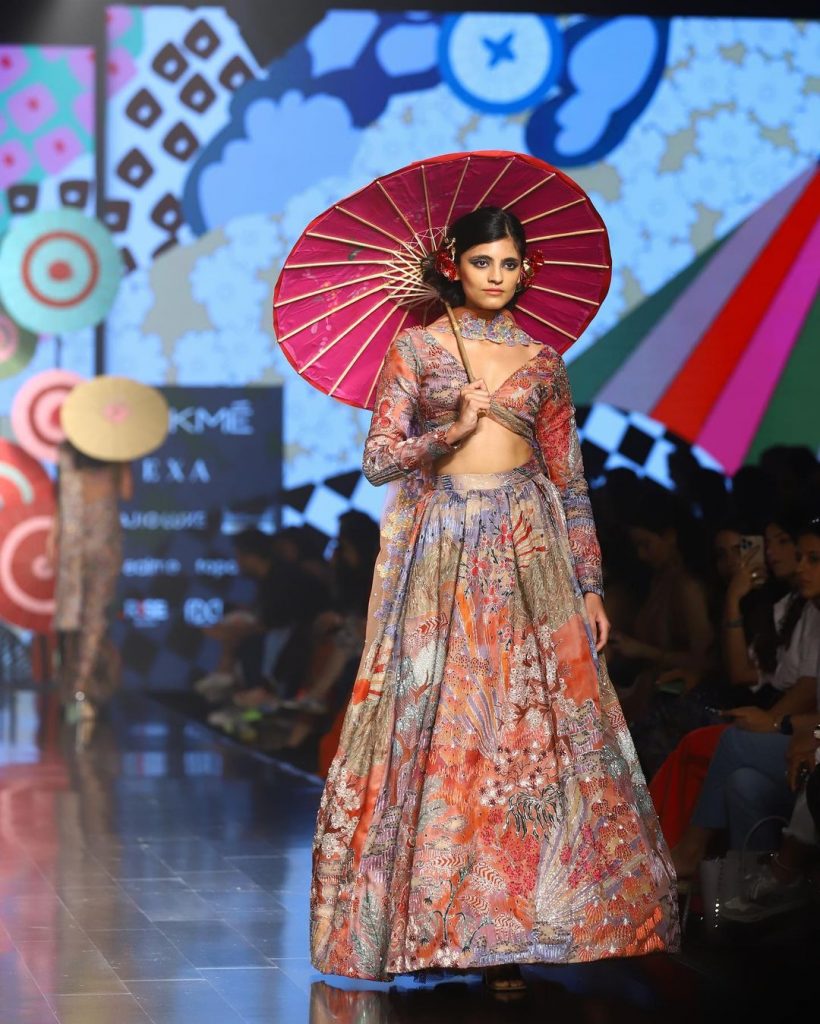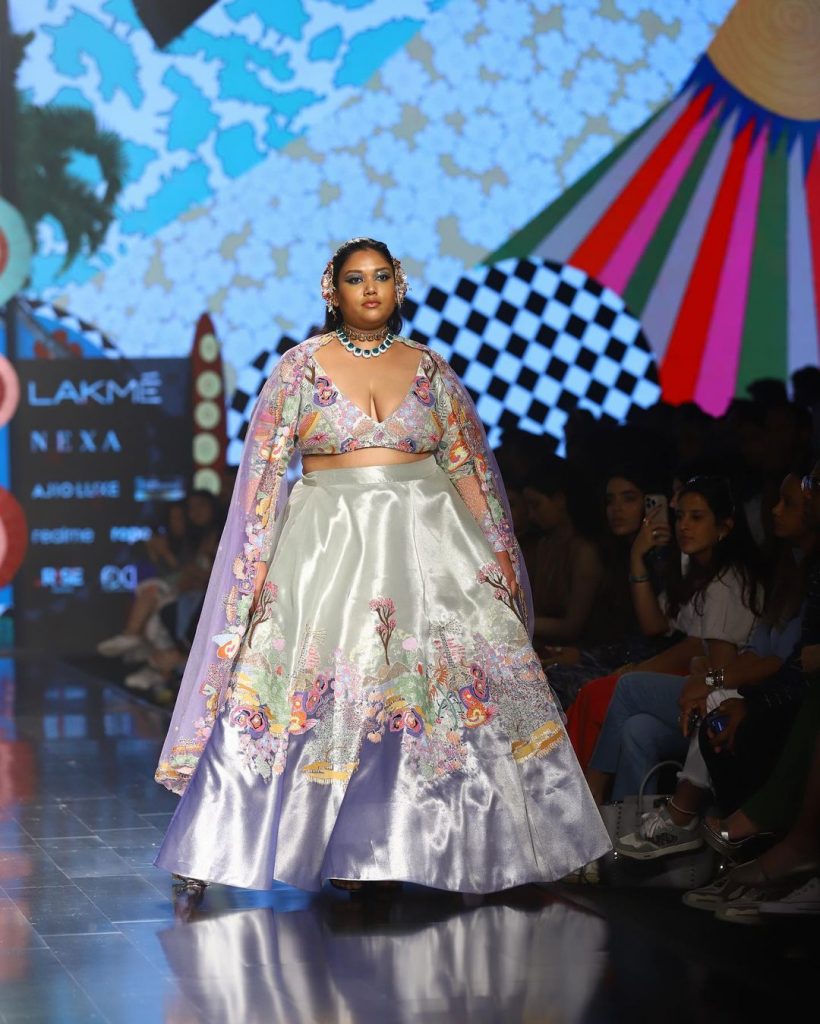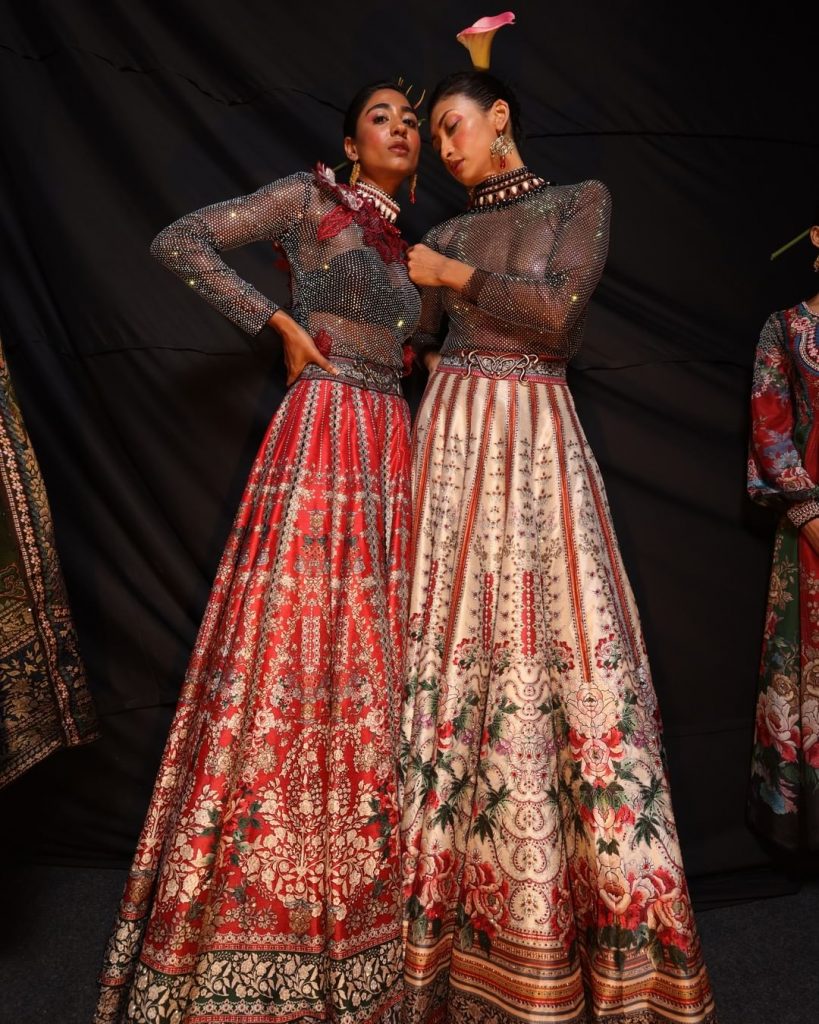 Ranawat's collection was an eclectic mix of oriental blossoms and exotic prints, akin to taking a walk in a curious garden. Sparkling bodysuits paired magnificently with printed and embroidered skirts, while concept saris in jewel toned silks ruled the runway, proving that clashing not only prints, but also Indian and Southeast Asian silhouettes, works.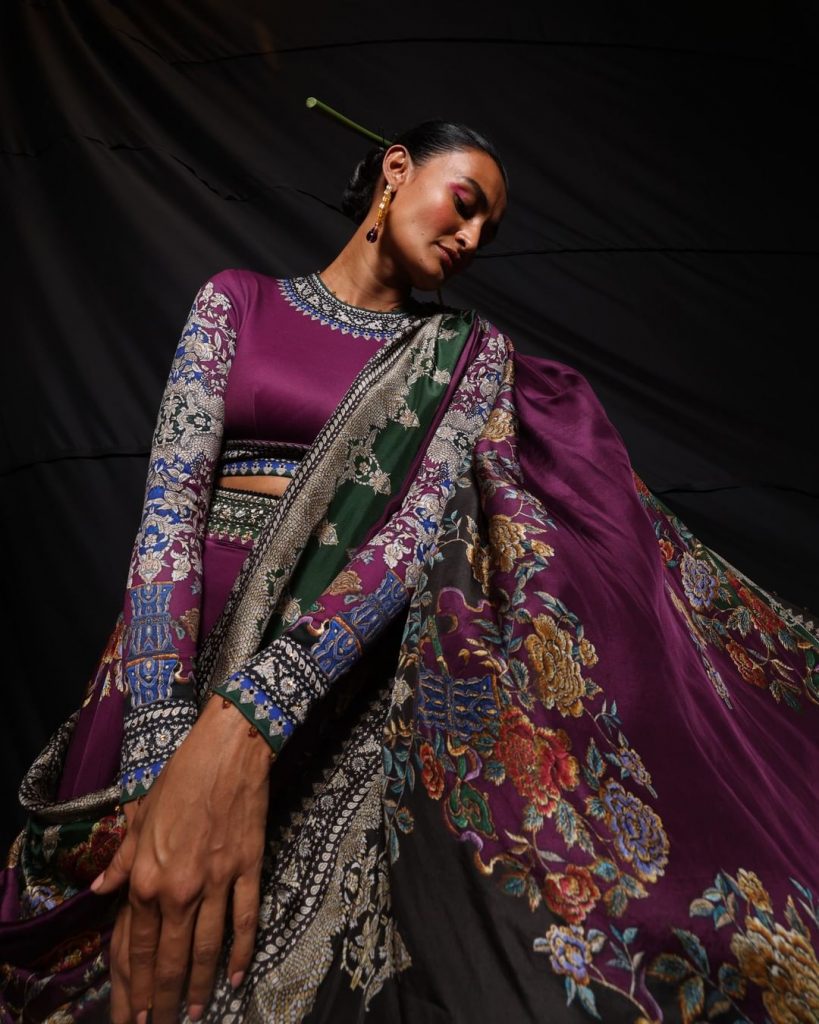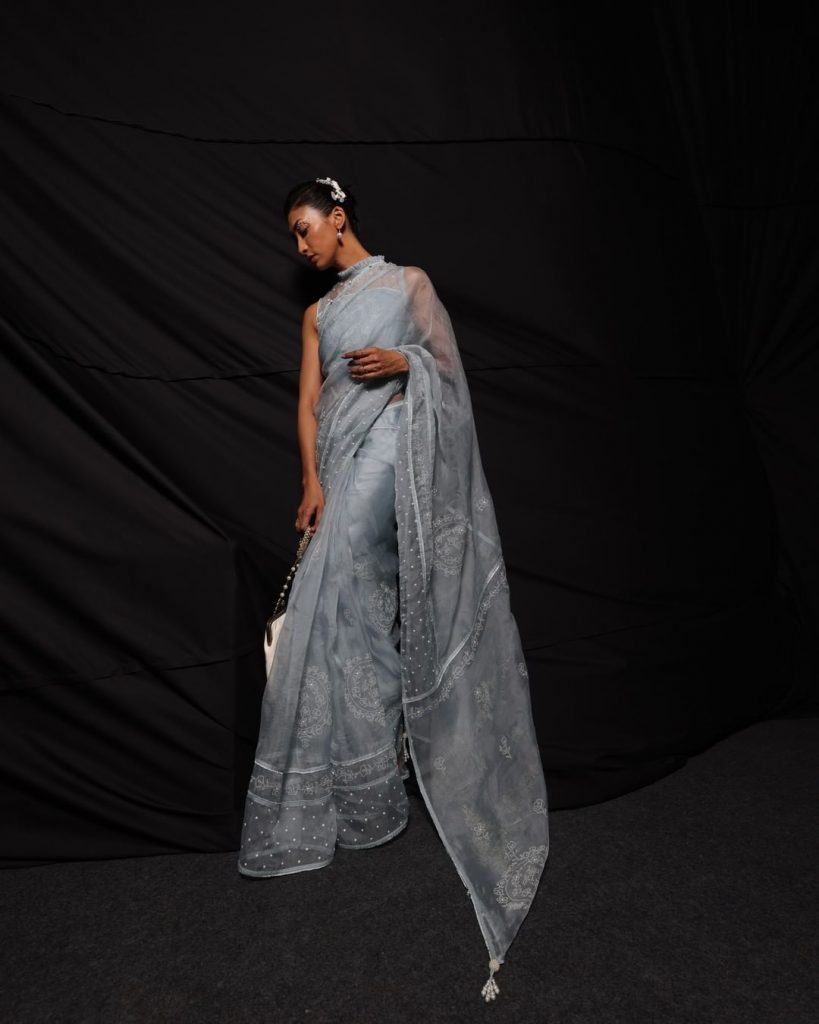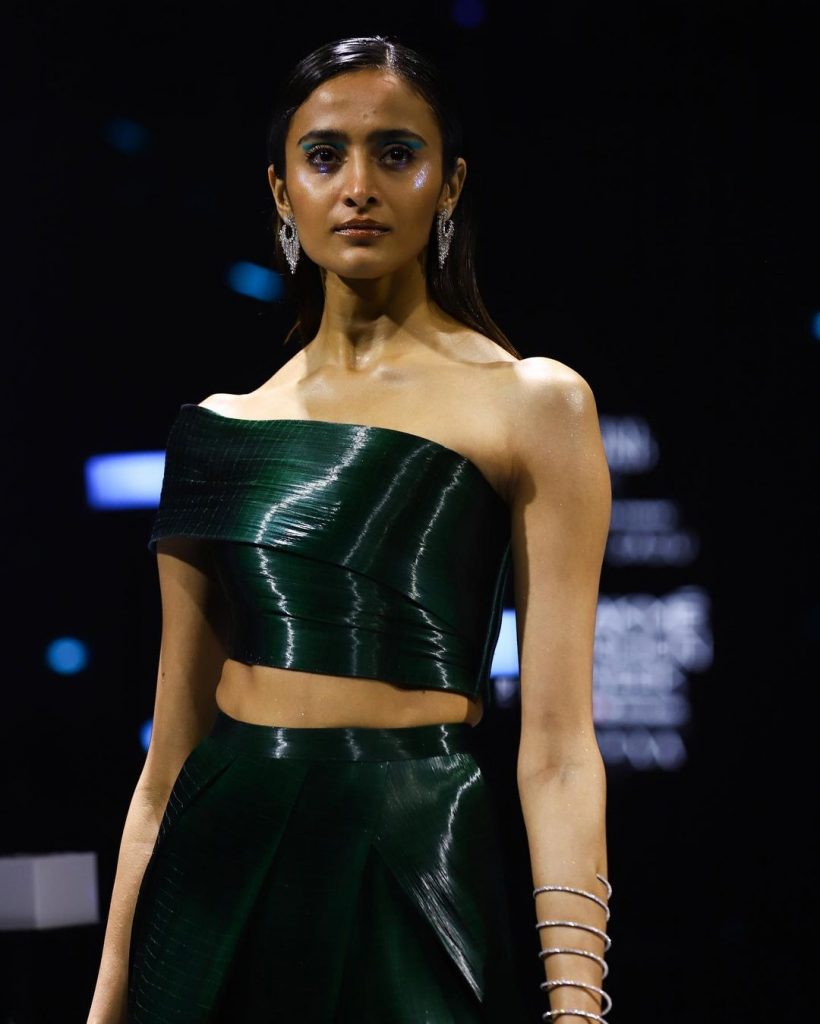 'A Sea of Million Stories' used nature as its biggest muse, borrowing the tranquil motion of waves and ripples, rocks on a seabed, and textural foliage, translating it into shimmering metallic fare. Each dress, sari, and co-ord set was a masterpiece in itself, featuring exquisite handwork from metallic cords and raffia.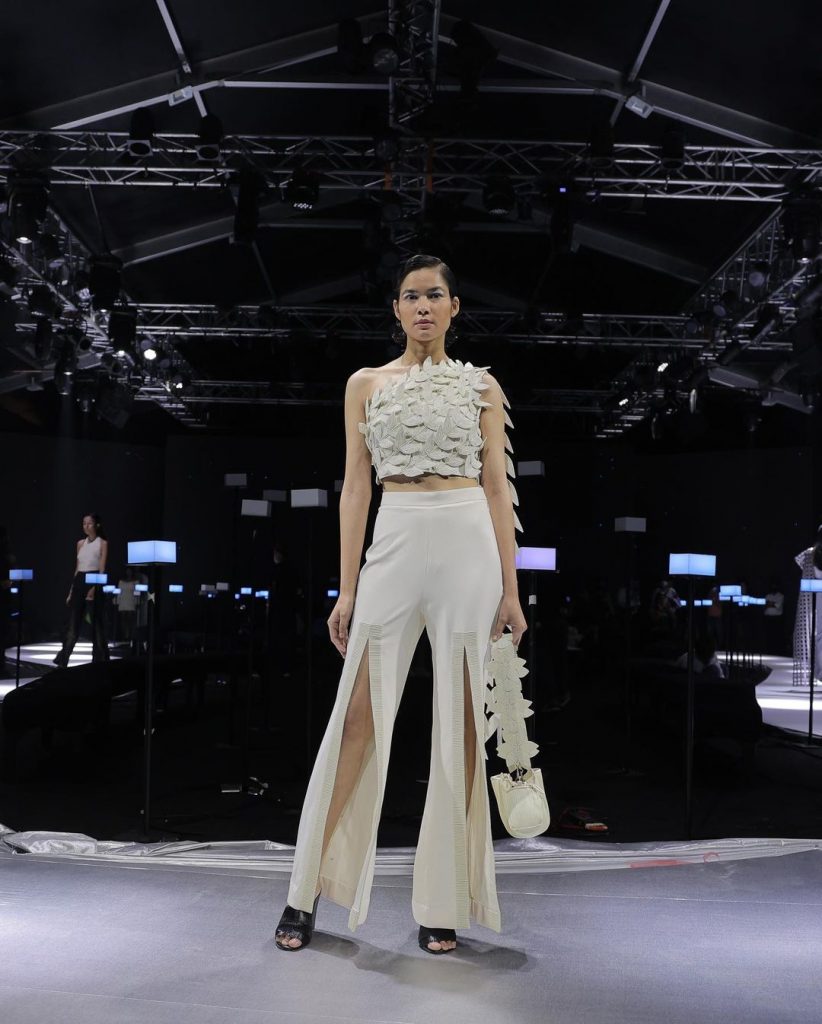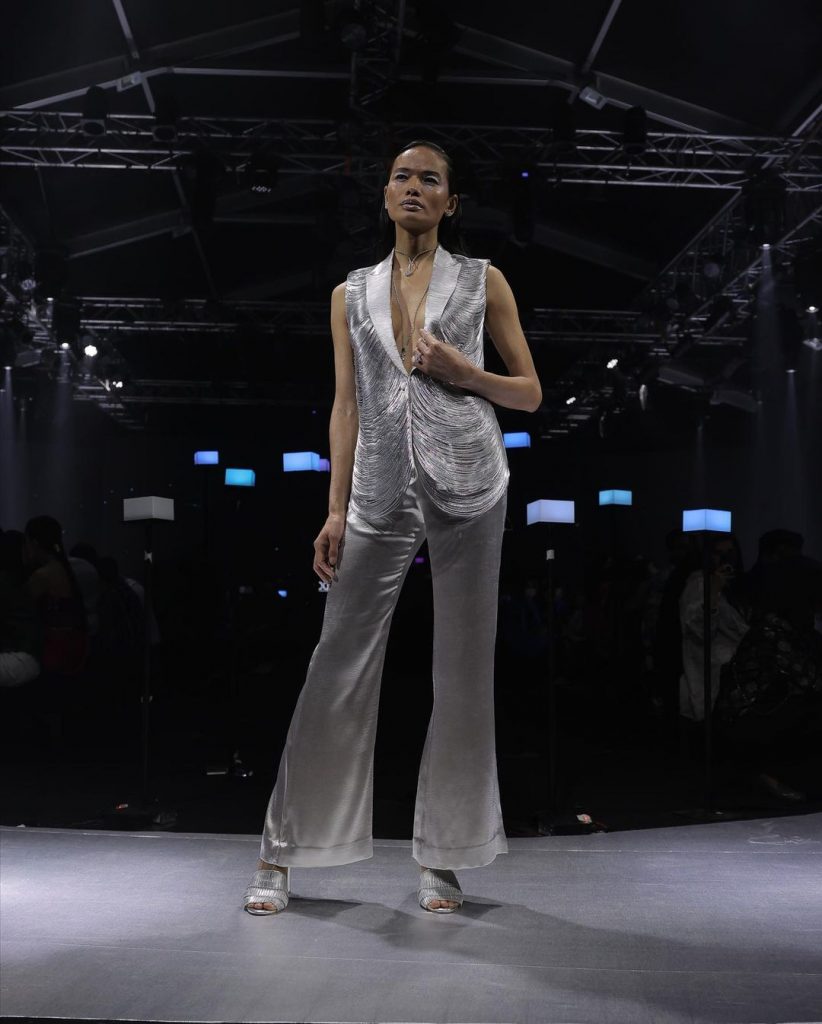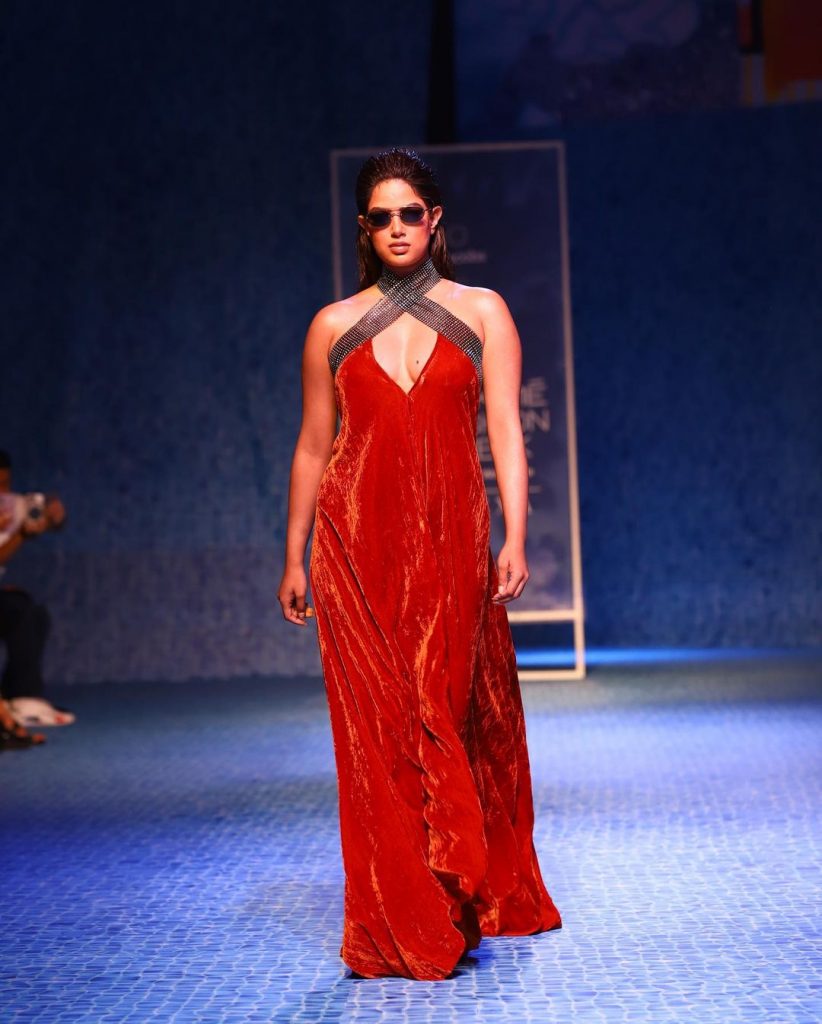 A truly memorable Cruise line, Shivan & Narresh chose to clash unlikely animal prints, bandhani, hand dyeing and wax dipping techniques of the Shekhawati region with a surprise shot of crystals for this season. Cut-outs, sheer panels and asymmetric drapes ruled every swimsuit and dress, cut from a mix of linen, mesh and jacquard.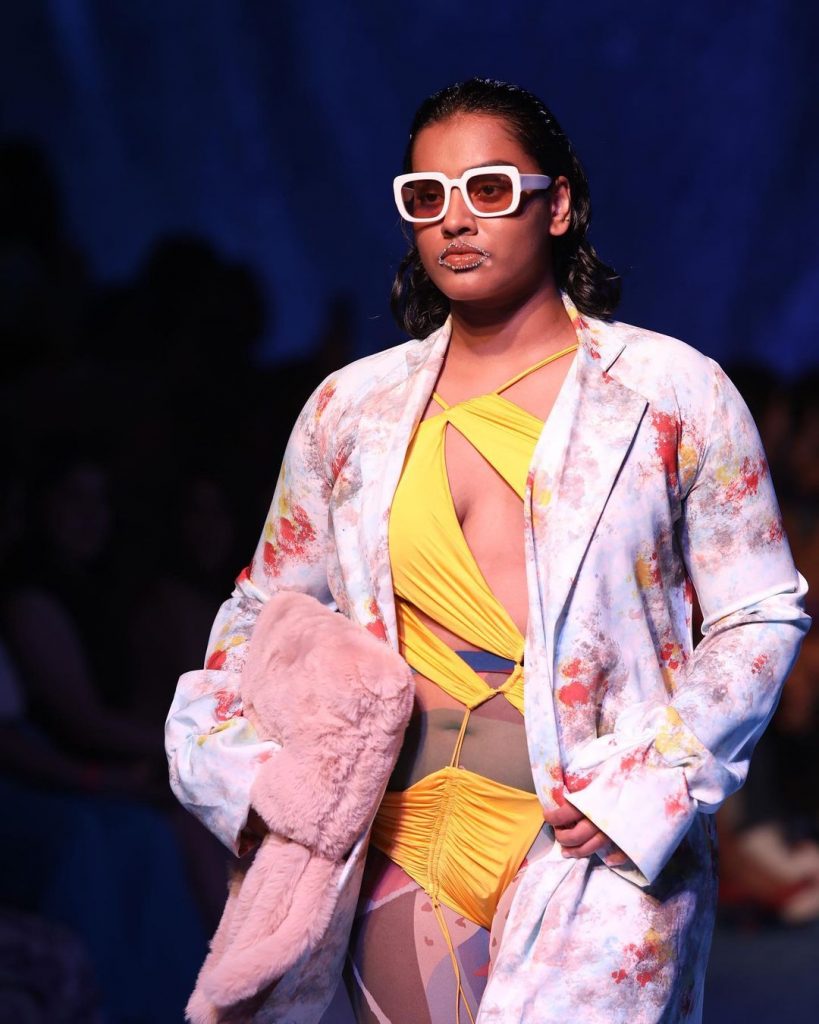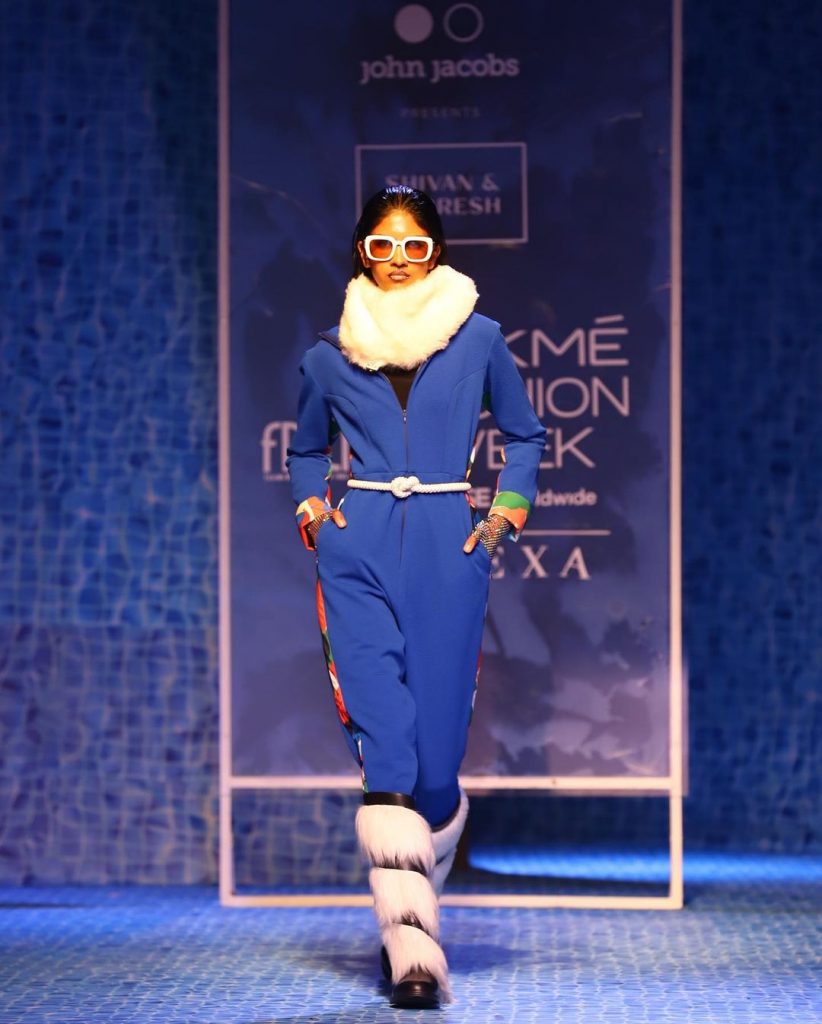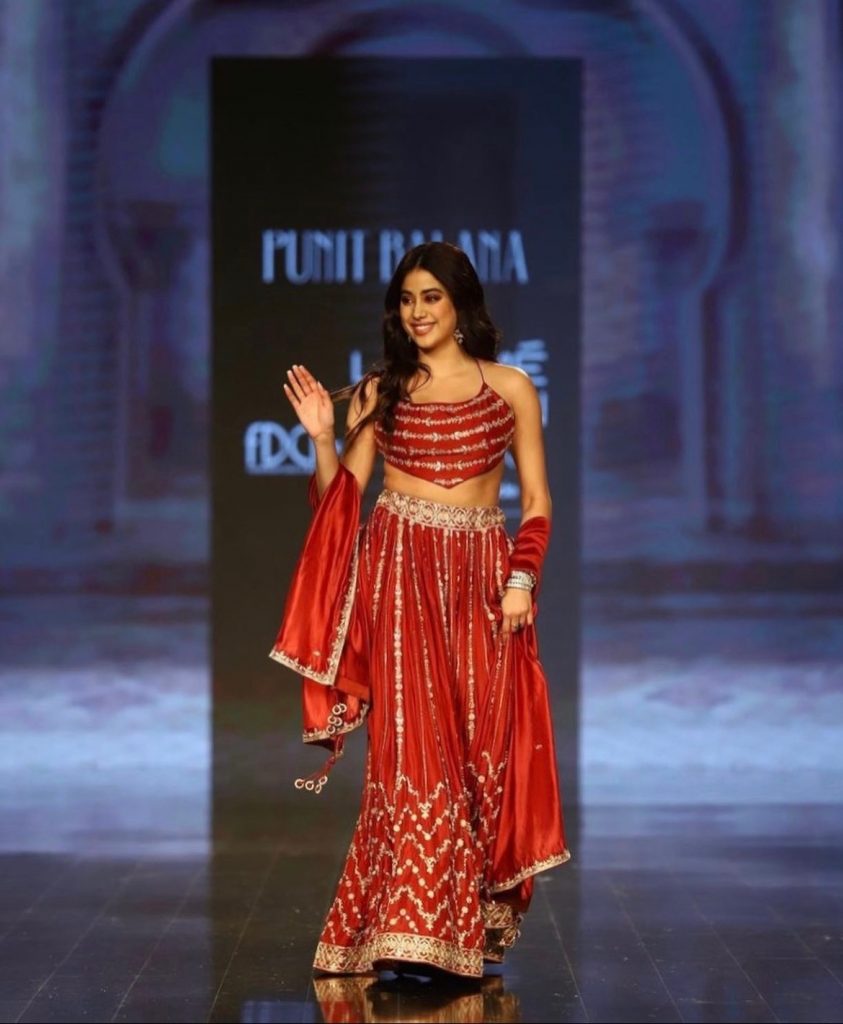 Rich, earthy tones and the hallowed crafts of Rajasthan blended together to form a winning Indian wear line that manages to be traditional, yet contemporary at the same time. Balana's trademark voluminous skirts and tie-up tops make a comeback, adorned with birds, bees, flowers and gardens dotted with mirrors and antique coins.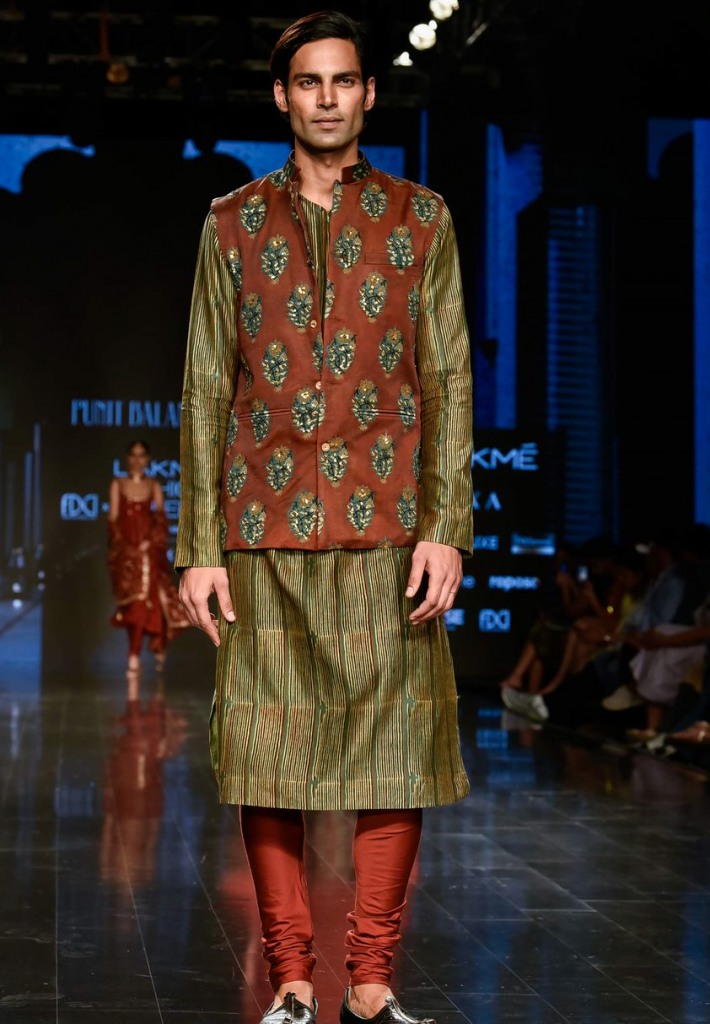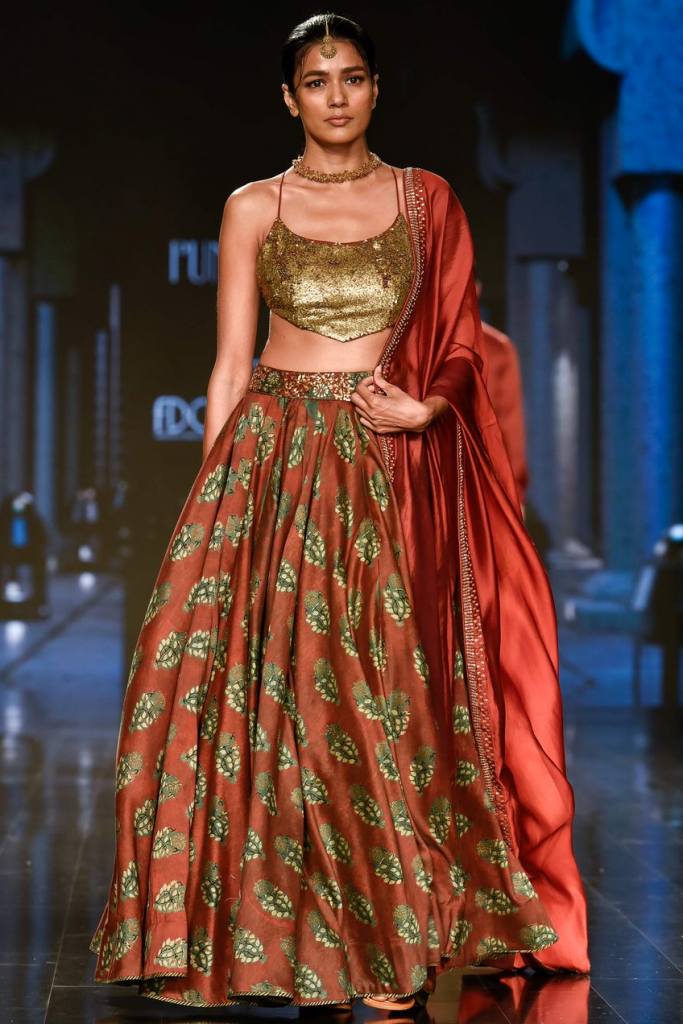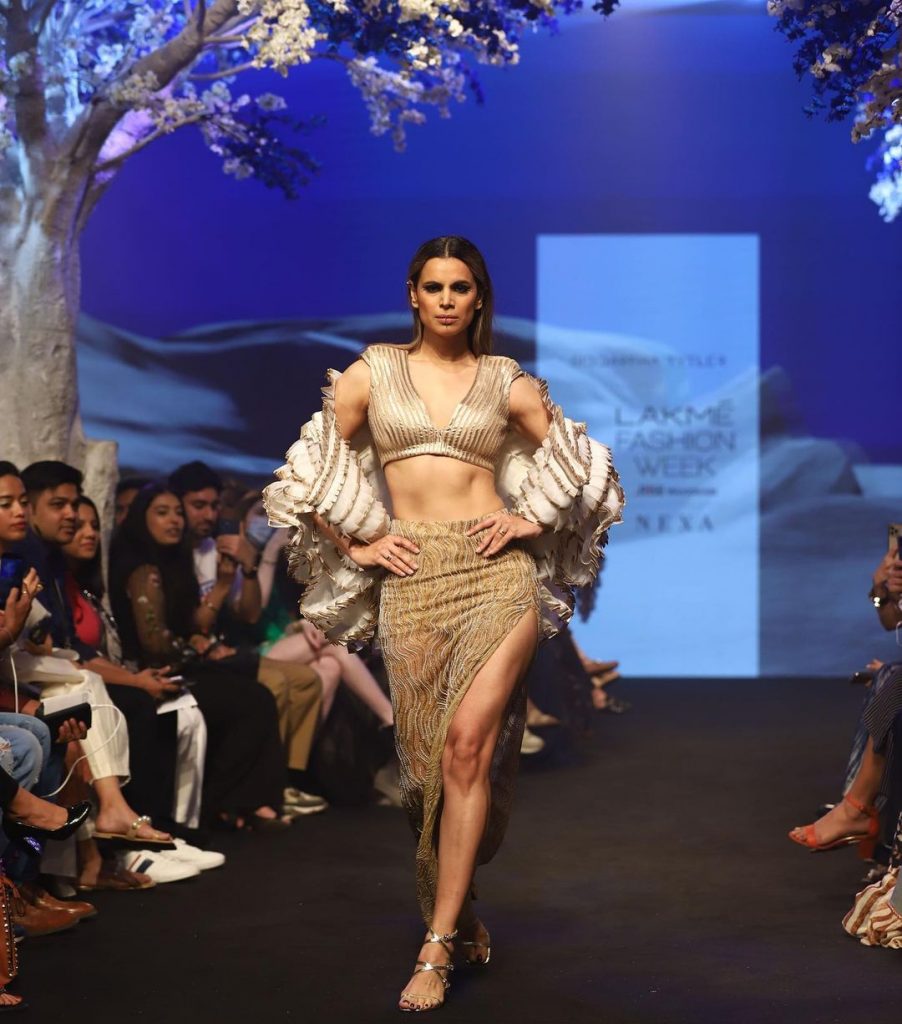 'Sometsuke' combined contemporary forms with Indian ensembles; think lehengas with bomber jacket blouses and sherwanis paired with skirts. Gender fluid and non-binary, this line drew from the exquisite art of Japanese blue pottery, heavy on prints but not on norms.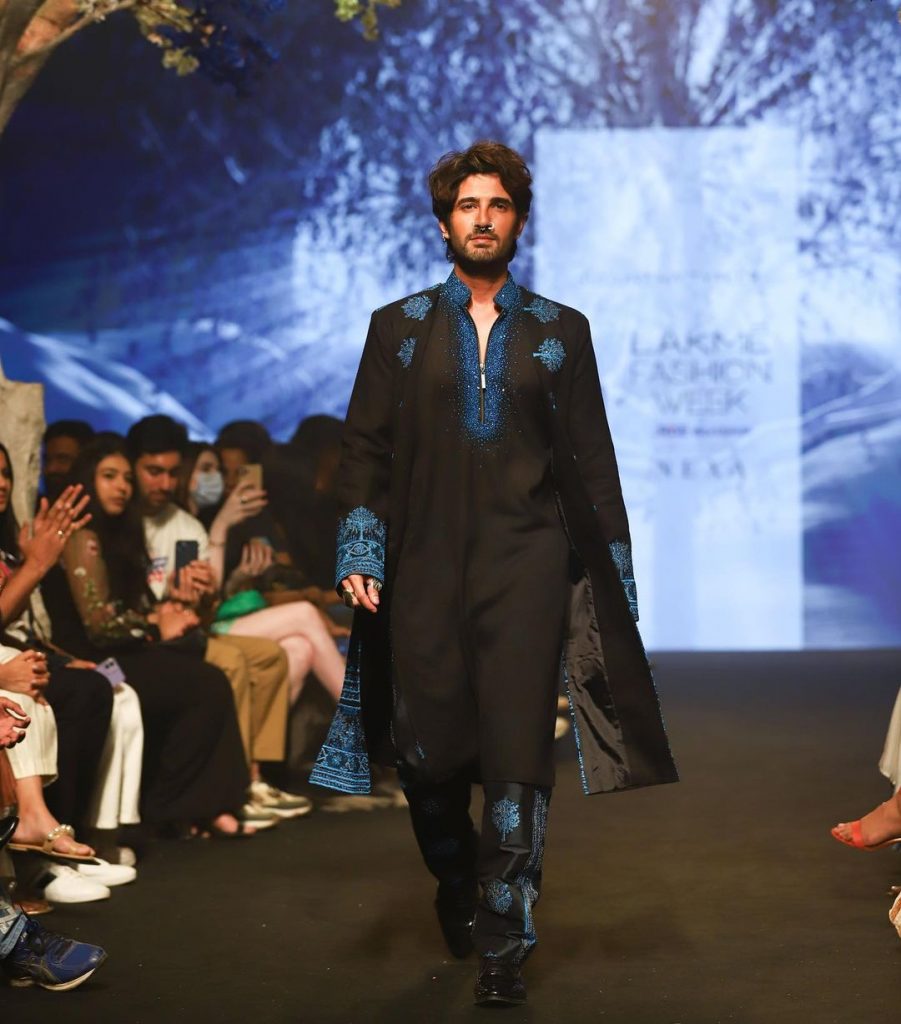 Shop FDCI X Lakme Fashion collections off the runway here.