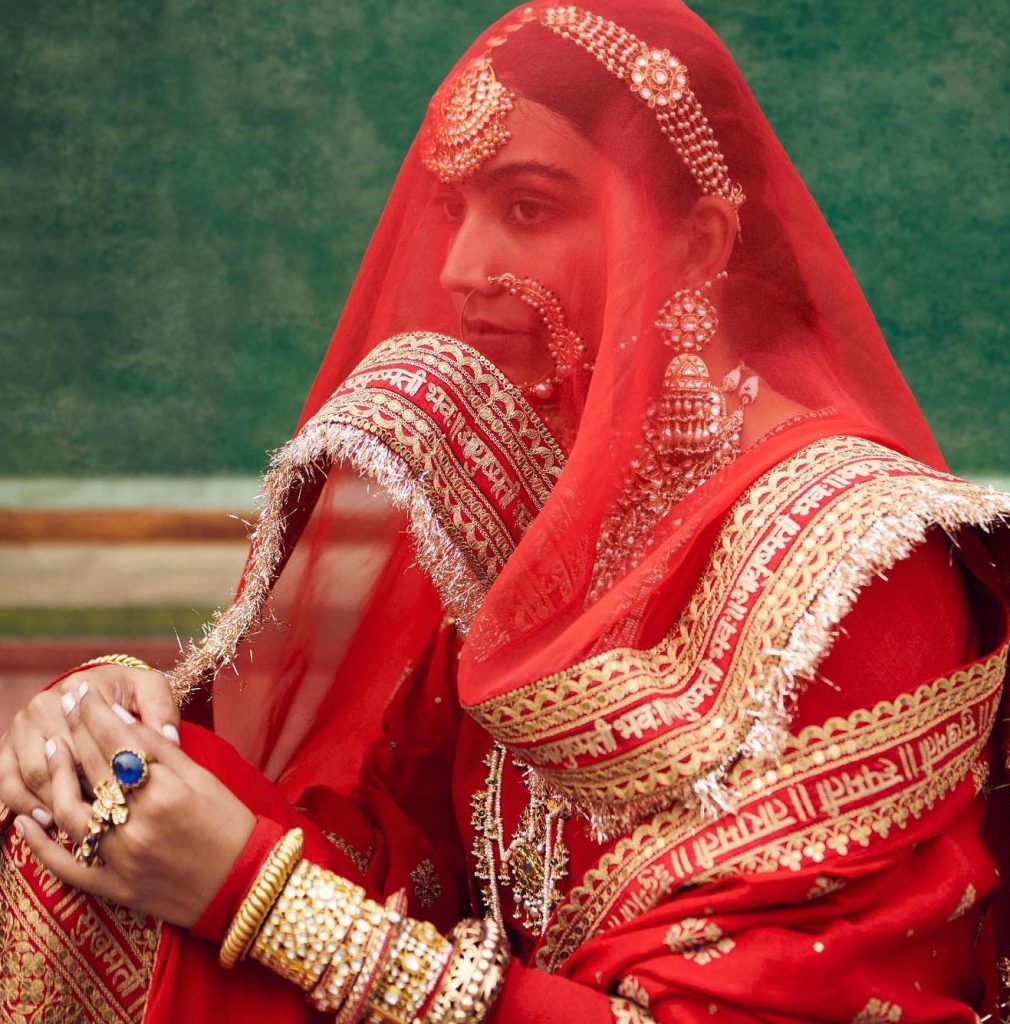 Get transported to old world India with couture doyen Sabyasachi's newest wedding offering: The 2021 Collection. An extravagant homage to quintessentially Indian elements and traditions; a single glance at these gossamer silks, undulating chiffons and glistening gold threads is enough to make one want to celebrate, but like royalty. Delectable lehengas with Sabyasachi's signature plunging blouses, regal kurta-churidar suits, and luxe accessories are reminiscent of perfumed courtrooms of Maharanis and Maharajas of yore, and the exquisite and eclectic ensembles worn to their decadent gatherings.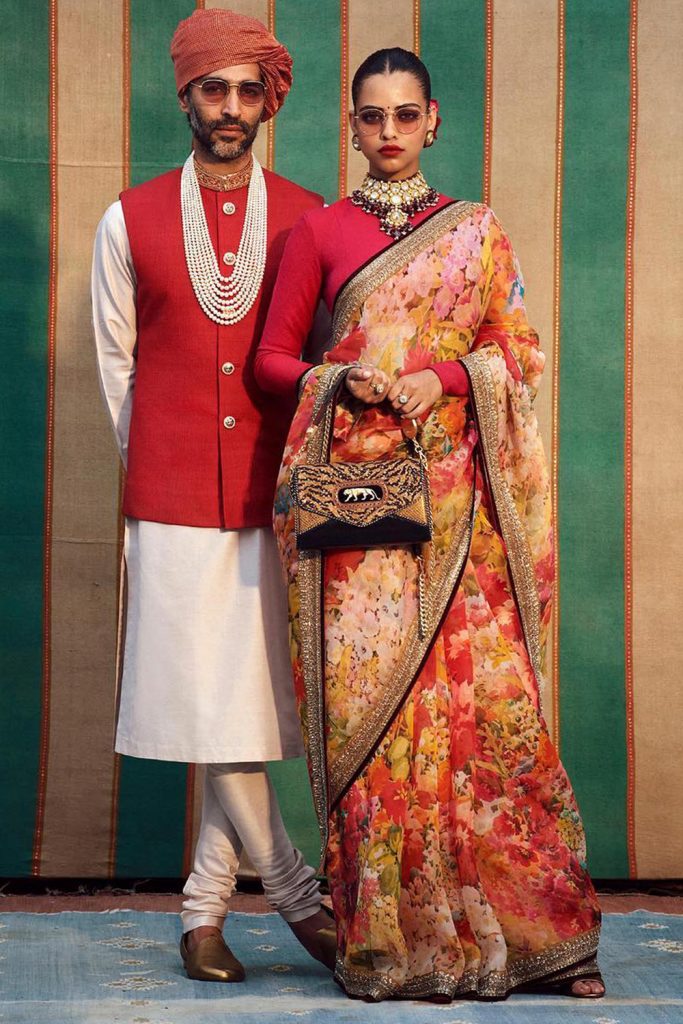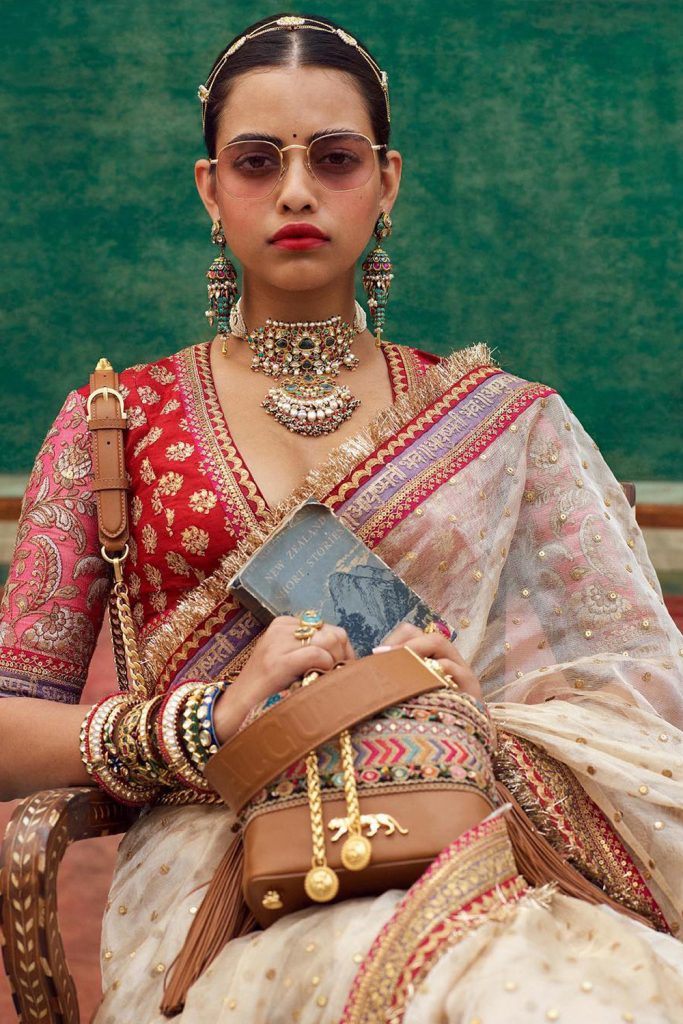 Traverse a gorgeous spectrum of colours, from blazing reds to ecstatic pinks, lush Kahlo-esque florals to dainty vintage pastels. A textural soiree, The 2021 Collection has something for everyone. Block prints combined with bohemian silhouettes, bedecked with high shine mirrors, sequins, and vibrant gotas call out to free spirits.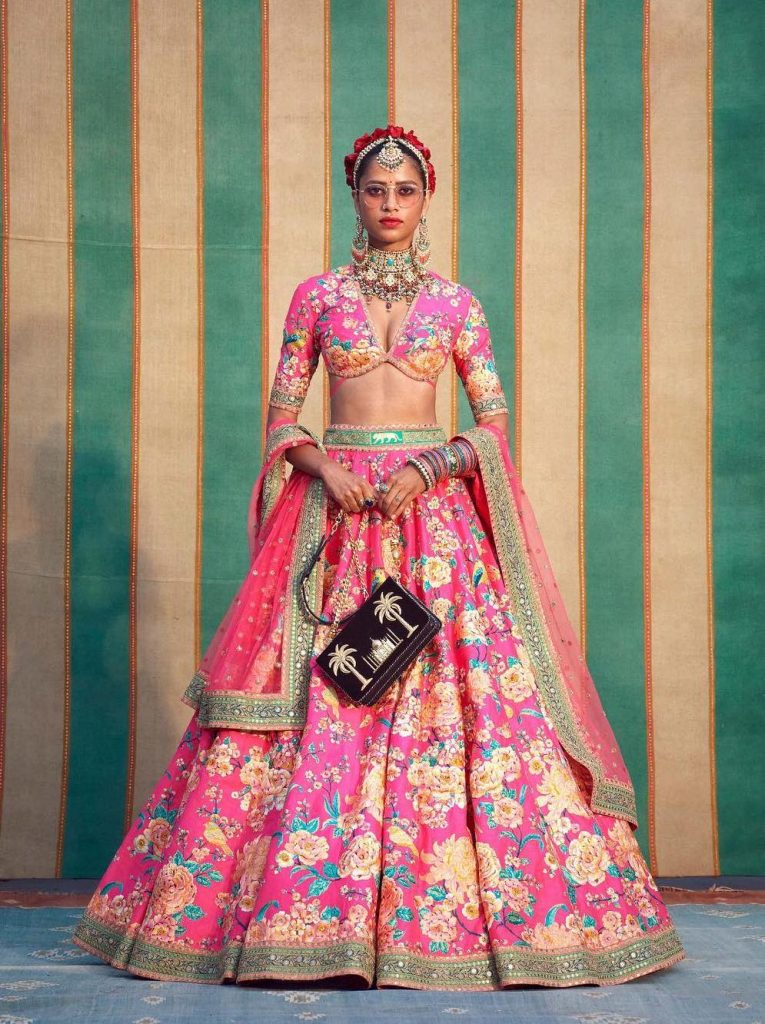 Iridescent jackets and printed saris bring with them a lightness of being much needed in these times. Lovers of florals are treated to an orchard of tropical bold motifs in rich yellow, emerald green and candy pink, alongside more muted delicate watercolour florals.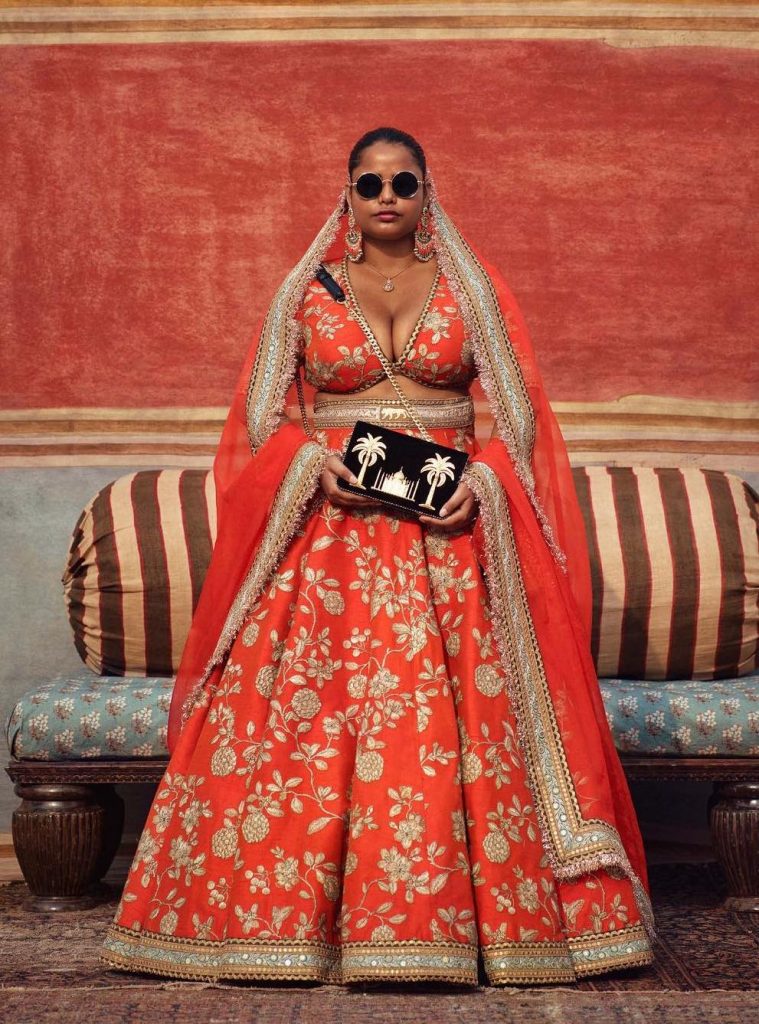 Tradition beckons to brides who love their roots: roots which revere the colour 'laal' for the woman stepping into matrimony. Statement red lehengas and saris resplendent with the glint of gold hark back to nostalgic Indian weddings. Sabyasachi's vintage pastels, complete with zari and intricate thread work hold the promise of a good time, as do his multi-hued chevron striped lehengas.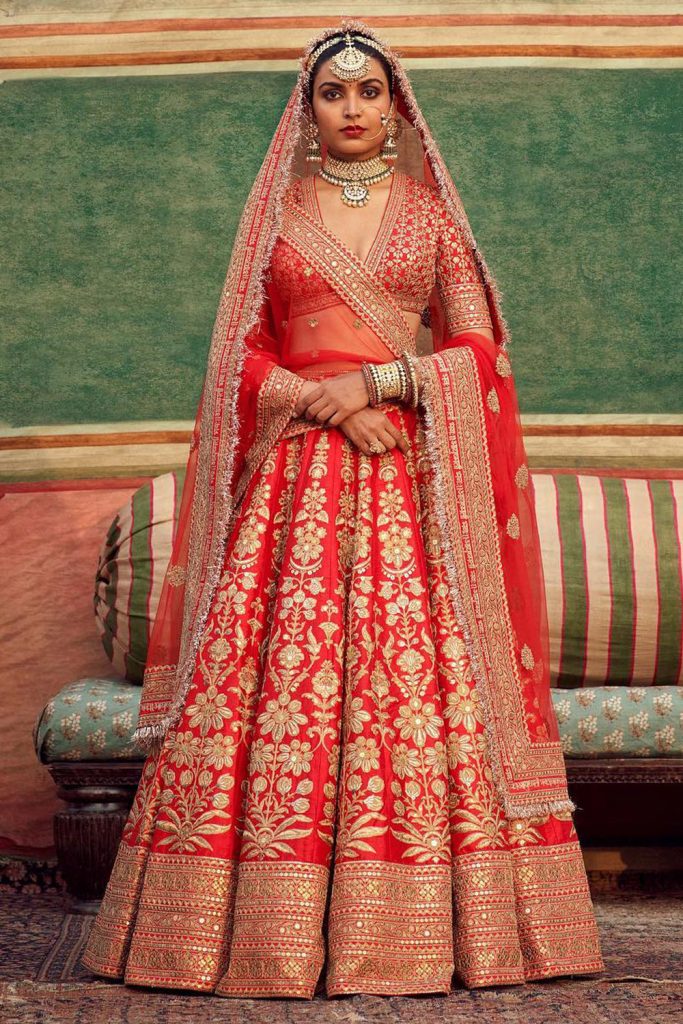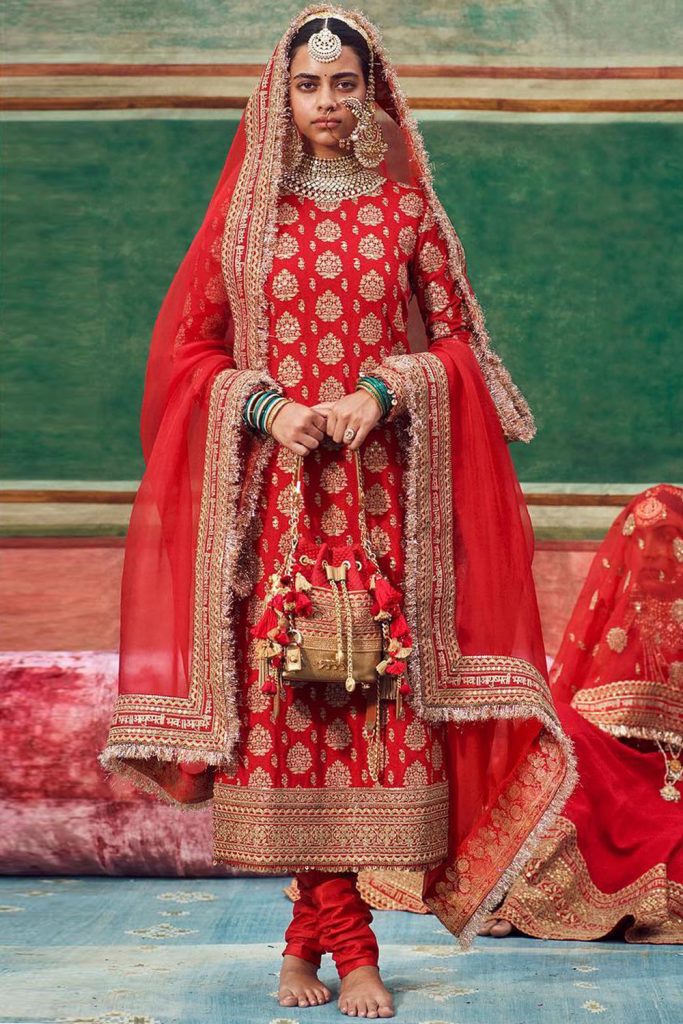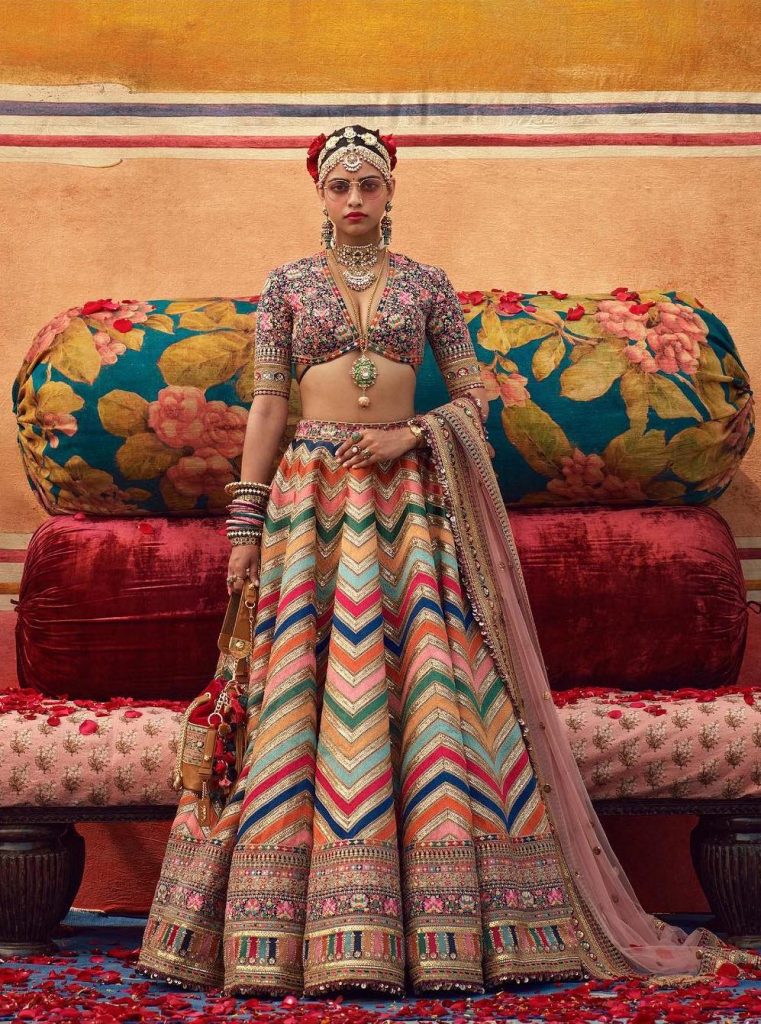 Grooms are not left far behind, with the one-of-a-kind 'Gulaabi Raja' outfits, which celebrate heritage menswear, in peppy pink and gold silhouettes perfect for both a languorous afternoon wedding and the ensuing festivities.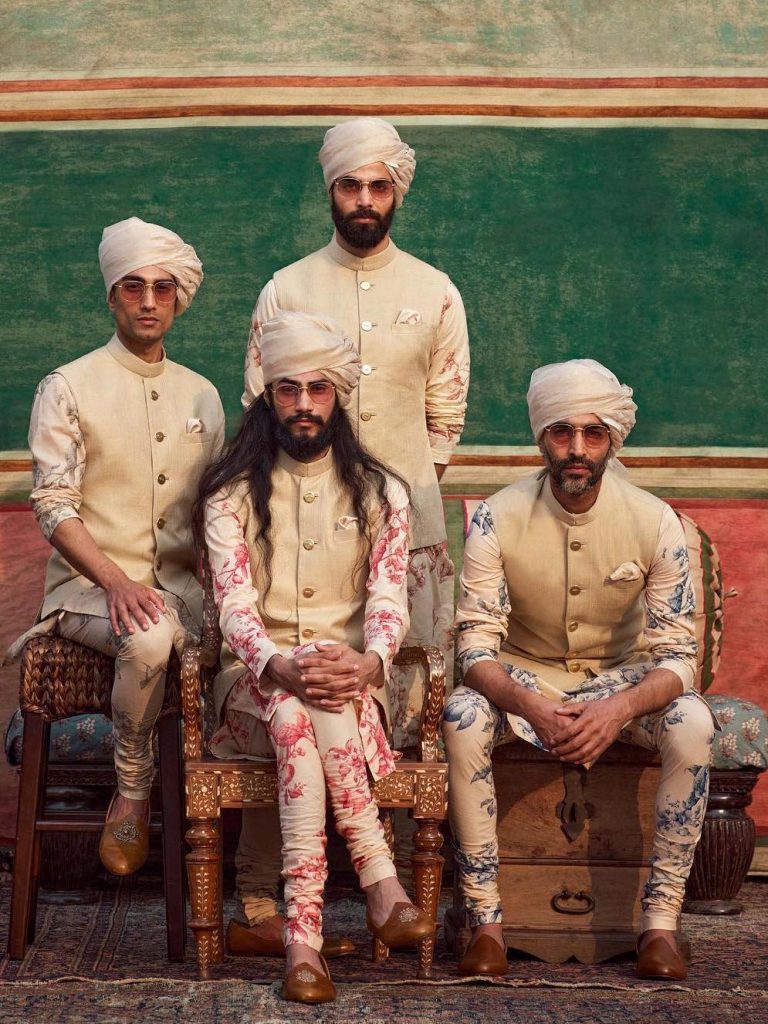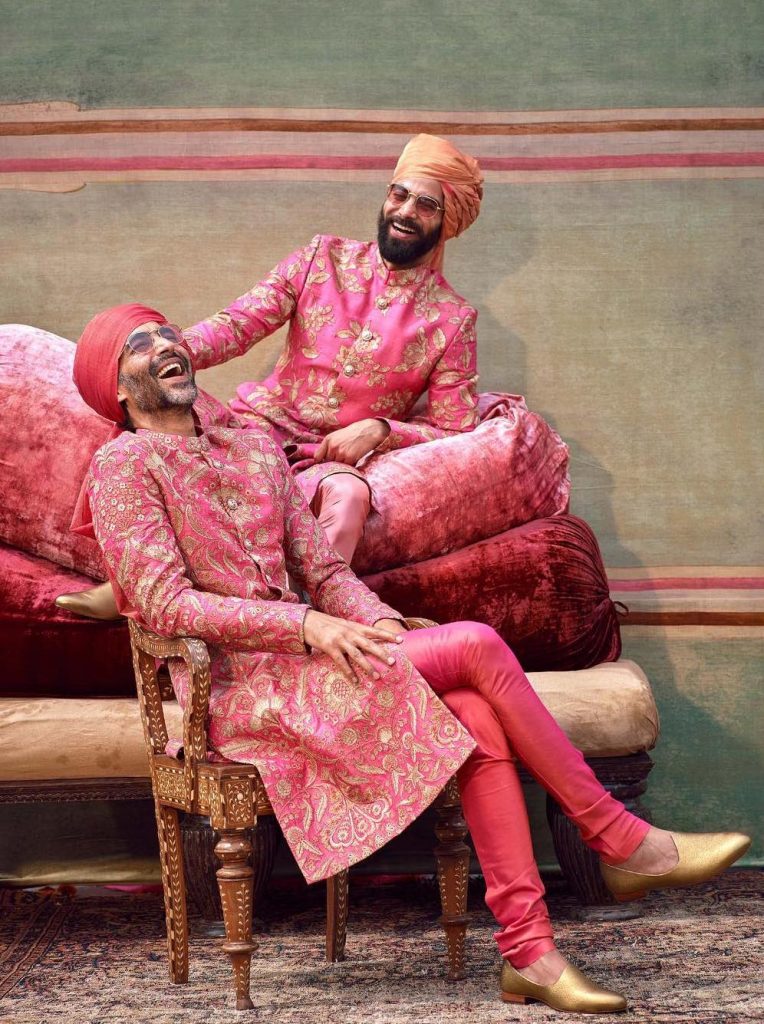 A collection that keeps on giving, it  also offers an array of accessories that are effortlessly luxe – think embroidered bucket bags trimmed with supple leather and chunky gold hardware, statement fine jewellery, and glittering belts. The 2021 Collection not only pays tribute, but pulls you in to join its vivacious journey through India.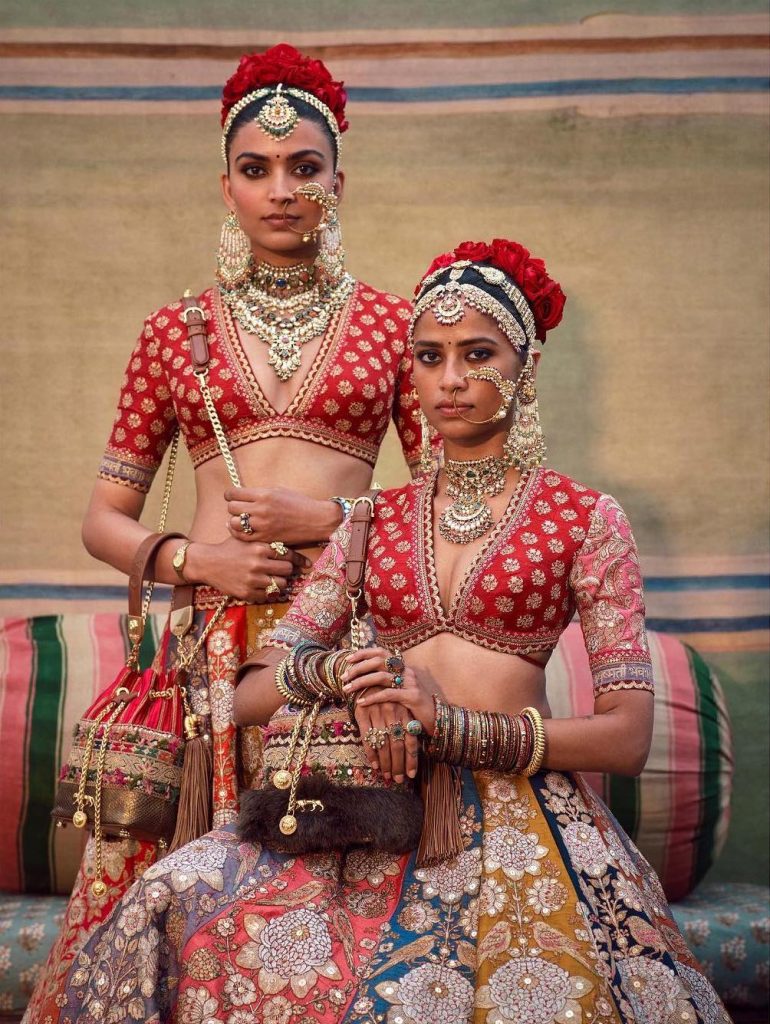 Shop Sabyaschi on Aashni + Co here. Contact our flagship Notting Hill store on +44 7557 289871 for enquiries.