The transformation of India Couture Week from ramp to reel has brought with it a wave of changes, the foremost being the accessibility of freshly-minted haute couture for everyone. In the same vein, the recently-concluded 2021 edition brought with it inclusivity: think nuanced fashion revues featuring same-sex couples, plus-size muses, real people, and diverse casting; all donning the season's finest best bridal wear.
While there was a great resurgence of traditional bridal red, designers also sought to fulfil the needs of the younger, Gen-Z bride and wedding attendee. The seamless amalgamation of the new-age with classics, and the desire to be more holistic were poignant themes in this year's digital couture gala. Aashni + Co rounds up some of the key highlights from our favourite collections.
Manish Malhotra
As ICW's opening act, Malhotra's opulent fare was a tribute to traditional scarlet. 'Nooraniyat"s Bridal Edit catered to every bride, irrespective of age or faith, with heavy-weight red lehengas gilded with zardozi and badla. The collection skipped trends to celebrate the sartorial legacy of heirlooms that can be passed down for generations. The collection was lauded for the emotions it evoked in the viewers.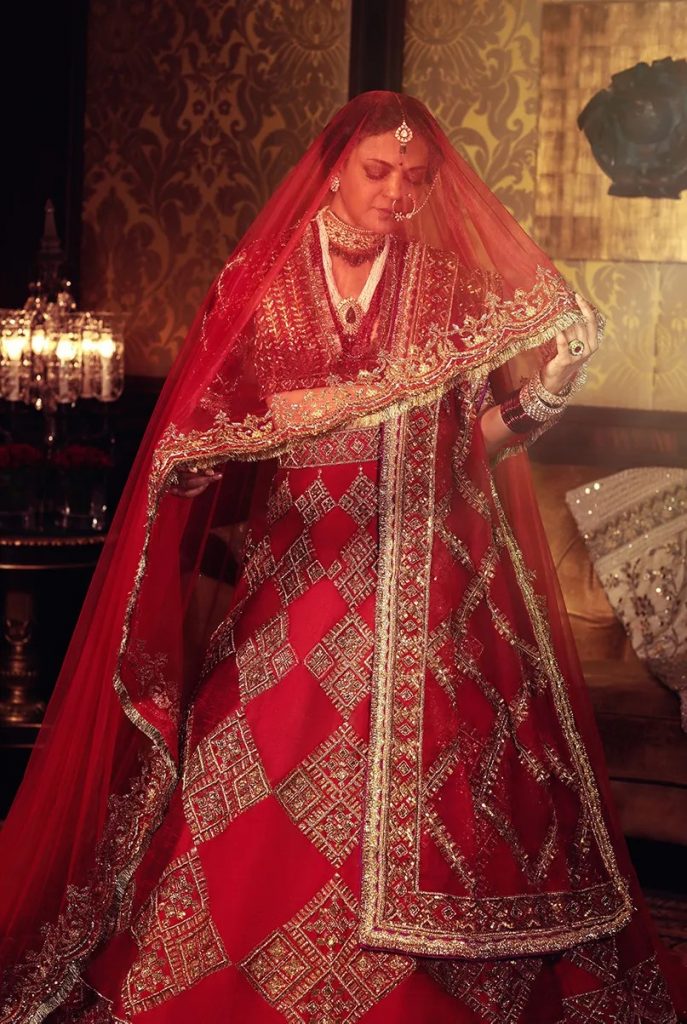 "My bridal edit is an amalgamation of moods and emotions of the brides and over the years of creating their dream outfits and interacting with them, I inadvertently got drawn into those intriguing memories and decided to capture it all — from their enthusiasm and joy to the heartfelt and compassionate, there's a myriad of emotions and sentiments that are so heart-warming yet unsettling moments before she turns the page onto her new chapter. There's some surreal magic adoring every bit of their feelings, transmitting you into a world only known to a bride." As our wounded world picks itself up little by little, the collection served a ray of hope for those who are preparing themselves to walk down the aisle.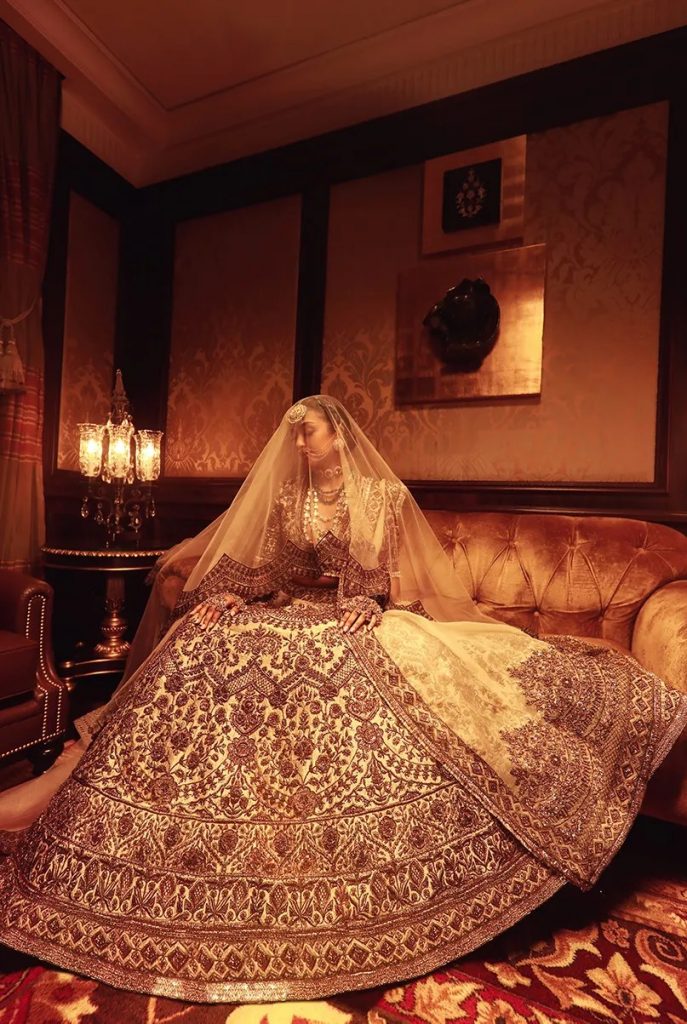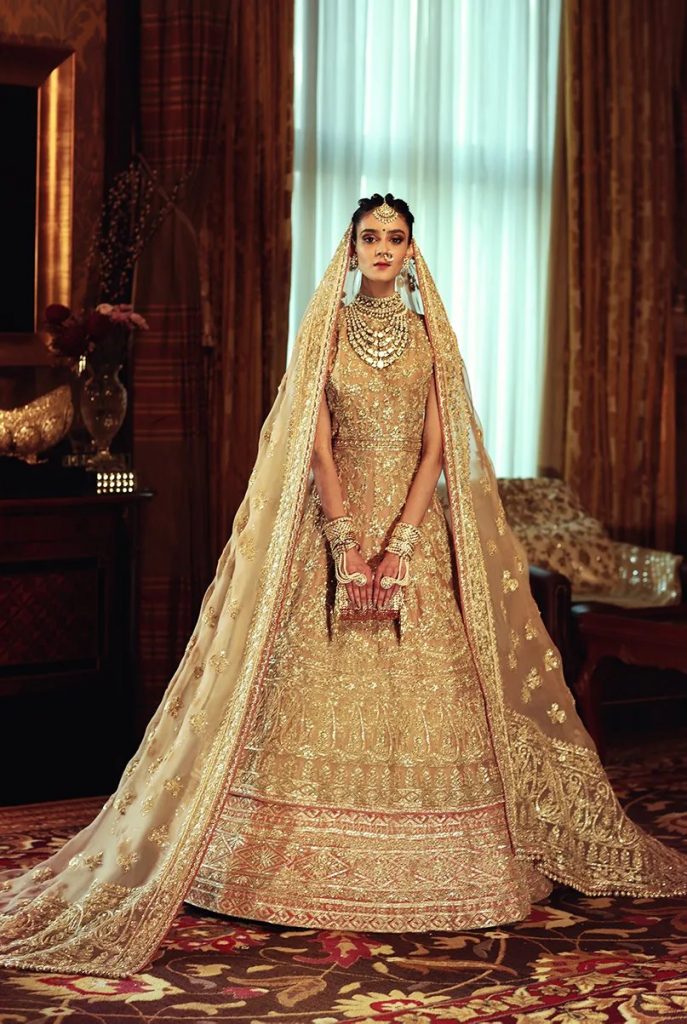 Tarun Tahiliani
The designer's 'Artisanal Couture' was made of six capsule collections that highlighted his signature 'India Modern' design aesthetic.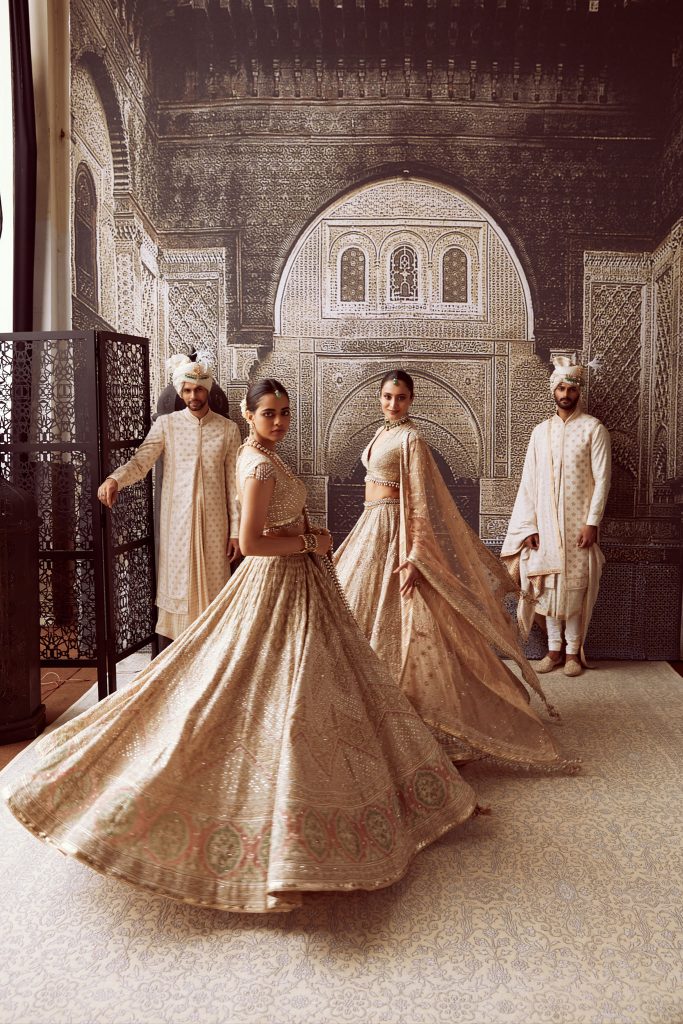 Each capsule collection told a story through a technique or design. It's the kind of mastery of craft that one can expect for this stalwart designer. The celebration of brocade was a standout series, with the use of organza brocade, moonga silk brocade, and tulle brocade into au courant saris, shararas, and capes, adorned with traditional embellishments.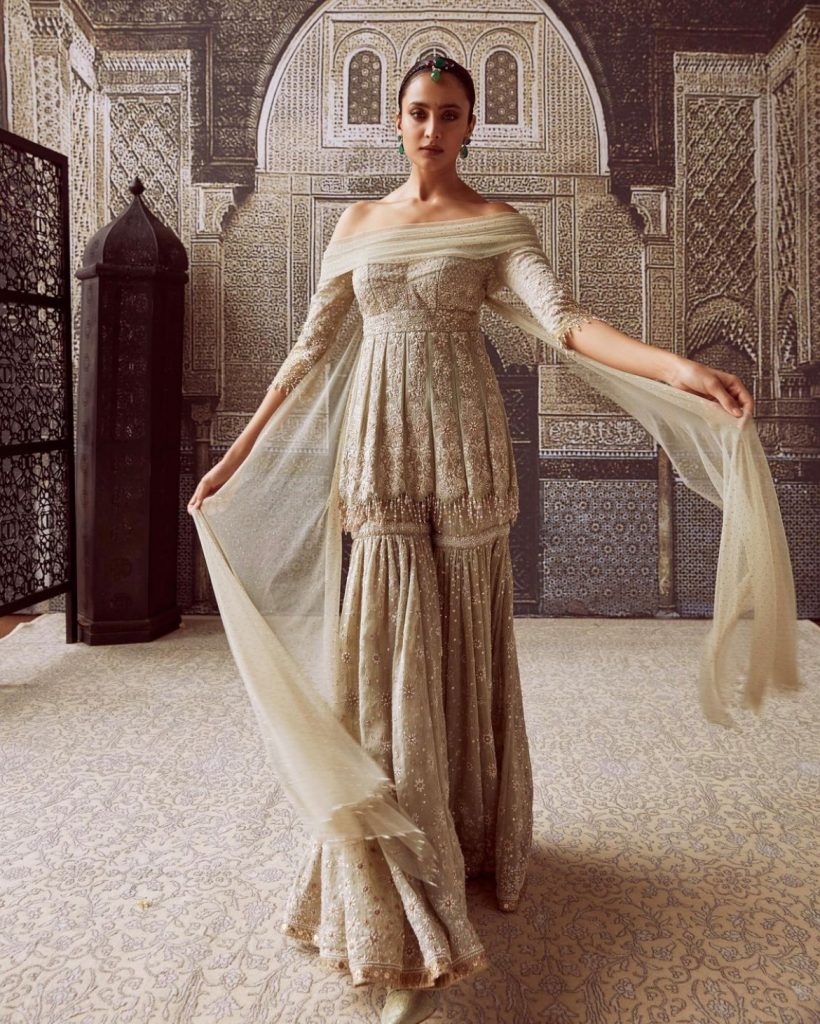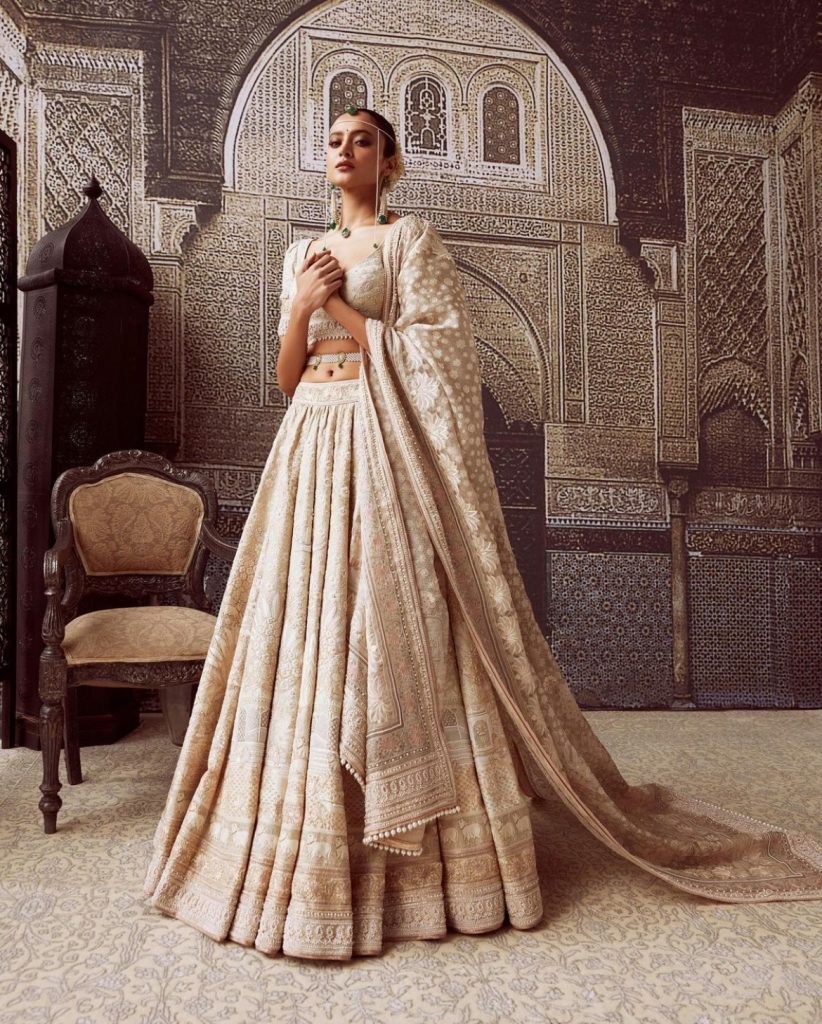 Anamika Khanna
Anamika Khanna's India Couture Week collection was about emotions, a way of rejoicing beauty. It served as an acceptance of what is and a celebration of what we are given. The designer paid homage to the most intricate crafts of India to create bridal heirlooms whose exquisiteness will transcend time.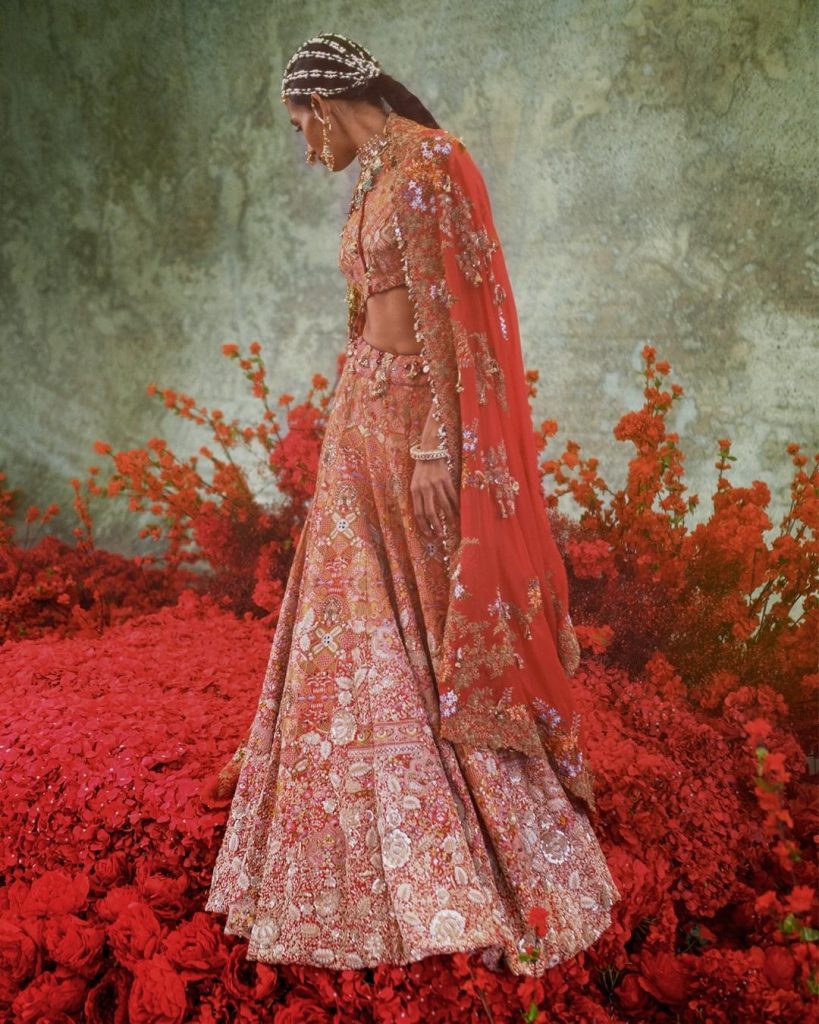 This joyous collection was a melange of reds, pinks, and whites, encrusted with luminous pearls and crimson flowers. Every look was juxtaposed with a statement element — be it pearl veils or extravagant jewellery. The looks, even when OTT, weren't about styles that would weigh the bride down; rather those that deftly fuse comfort with fashion like only Khanna can.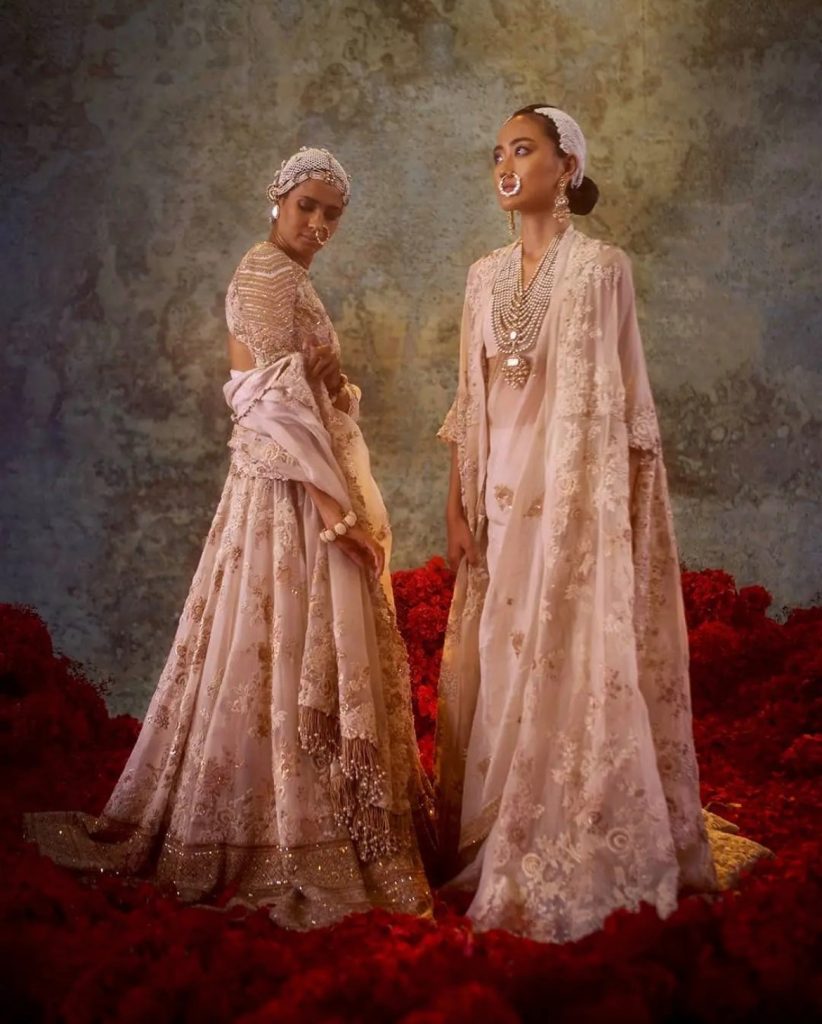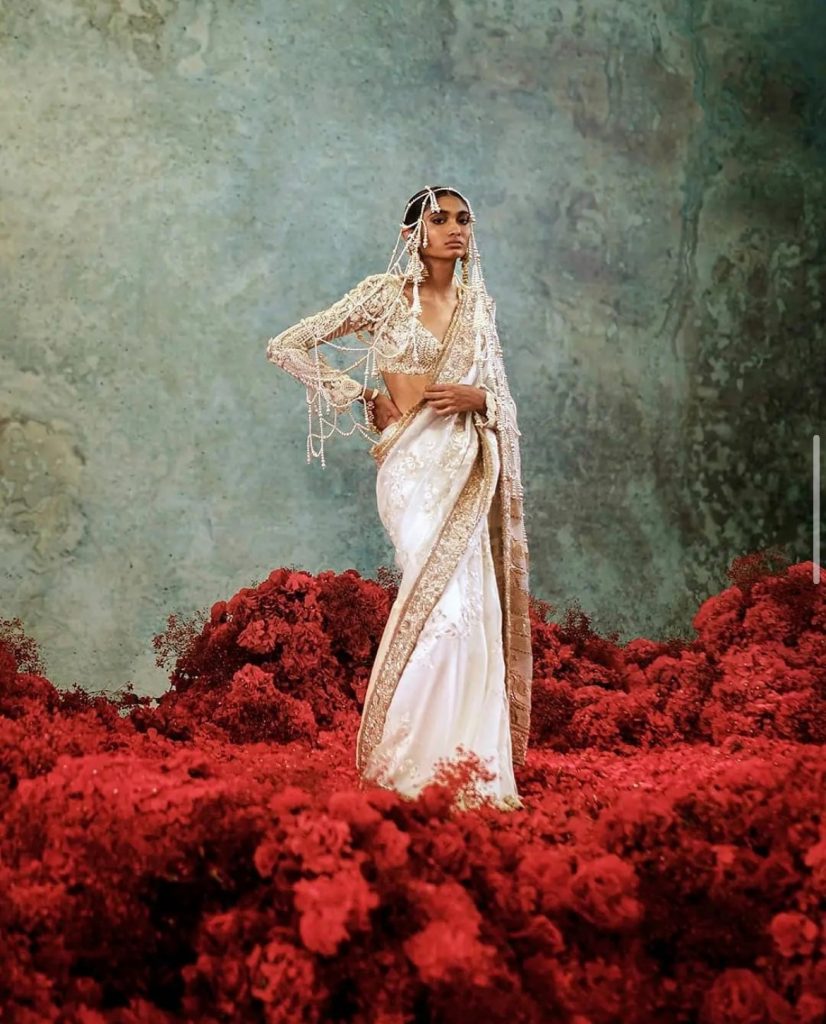 Gaurav Gupta
Gupta paid ode to the cosmos with celestial teal, mauve, and pink lehenga gowns and geometric suits, while breaking the boundaries of sexualities, identity and gender. Called 'Universal Love',  the designer created wearable art through his designs. The fashion film expanded on the movement that 'Name is Love', his previous couture show, started.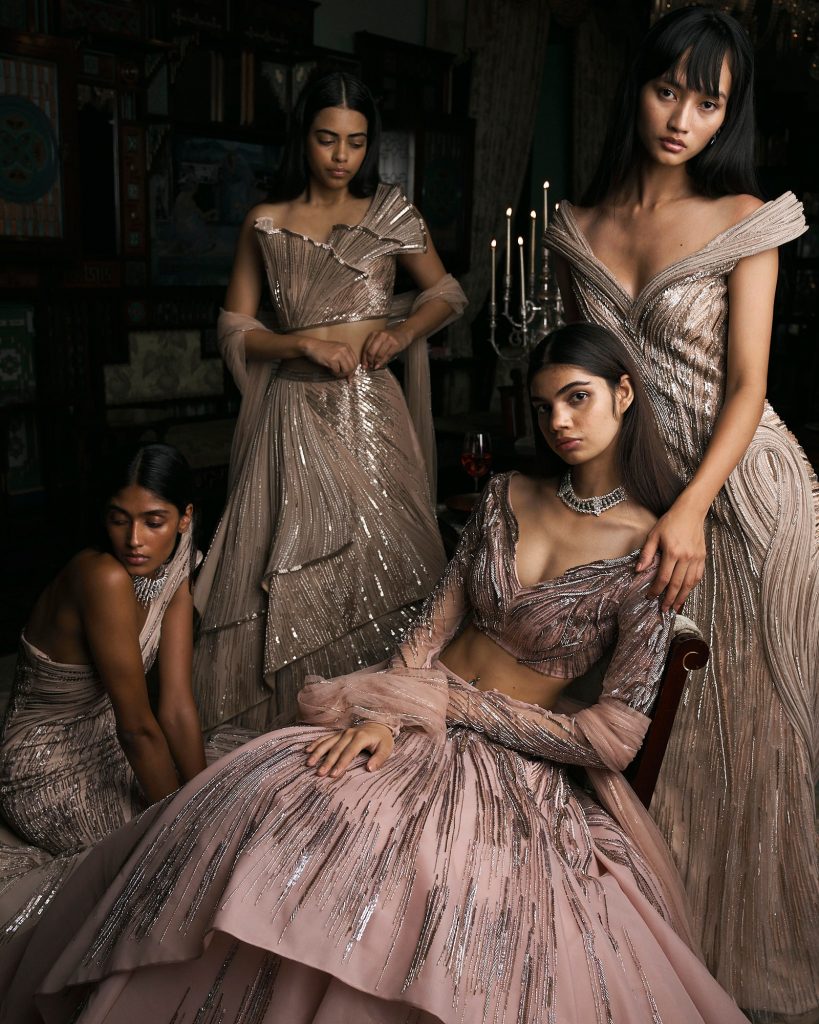 The clothing found its inspiration in the universe and borrowed from the expansive beauty of the cosmos. The ultimate aim was to defy boundaries to own one's individuality. "The pandemic has made me believe in my own originality. The fact that I don't have to follow trends means that I can follow my love for art more," he observed.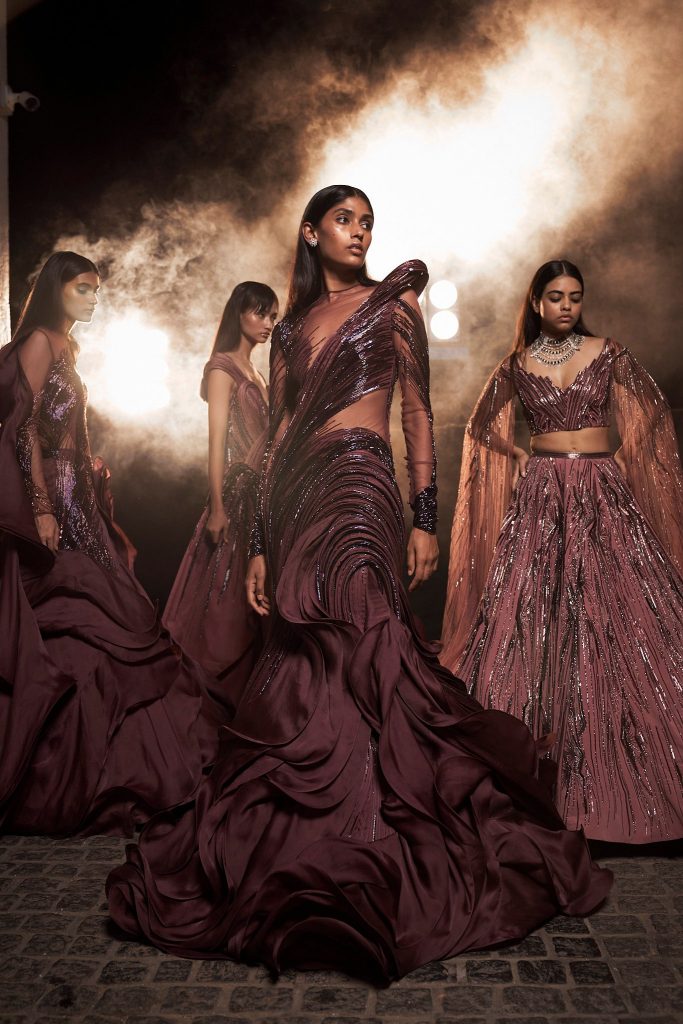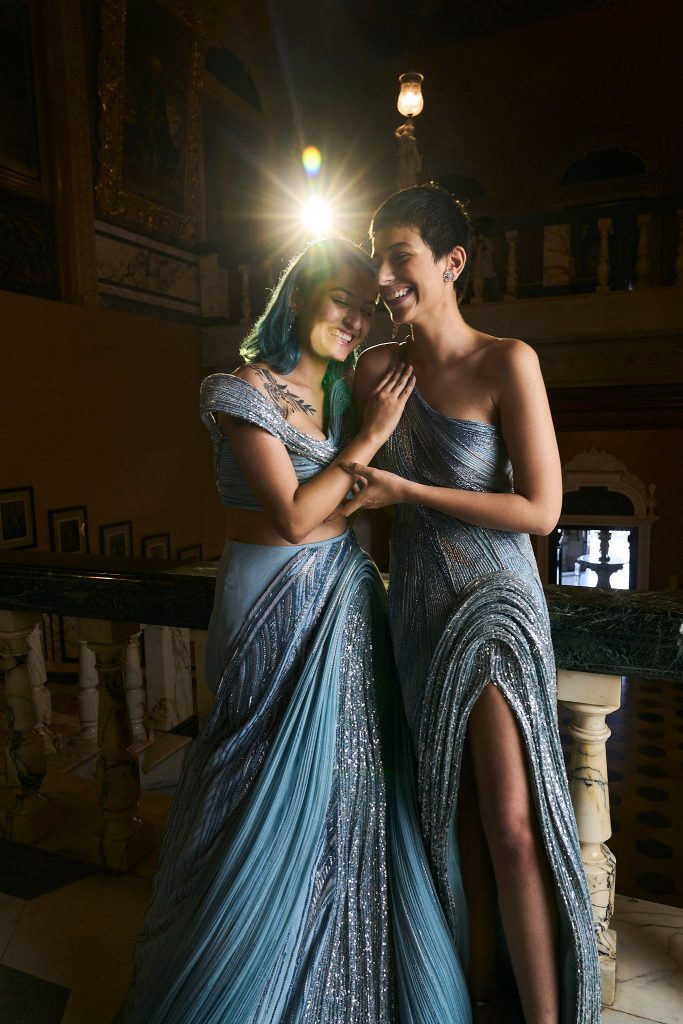 Shantanu & Nikhil
The duo updated their signature draped kurtas and larger-than-life aesthetic with glamorous metallics and cityscape-inspired prints. A mix of bohemia and military-inspired silhouettes made this 'Oasis' collection unique. It stood out for its grandeur and glamour, and its decided focus on menswear this tome. The brothers married edge with elegance in an India modern collection that is all about contemporary ease.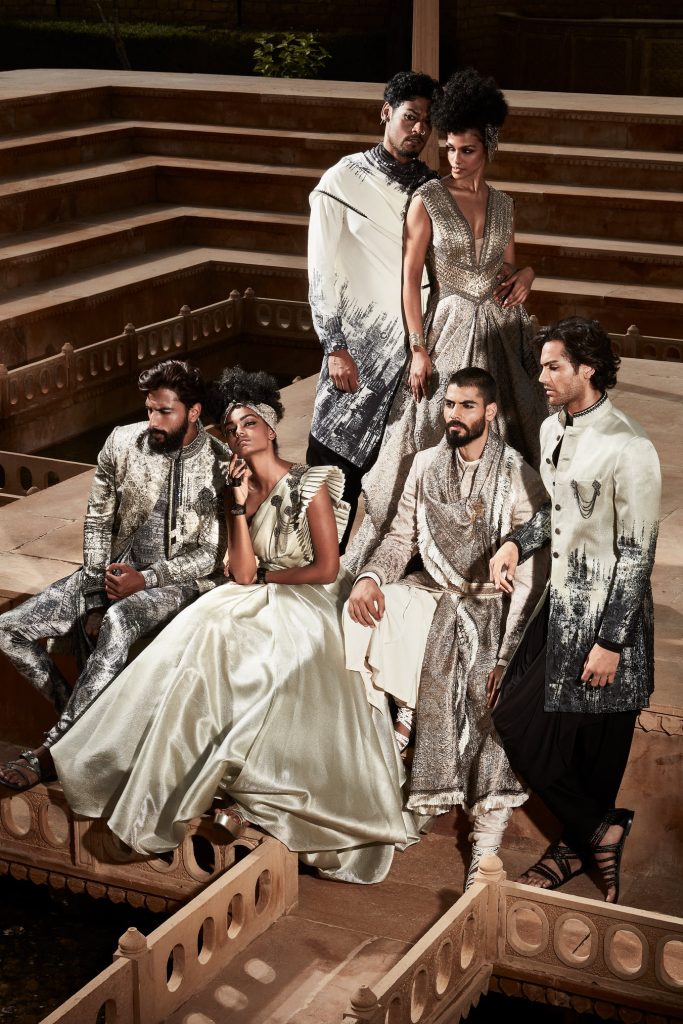 The collection was created in response to the need of the hour — beauty for those deprived of it, glamour for those missing it and power for those feeling helpless.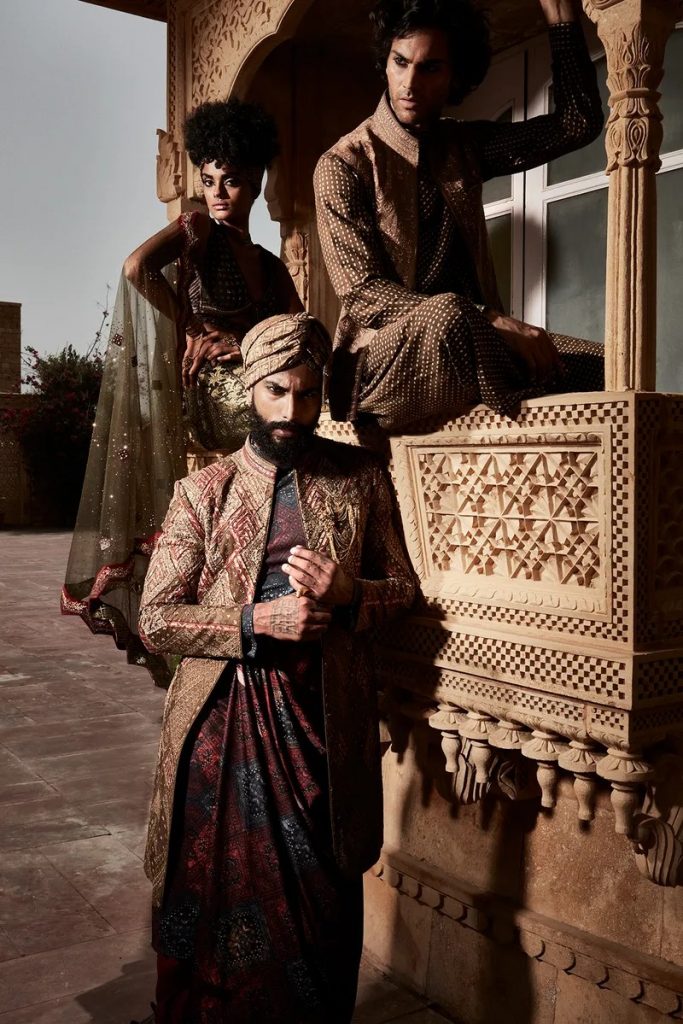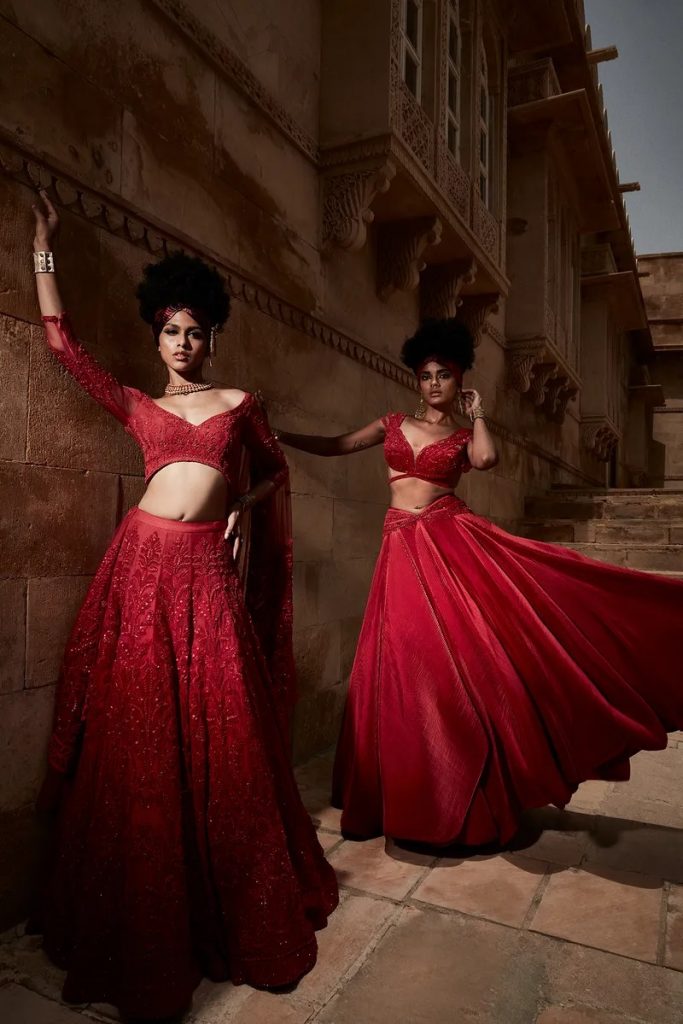 Kunal Rawal
Fashion icon Sonam Kapoor played muse for Kunal Rawal, who created fashion-forward contemporary styles with his collection 'Vision Quest'. As always, the designer has experimented with silhouettes, forms, cuts and colours.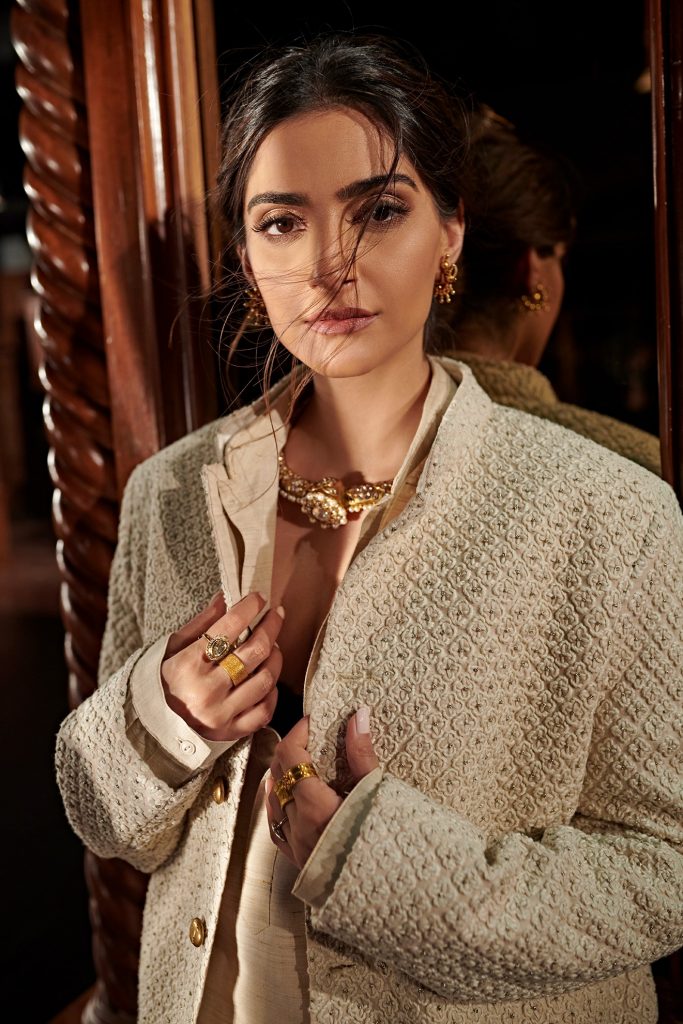 Rawal's signature tone-on-tone outfits were complemented by summer brights, quirky prints, and fresh thread work. Subtle metallics, and a cast of diverse muses made the collection — that is equal parts multifunctional and non-conformist — shine.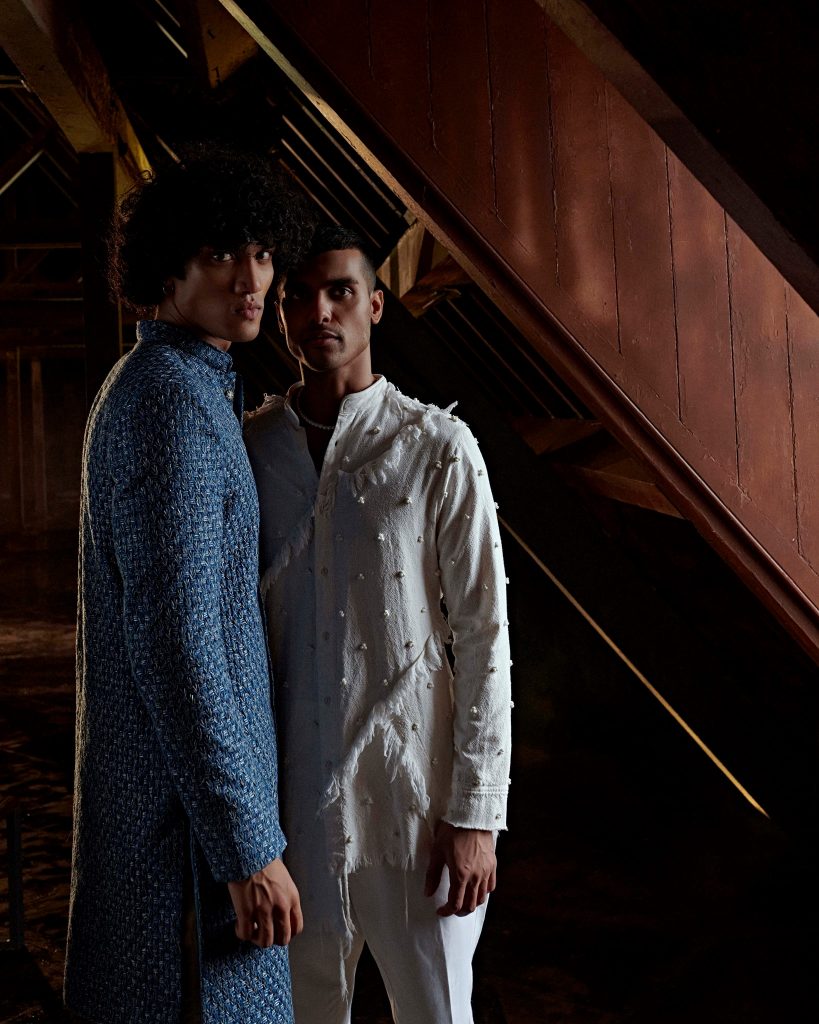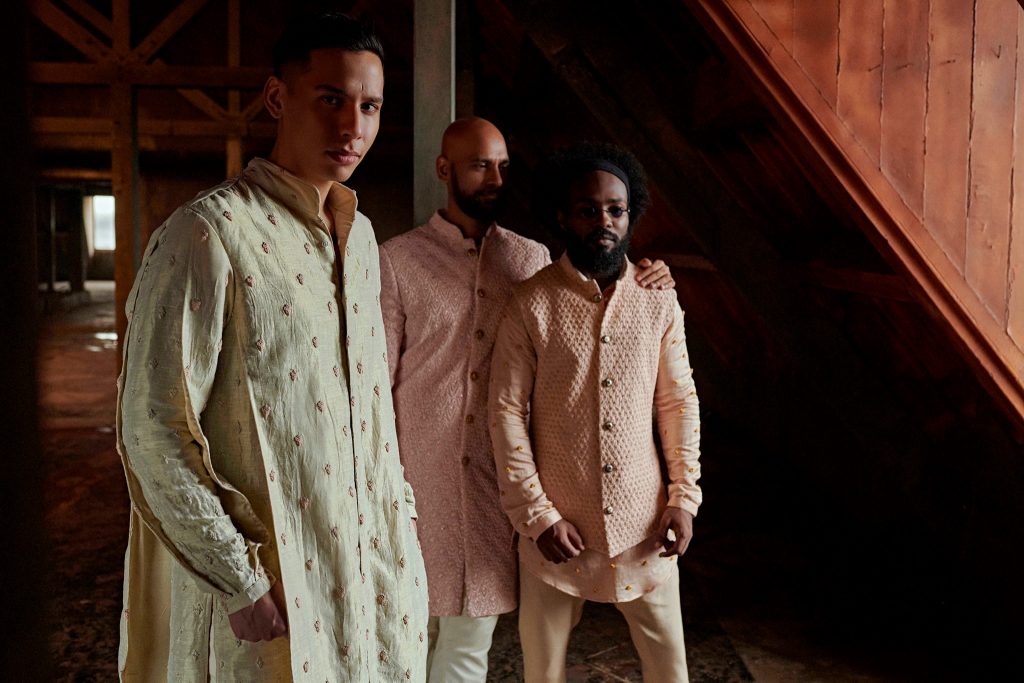 Siddhartha Tytler
Siddartha Tytler made his debut at ICW with his collection 'Ambrosia'. A palette of gold and ivory dominated the line which was a lesson in edge and elegance in equal measure. The designer best known for his dramatic elements stayed true to his signature flamboyance, married with a hint of quiet sophistication.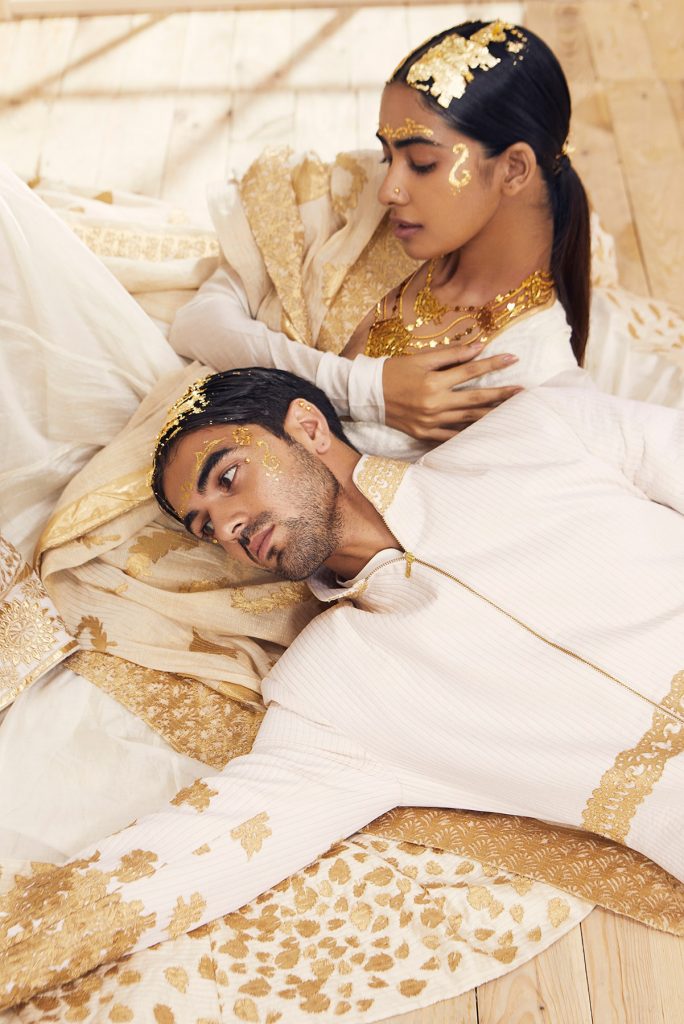 Breezy organic fabrics, fashioned into billowy angarakhas, and lehengas made up the ivory and gold line replete with maximal ruffles with splashes of crystals and beads.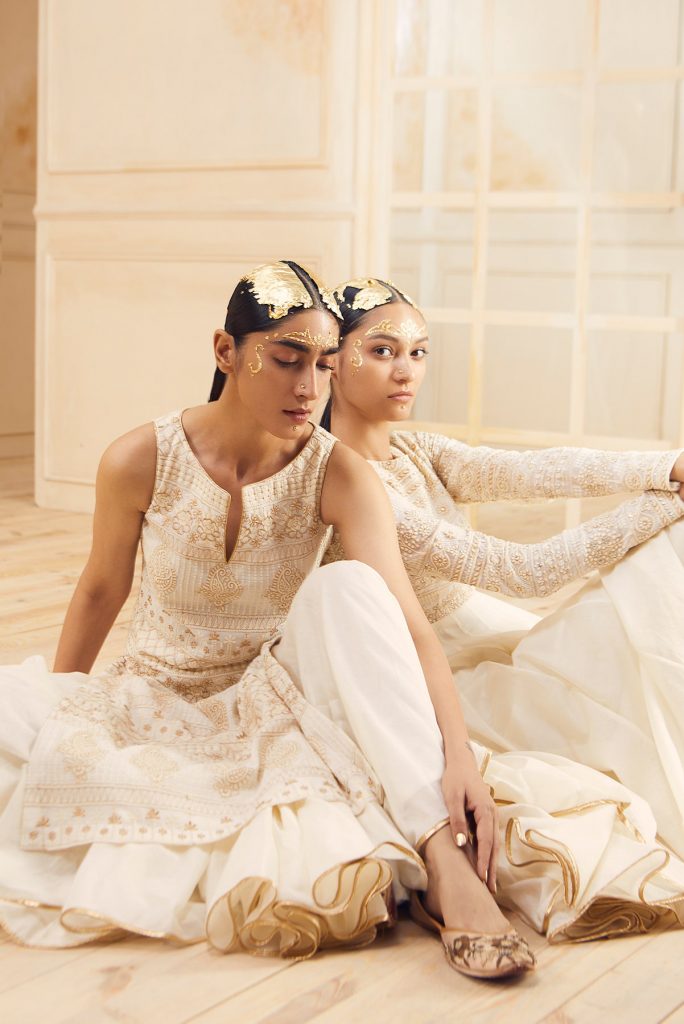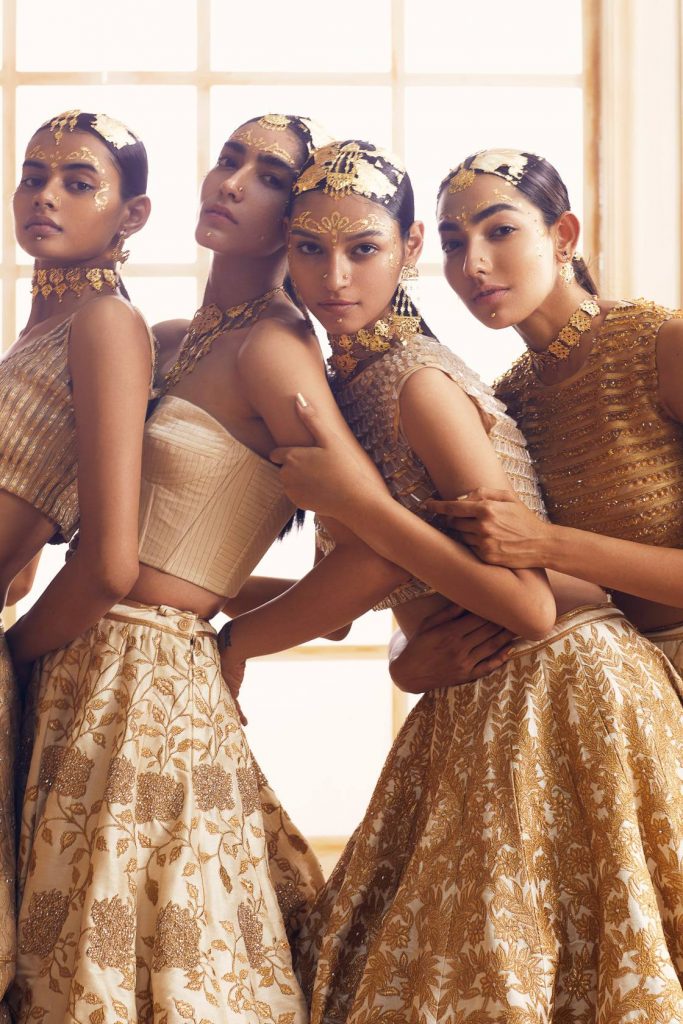 Varun Bahl
A vibrant and modern collection,  Varun Bahl's 'Memory/Mosaic' was an ode to timeless yet ever-evolving couture and bridal classics. The collection dipped into the brand's archives to reinvents and upcycle it's own signatures for the new-age bride.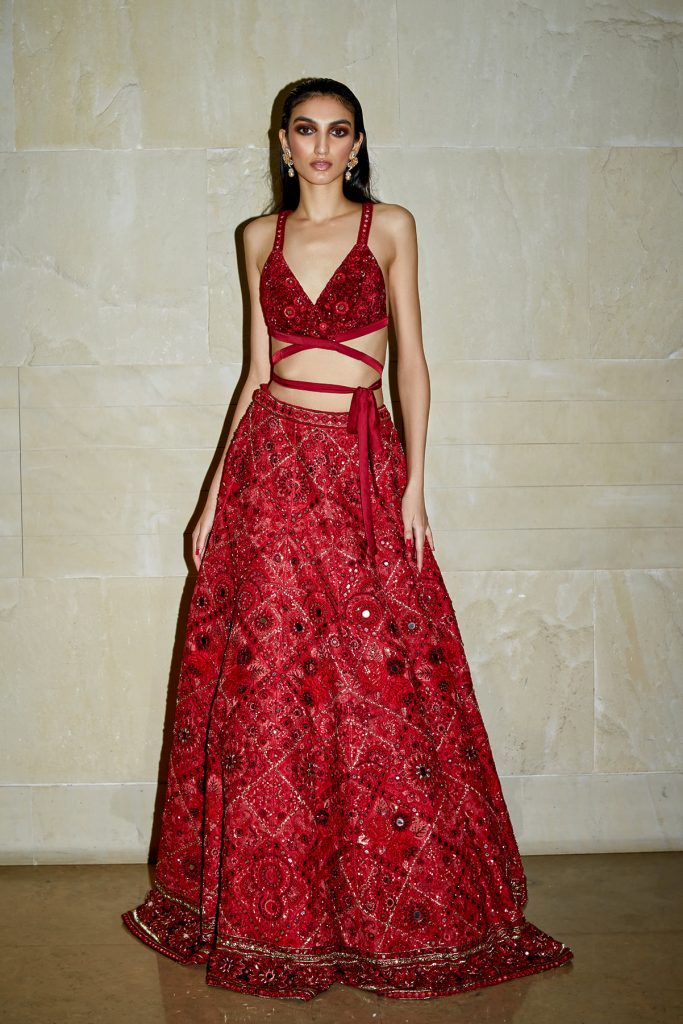 Bahl's bricolage of print and colour was perfect for the Gen-Z bride. Bohemian silhouettes and the use of unconventional fabric like denim made it truly stand out.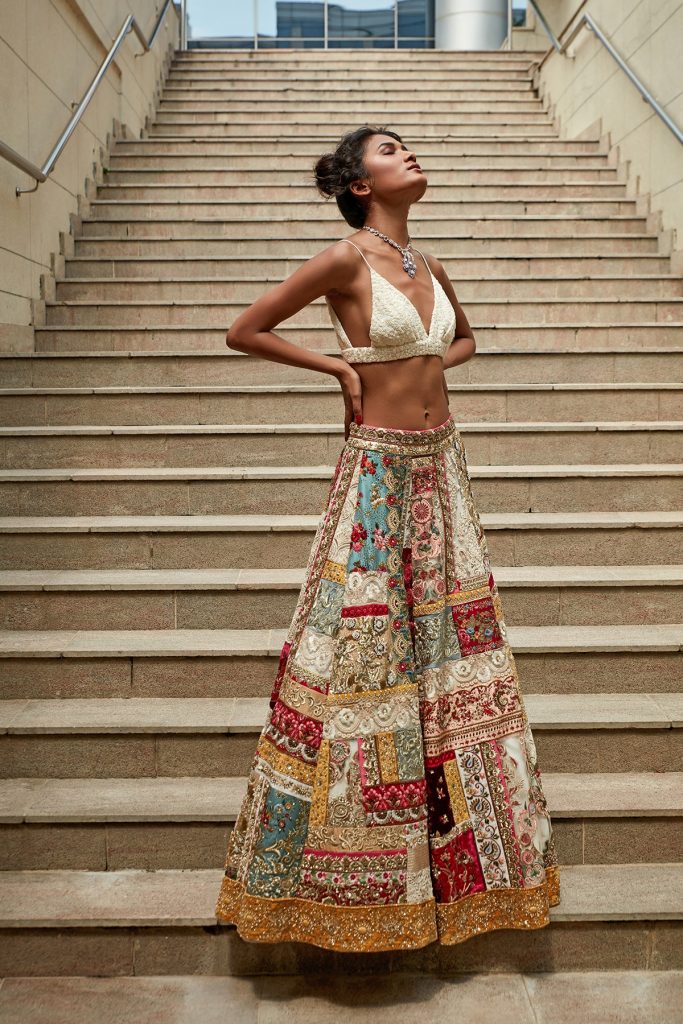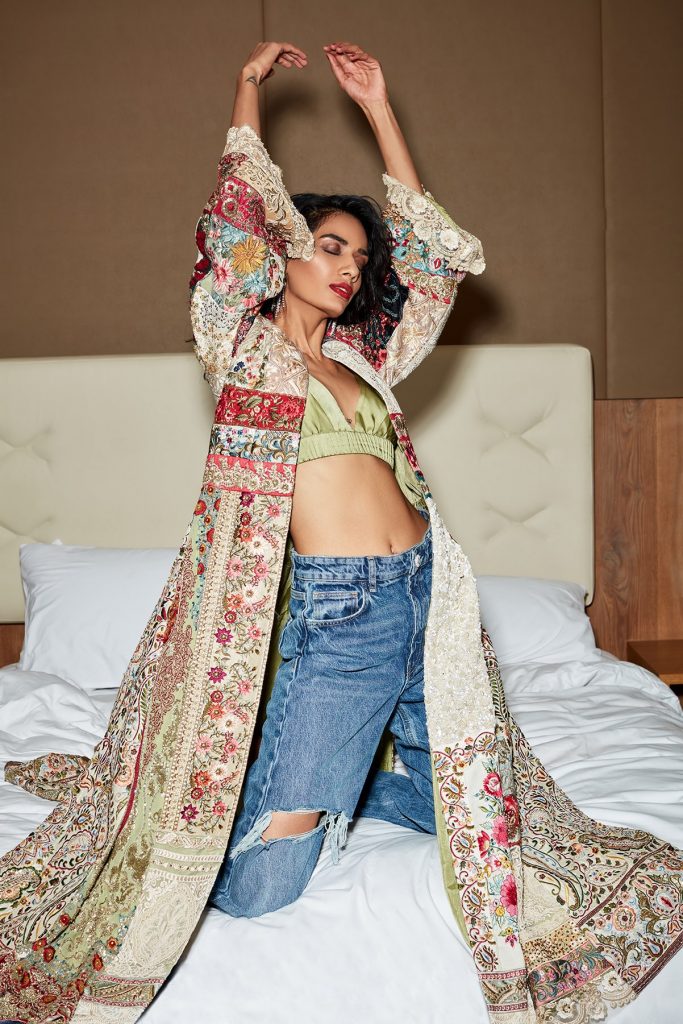 Rohit Gandhi + Rahul Khanna
Rohit Gandhi Rahul Khanna showcased their first ever couture collection 'Alchemize' at FDCI's India Couture Week. The collection was a marriage of opulence with rich fabrics and floral embroidery in the designers' signature embrace of high-shine sequins.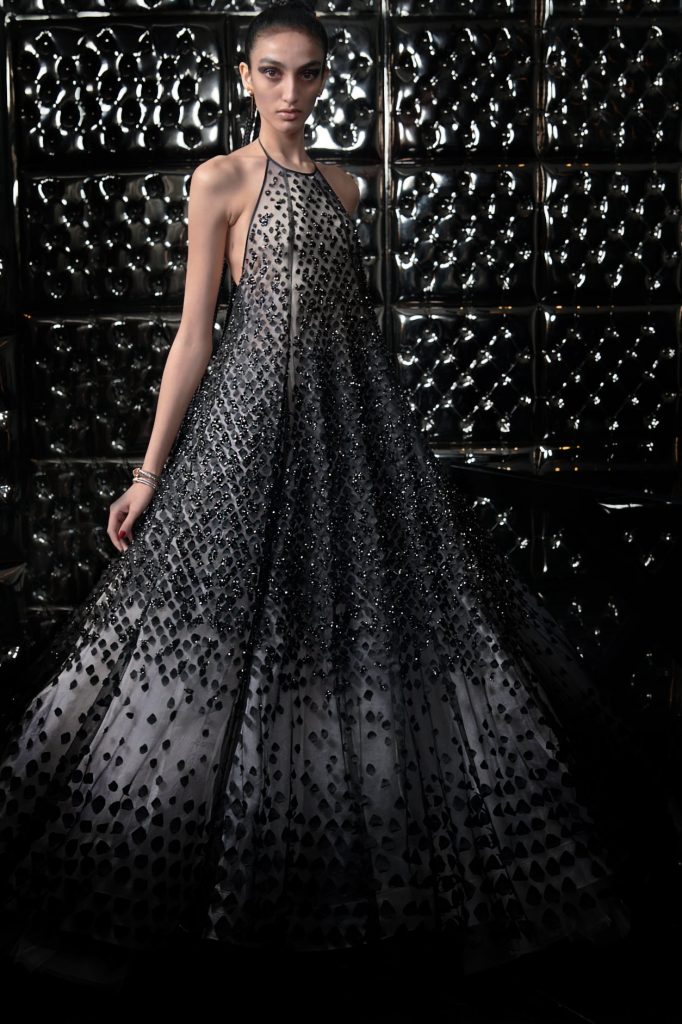 High-wattage glimmer and rich wines, emeralds, and sapphire blues dominated the line of scintillating lehengas, gowns, sherwanis and suits made for fabulous evening soirees.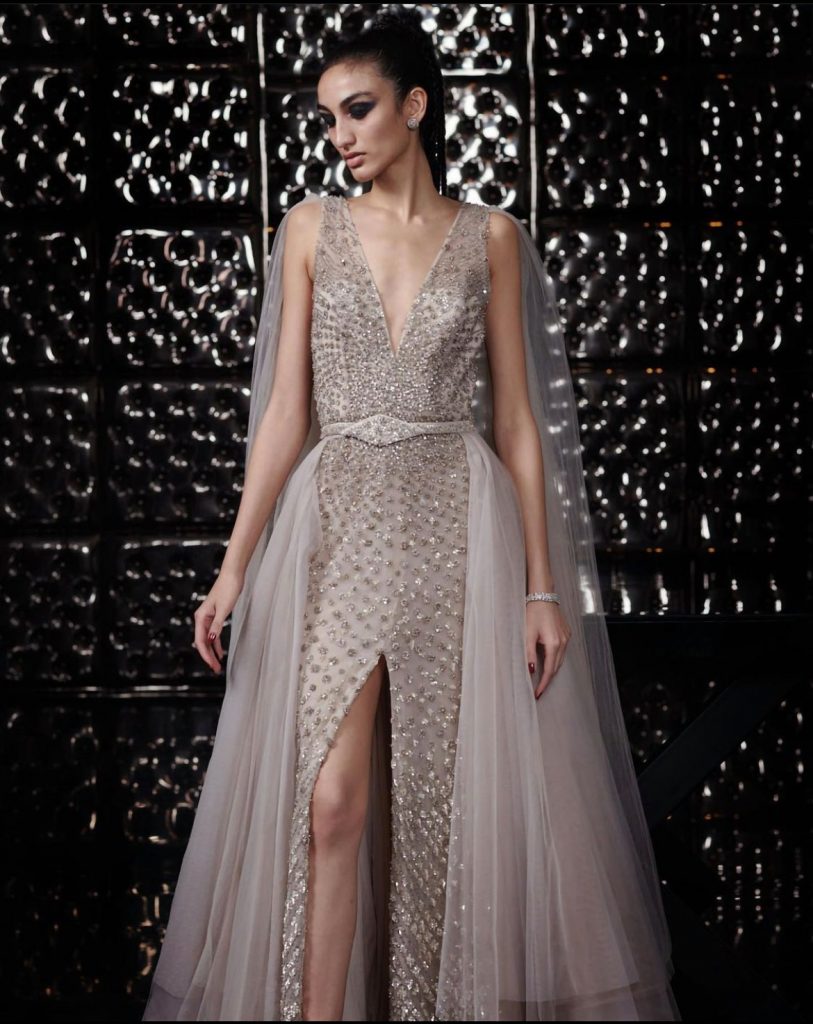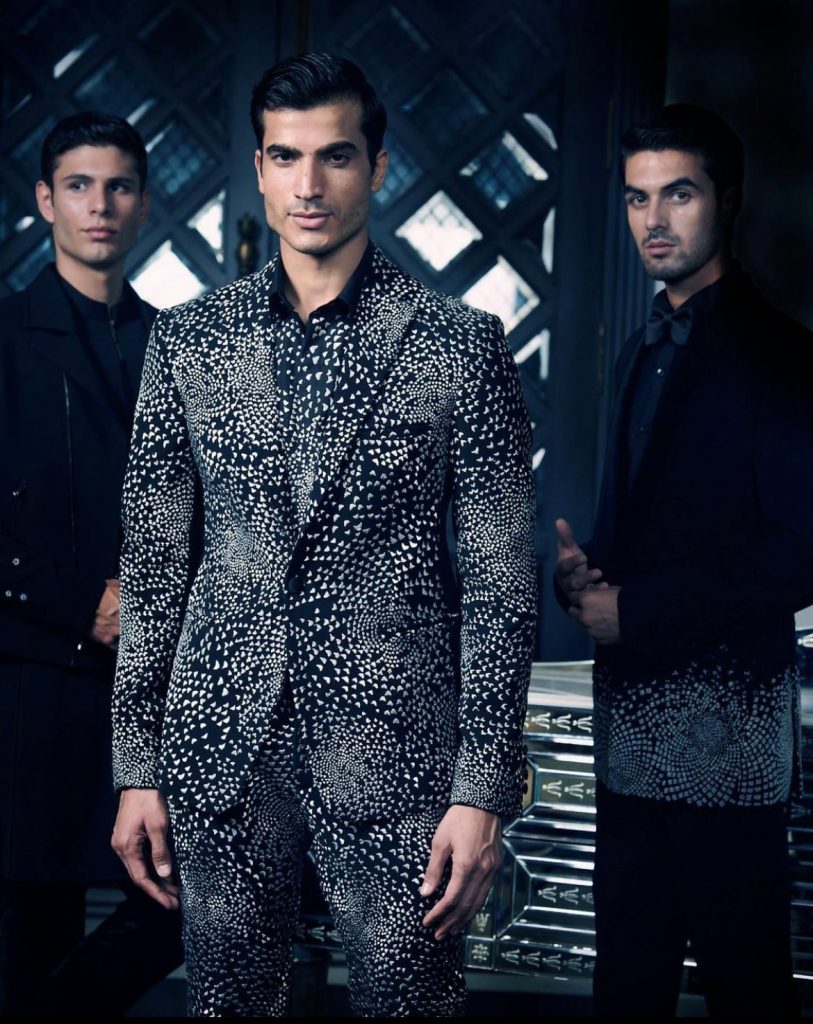 Reynu Taandon
Taandon's fanciful collection 'Zuri – beauty lies within' drew inspiration from nature: think pastel confections in sea foam, baby blue, and blush tones. Strewn with florals and mirror work, classic lehengas and new-age shararas were her dominant go-to silhouettes. at FDCI's India Couture Week.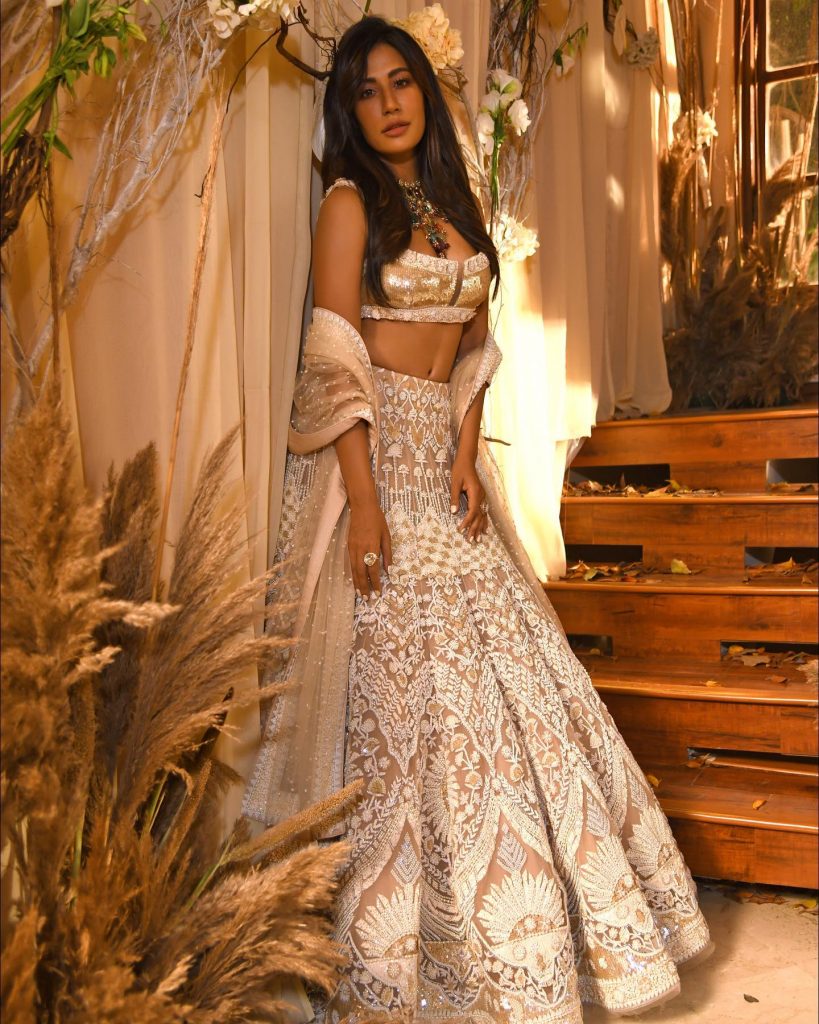 The collection was meant to serve as a mosaic for all things feminine. It brought together pastels with intricate embroidery to create a fresh vibe that appeals to all generations.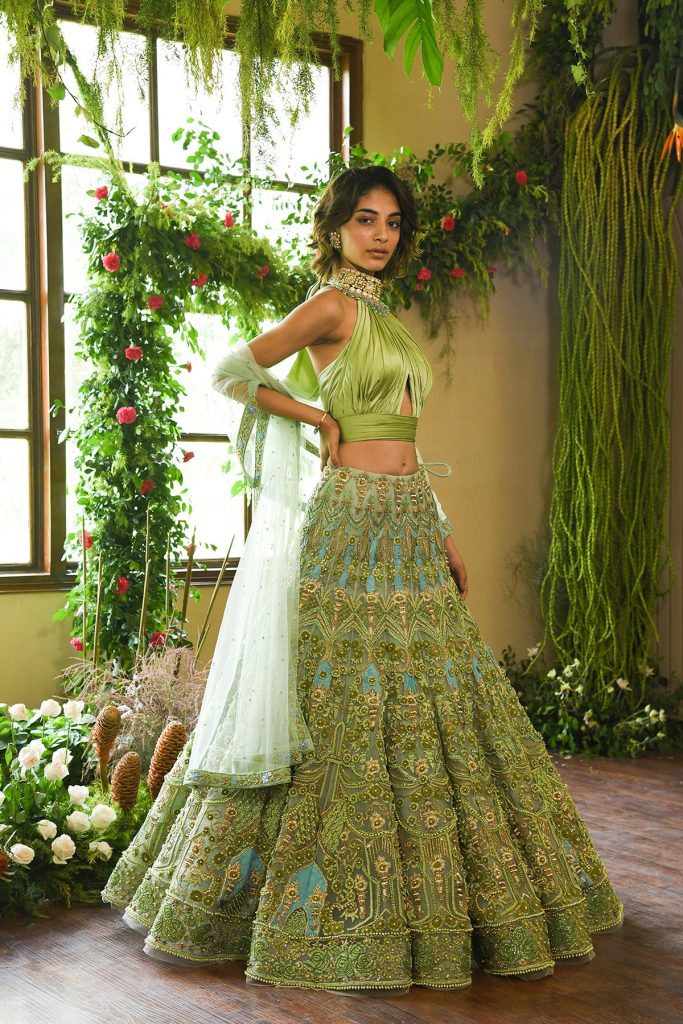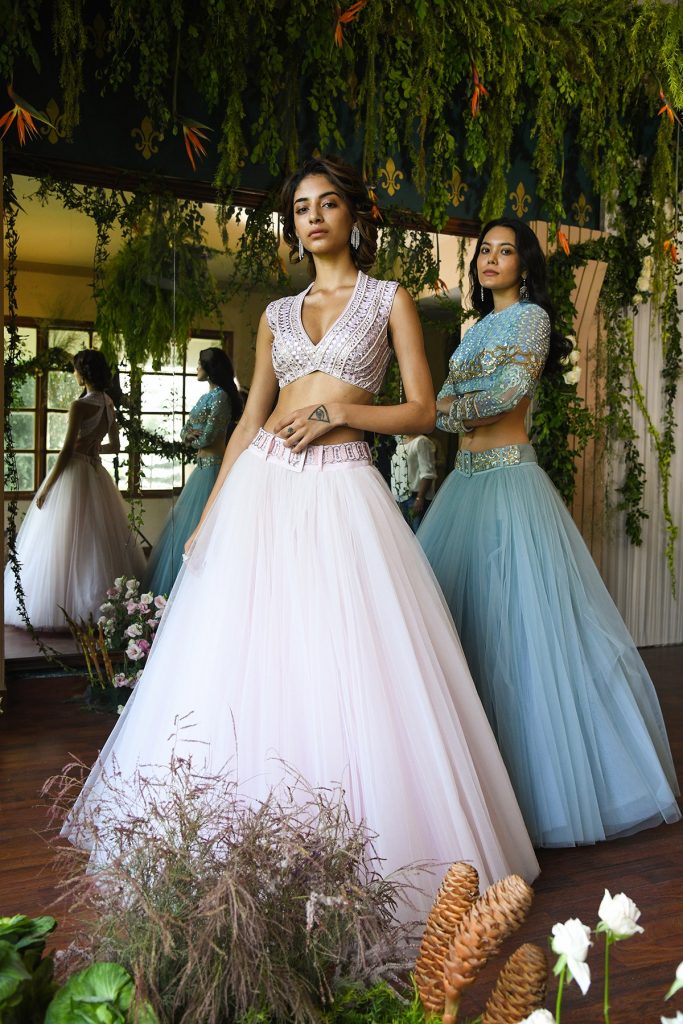 Shop all these designers and more on aashniandco.com.